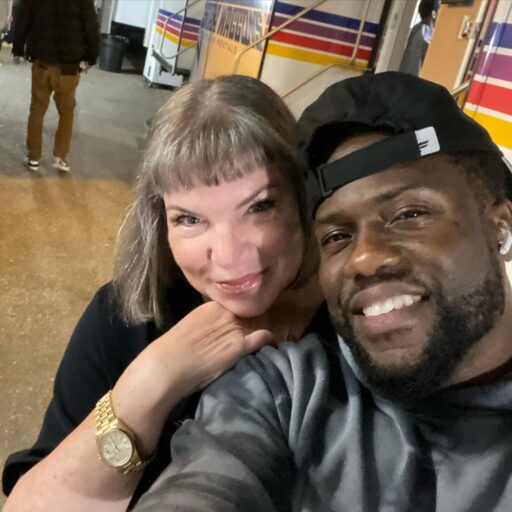 Mindy Cohn/Instagram
Tonight at 8p on ABC, Jimmy Kimmel and Norman Lear are doing another Live In Front of a Studio Audience. This time around, they are doing Diff'rent Strokes and The Facts of Life with actors in their 40s, 50s, and a 61-year old playing the lead roles that originally were played by minors.
That got a lot of people wondering why they didn't just use the original actresses since Kim Fields and Jennifer Aniston are the same age. I mean, I would love to see Lisa Whelchel, Nancy McKeon, Fields, and Mindy Cohn reprise the roles that made them famous over Aniston, Kathryn Hahn, Gabrielle Union, and Allison Tolman.
While the OGs might not be playing their characters again, it looks at least Cohn, who played Natalie Green, will be part of it. That is because she shared a photo of herself with Kevin Hart, who is starring as Arnold Jackson in the Diff'rent Strokes recreation, from what looks like the set.
What part will Cohn and possibly her former co-stars play in the special? I think they will just make an appearance before a commercial break like Good Times' BernNadette Stanis, Jimmie Walker, and the late Ja'net DuBois did when they recreated their sitcom.

---