Ashley Johnson gives birth to her The Last of Us character
March 12th, 2023 under HBO Max. [ Comments: none ]
Did you know that little Chrissy Seaver from Growing Pains is the voice of Ellie in the three The Last of Us video games? She is.
And on tonight's season finale of The Last of Us, she will be playing Ellie's mom Anna when she was pregnant with her daughter. How cool is that? I wonder if that is a video game to screen first?
Also, isn't it incredible how much Bella Ramsey, who plays Ellie on the HBO show, looks like Johnson when she starred with Betty White and Marie Osmond on Maybe This Time? It is uncanny.

---
Pennywise is getting a prequel series on HBO Max
February 23rd, 2023 under HBO Max, Stephen King. [ Comments: none ]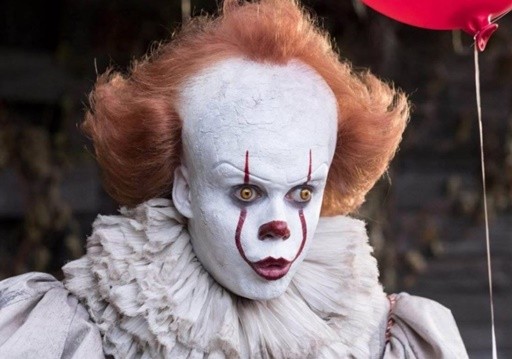 We know what Pennywise was doing in the late '80s, but what was he doing before then? HBO Max is going to answer that question with the prequel series to the recent It movies.
Welcome to Derry is being made for TV by siblings Andy Muschietti and Barbara Muschietti, who gave It life on the big screen. "As teenagers, we took turns reading chapters of Stephen King's 'IT' until the thick paperback fell to pieces. 'IT' is an epic story that contains multitudes, far beyond what we could explore in our 'IT' movies. We can't wait to share the depths of Steve's novel, in all its heart, humor, humanity and horror."
As of now, we don't know much about the production. I hope they get Bill Skarsgård to reprise his role. He was brilliant as the killer clown. Not as good as Tim Curry. But no one is as great as Tim Curry.

---
Spend New Year's Eve with Lizzo
November 23rd, 2022 under HBO Max, Lizzo. [ Comments: none ]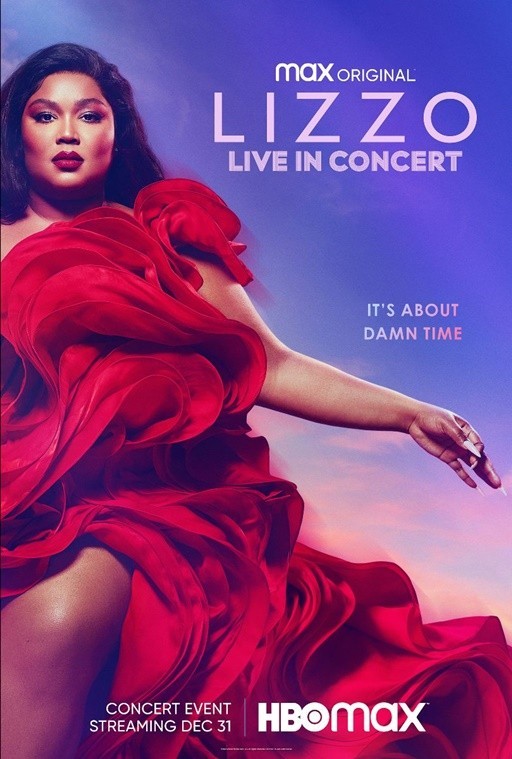 HBO Max teamed up with Lizzo to record one of her concerts and stream it on December 31st.
Lizzo, her band The Lizzbians and The Little Bigs, The Big Grrrls will be joined by special musical guests Cardi B, SZA, and Missy Elliott throughout the night.
It is the perfect way to spend New Year's Eve because Lizzo is like a walking party.
And if you can't wait until then to have more of the singer, you can watch her personal documentary Love, Lizzo starting on Thanksgiving.

---
Santa Camp will make you love Santa Claus even more
November 17th, 2022 under HBO Max. [ Comments: 9 ]
Thanks to Coca-Cola, we believe that Santa Claus is supposed to be an old jolly fat white man with white hair and a beard. However, the New England Santa Society is trying to change that.
The group of Santas who meet once a month are welcoming of different Santas. All are welcome at Santa Camp, no matter what. They can be Mrs. Clauses. They can be African American. They can be transgender. They can also be disabled. As long as they believe they are the real Kris Kringle, they are in.
HBO Max's Santa Camp shows us that Santas come in all sizes and colors, but the thing they all have in common is that they love making children happy all year round.
So get to know the people who live and love the man in the red suit in the documentary that is streaming now.
It is nice to get to know that the men who delight children every December are just as delightful as they seem.

---
I triple dog dare you to watch the trailer for A Christmas Story Christmas
November 1st, 2022 under HBO Max. [ Comments: 1 ]
It has been almost 39 years since we got to know Ralphie Parker in A Christmas Story. And since then, we have wanted more. Well, we will get just that on November 17th because he is coming home for Christmas. And it is his job to make it as special for his kids as his dad did for him when he was a kid.
Ralphie is married to Sandy (Erinn Hayes), and they have two children, Julie (Julianna Layne) and Mark (River Drosche). Together the four of them are going to have a jolly old holiday with his mom (Julie Hagerty), his brother (Ian Petrella), his friends, Flick (Scott Schwartz) and Schwartz (R.D. Robb), and his childhood bully Scut (Zack Ward).
However, getting to Christmas Day won't be that easy, but that is what makes the Parkers' holidays so much fun.
So mark your calendars because you are not going to want to miss A Christmas Story Christmas on HBO Max.

---