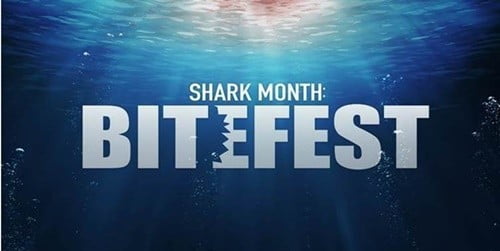 While Discovery and those other networks are only doing one week, Tubi TV is doing a whole month.
Beginning on August 1st, you can stream 70 shark-related programs, including all four Jaws movies. They even have a film where a shark has sex with a woman on the beach. What comes from intercourse with one? Baby Shark, and there is plenty of him to enjoy too.
If that is not enough, how about an original film starring Joey Lawrence. SWIM follows a family trapped in their storm-flooded vacation rental who must keep going further and further up to higher floors as they seek to escape a hungry shark that's made its way into the house.
Can't wait until August? There is plenty to choose from now on the free streaming service. How do you think I know about that sex scene?
To see some of the features that are coming to Tubi for Bitefest, then click here!

---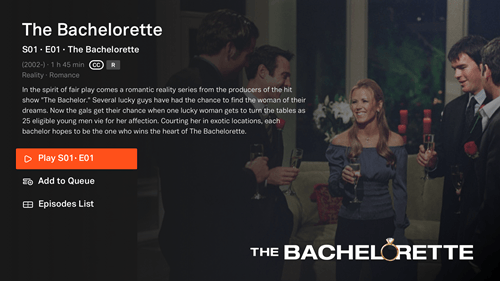 About a year ago, my friend Paulette told me about a streaming site called Tubi TV. Since then, I have watched a movie or a TV show on it every day since, and there are still many more options for me to choose from. I have rarely ever watched anything twice. I have cried, laughed screamed several times thanks to their vast supply of movies. And did I mention it is FREE?
There are 1,000s of movies: horror, action, comedy, classics, cult classic, award-winning, faith, African-American cinema and so on. They also have shows and films to occupy babies and toddlers' attention with. There is something for everyone. Even during Christmas, they had a wide selection of features to choose from. After I watched around a dozen horror movies about the holiday, I got my share of Lifetime, Hallmark and faith-based telemovies in.
Since I need to sleep with the television on, I sleep with Tubi TV on my aging iPad. After a program finishes, they automatically go to another one on their library. I never know what I am going to wake up to, and I look forward to the surprise.
Another surprise I love about Tubi TV is that they have rare standup specials, concert performances and exercise videos. Like I said there is something for everyone.
For example, on April 1st (my birthday) they are adding the first seasons of The Bachelor and The Bachelorette to their lineup along with The Bachelorette: Trista & Ryan's Wedding
and season 5 of Bachelor in Paradise. If that is not enough, they will also be streaming Donnie Darko, Down to Earth, The Virgin Suicide, Species II, Indecent Proposal, Bill & Ted's Bogus Journey.
Those are just a few of the many, many, many titles. Another thing I use Tubi for is when someone dies, like Luke Perry, I search to see if they have anything by that person. Which they will and then I will watch it.
You can never get bored with Tubi TV. Plus, you can't beat the price, FREE!

---