Imagine the movie these four could make!
August 30th, 2019 under Jeff Goldblum, John Travolta, Saved by the Bell/City Guys, The Two Coreys. [ Comments:

none

]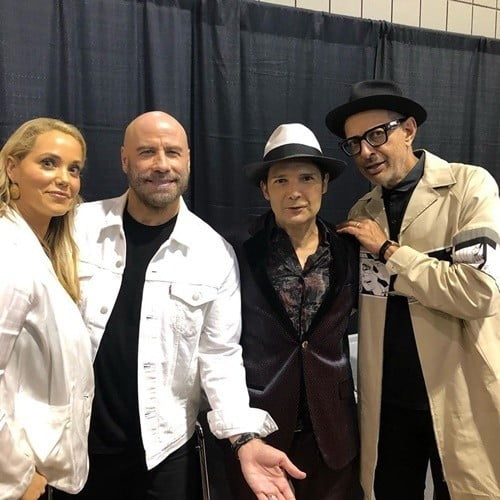 Over the weekend, several celebrities from all walks of Hollywood attended Fan Expo Canada. Like their fans fangirl over them, they fangirl over each other and pose together in photos.
Corey Feldman (Puppet Master vs Demonic Toys) did just that with Elizabeth Berkley (Showgirls), John Travolta (Battlefield Earth) and Jeff Goldblum (Transylvania 6-5000).
Seeing these four grouped together, I wonder what type of movie they could make. I could totally see Jeff Goldblum and John Travolta have a contest to see who is the suavest one of them all. Feldman is the son of one of them. While Berkley divorced one of them and is about to marry the other one. This causes even more tension between the men. Therefore, they are both plotting to destroy the other one. Only to find out in the end that they really like each other. They become BFFs, and Berkley winds up with Feldman. Would you go to see that film?
I would see anything these four did together for one project. I love mismatched casts, they create the most fun movies because of their odd chemistry.
---
Corey Feldman and Aaron Carter join Marriage Boot Camp: Family Edition
August 9th, 2019 under Backstreet Boys /Aaron Carter, The Two Coreys, WeTV. [ Comments:

1

]

Corey Feldman returns to reality TV on October 11th in Marriage Boot Camp: Family Edition. This time, instead of trying to repair his relationship with his best friend, the late Corey Haim, he is trying to bring peace to his relationship with his brother and his sister-in-law.
While he working with his sibling, Aaron Carter is trying to make things work with his mother. He has claimed that she stole money from him, but she denies it.
Also on the WeTV show is Real Housewives of Orange County Alexis Bellino and her mother, and Basketball Wives Laura Govan and her parents Gloria and Michael.
I don't know about you, but this will be appointment viewing for me. Feldman is always interesting to watch on "unscripted" television.
---
A mini-Lost Boys reunion
May 24th, 2019 under Kiefer Sutherland, The Two Coreys. [ Comments:

none

]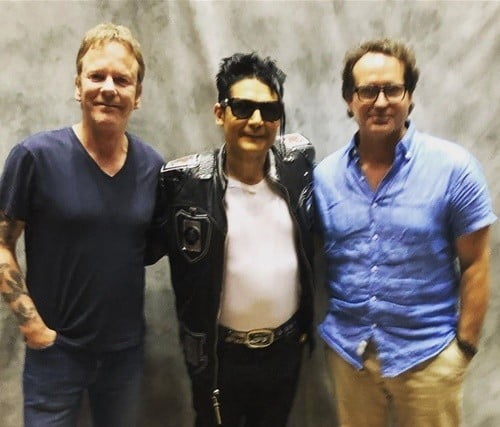 The best thing about conventions is they reunite actors who might not have seen each other in over 30 years. Recently Corey Feldman reunited with Kiefer Sutherland and Jason Patric, and it was the first (and probably the last time) they have been in the same room in 32 years. You know, since their iconic film came out.
Just when I thought that a Frog brother could get along with some vampires, I found out I thought wrong. I guess they will always be mortal enemies. Too bad Lost Boys never got the sequel it truly deserved.
---
An '80s movie geek's wet dream: Back to the Future and The Goonies
May 7th, 2019 under Lea Thompson, Michael J Fox, The Two Coreys. [ Comments:

1

]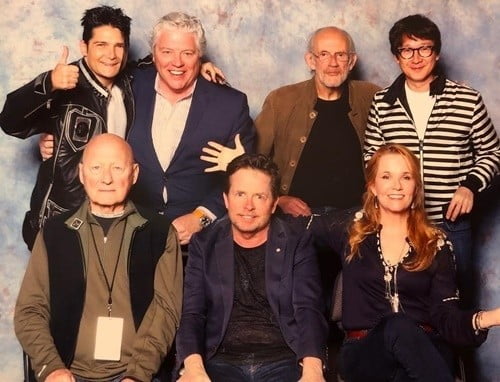 Back in the '80s, movie-going teenagers could not get enough of Back to the Future and The Goonies. However, those two movies were never to unite like Freddy vs Jason or Mega Python vs Gatoroid or Superman v. Batman.
That was then, this is 2019. Do the Truffle Shuffle dance because several cast members from both films posed for this photo at the Dallas Fan Expo over the weekend. Or Corey Feldman and Jonathan Ke Quan crashed Michael J. Fox, Christopher Lloyd, Lea Thompson, Thomas Wilson and James Tolkan's photo.
Giving us a glimpse of what it would be like if Back to the Future hopped into the DeLorean and helped The Goonies find out why we never got a sequel to their beloved movie.
---
The Bad News Bears got together to remember Kristoff St. John
March 5th, 2019 under Reunions, The Two Coreys. [ Comments:

none

]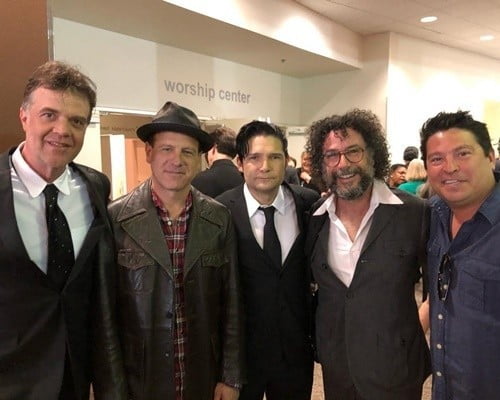 Back in 1979, Kristoff St. John was one of The Bad News Bears on the TV series. Yesterday, his teammates got together to remember their friend that passed away on February 3rd.
Billy Jayne (formerly Jacoby), Corey Feldman and Meeno Peluce all showed up to say goodbye to a lifelong friend along with Jason Lively and Chef Kevin Roberts. Feldman described the moment as, "TOUGH DAY, BUT A BITTERSWEET REUNION: 2 DAY WE BURIED MY DEAR FRIEND @kristoffstjohn IT WAS A MOVING & EMOTIONAL CEREMONY." Then he added, "R HEARTS STAND UNITED AS 1, IN MEMORY OF A GREAT MAN, & A GR8 FRIEND! HE WILL B GREATLY MISSED! WE LOVE U KRISTOFF!"
While their show lasted only 26 episodes, their friendship lasted for 40 years. Says a lot about the bond between child actors and Little League baseball players.
To see how they looked back in the day on the show, then click here!
---