A mini Revenge of the Nerds reunion!
October 11th, 2019 under Reunions. [ Comments:

none

]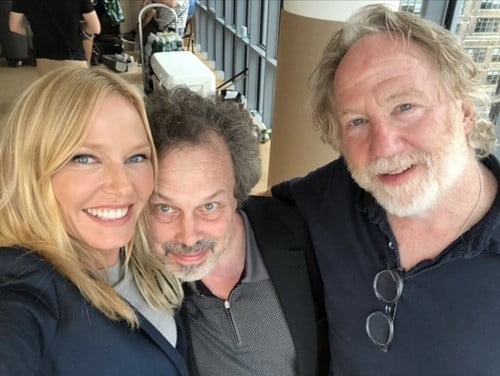 Back in 1984, Curtis Armstrong and Timothy Busfield were two of the lovable nerds in the first of many Revenge of the Nerds movies. That was 35 years ago, and Booger and Poindexter are still friends.
In fact, the two men are working together on a new project together called Down Low in Hell's Kitchen. While it is not Revenge of the Nerds 5, it will still be nice to see them sharing the camera again.
Maybe they will like it enough to give us the fifth movie in the franchise.
---
Romy and Michelle's real life reunion!
September 26th, 2019 under Friends (cast), Reunions. [ Comments:

none

]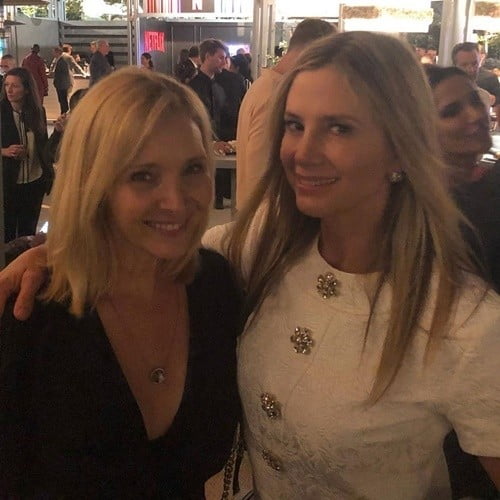 Back in 1997, we all fell in live with Romy and Michelle when they went to their High School Reunion. Now, 22 years later, Lisa Kudrow and Mira Sorvino had their own reunion at a party.
Which makes you wonder if they are talking about doing a reunion movie for the 25th anniversary. Which would technically be their 35th high school reunion. Which makes me feel really old. However, I still want it. Do you want to see the inventors of Post-Its doing another film together?
---
A Hair (the movie) reunion!
August 26th, 2019 under Reunions, Treat Williams. [ Comments:

none

]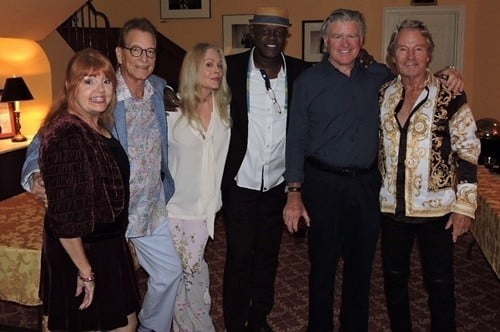 Back in March, Hair (the movie) turned the big 4-0. Last week, several of the film's co-stars met up the Avon Theater in Connecticut to talk about the dawning of the Age of Aquarius.
Annie Golden (Jeannie), Don Dacus (Woof), Beverly d'Angelo (Shelia), Dorsey Wright (Hud), Treat Williams (Berger), John Savage (Claude) still look groovy. However, Dacus, Wright and Williams still don't have that long beautiful hair. What is even weirder is that Savage has the longest locks of the men, I guess Gd still believes in Claude's hair.
Even though Ellen Foley (Meat Loaf's Paradise in the Dashboard Life, Night Court) and Charlayne Woodard (Pose) had smaller roles in the film, I wish they were there too. As we know Nell Carter, Richard Bright and Charlotte Rae were not available because they are no longer with us.
When it comes to Hair, it is tied with All That Jazz, Annie and Little Shop of Horrors as my favorite musicals. Since it is the one I saw first, it was my favorite one first. It had such an impact on me when I was little girl, I still have the same crush on Williams as I did then. Seeing them together again makes me want to watch the film again for the millionth time again.
Who doesn't love Hair?
---
A Salute Your Shorts reunion!
August 21st, 2019 under Nickelodeon, Reunions. [ Comments:

none

]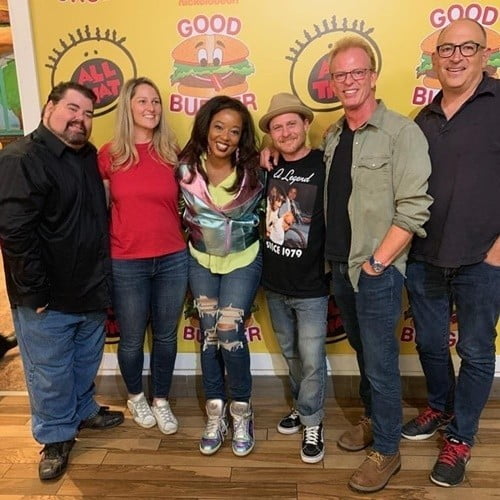 Last month, the original cast of All That reunited at the Good Burger pop up. Yesterday, it was the gang from Salute Your Shorts that got together for a hamburger.
What brought Michael Bower, Megan Berwick, Venus DeMilo Thomas, Danny Cooksey, Kirk Baily and creator Steve Slavkin together? Besides the food? Is Nickelodeon considering doing a revival of the show just like they did with All That and Are You Afraid of the Dark? As of now, they just joined their fans to play trivia all about the sitcom that aired from 1991-1992.
However, maybe after Nick's President Brian Robbins sees how good they look, he will think about going to summer camp again. Who wants to see Donkey Lips, Telly, ZZ, Budnick, UG and Dr. Kahn back at Camp Anawanna? This time they are all counselors and causing even more trouble. Why not just bring back all of SNICK while we are it?
---
A mini-Dr. Quinn Medicine Woman reunion!
August 20th, 2019 under Jane Seymour, Reunions. [ Comments:

none

]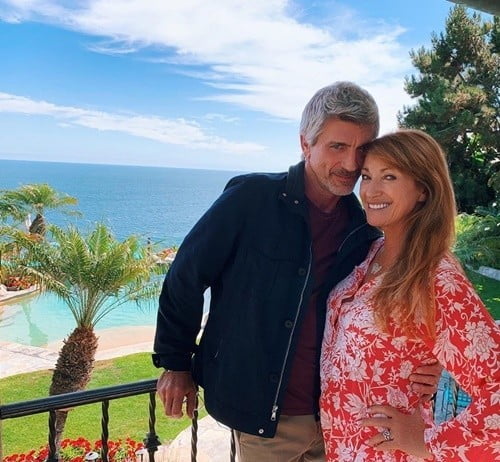 Have you ever wondered what would have ever happened to Dr. Quinn and Sully had Dr. Quinn Medicine Woman gone on? Or what the couple would look like in a modern-day world? Well, now we know. Jane Seymour shared this sweet photo with her television lover Joe Lando. You know what, they look amazing together. When did Lando get so hot even with short salt and pepper hair?
Seeing them together, makes me understand why so many people want to bring back their '90s period drama. Personally, I am surprised that the Hallmark Channel has not already done it. It is the perfect revival for them. I betcha if they did revive the show, then it would be huge for them.
Do you want to see the medical drama rebooted?
---