A Salute Your Shorts reunion!
August 21st, 2019 under Nickelodeon, Reunions. [ Comments:

none

]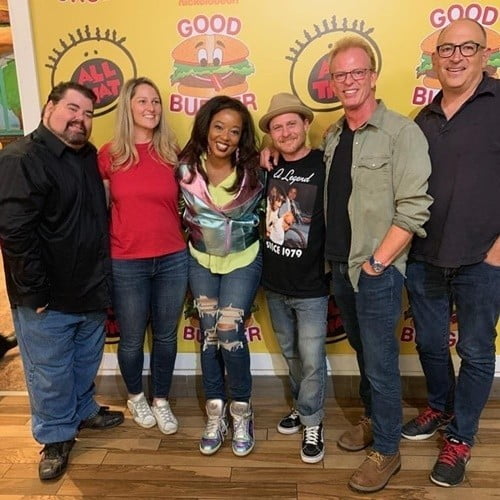 Last month, the original cast of All That reunited at the Good Burger pop up. Yesterday, it was the gang from Salute Your Shorts that got together for a hamburger.
What brought Michael Bower, Megan Berwick, Venus DeMilo Thomas, Danny Cooksey, Kirk Baily and creator Steve Slavkin together? Besides the food? Is Nickelodeon considering doing a revival of the show just like they did with All That and Are You Afraid of the Dark? As of now, they just joined their fans to play trivia all about the sitcom that aired from 1991-1992.
However, maybe after Nick's President Brian Robbins sees how good they look, he will think about going to summer camp again. Who wants to see Donkey Lips, Telly, ZZ, Budnick, UG and Dr. Kahn back at Camp Anawanna? This time they are all counselors and causing even more trouble. Why not just bring back all of SNICK while we are it?
---
A mini-Dr. Quinn Medicine Woman reunion!
August 20th, 2019 under Jane Seymour, Reunions. [ Comments:

none

]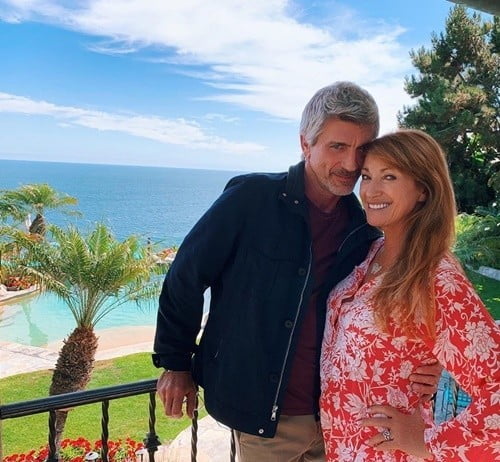 Have you ever wondered what would have ever happened to Dr. Quinn and Sully had Dr. Quinn Medicine Woman gone on? Or what the couple would look like in a modern-day world? Well, now we know. Jane Seymour shared this sweet photo with her television lover Joe Lando. You know what, they look amazing together. When did Lando get so hot even with short salt and pepper hair?
Seeing them together, makes me understand why so many people want to bring back their '90s period drama. Personally, I am surprised that the Hallmark Channel has not already done it. It is the perfect revival for them. I betcha if they did revive the show, then it would be huge for them.
Do you want to see the medical drama rebooted?
---
Remember Danny Cooksey?
August 19th, 2019 under Remember?, Reunions, Whatever happened to.... [ Comments:

none

]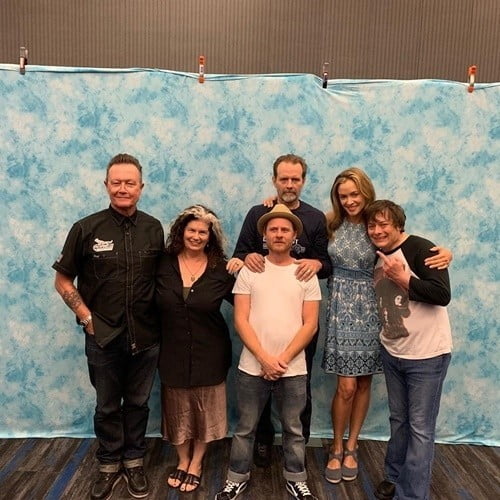 Over the weekend, the cast of Terminator 2 reunited at the Silicon Valley Comic Con. Robert Partick shared a photo with his co-stars Jeannette Goldstein, Danny Cooksey, Michael Biehn, Kristianna Loken, and Edward Furlong.
There was one cast member that caught my eye and that is the person who is front and center. The man in the hat was known for his bright red locks as Sam McKinney on Diff'rent Strokes that grew out to a mullet when he played Bobby Budnick on Salute Your Shorts. Since then he has voiced several characters in many movies and TV shows. That is when he is not being a rock star and father to his two kids.
I always what happened to Arnold and Willis' stepbrother and now we know he is a good looking 43-year-old man whose voice is worth a lot of money.
---
Willona and Thelma are still having Good Times!
July 10th, 2019 under Reunions. [ Comments:

none

]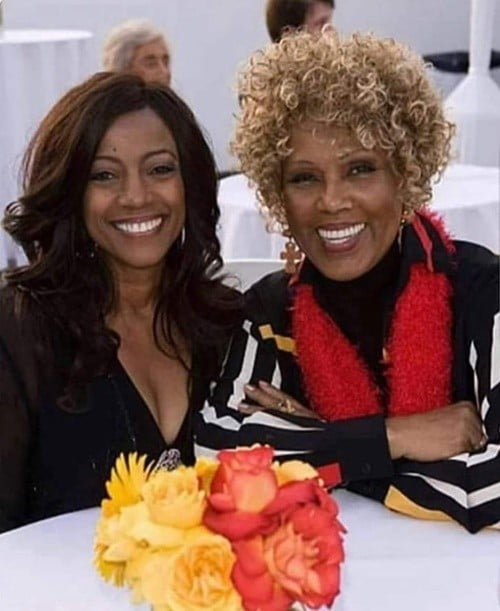 On August 1st, it will be 40 years since Good Times ended its impactful run. While the show's good times might have stopped way too soon, the friendship between Ja'net Dubois and Bern Nadette Stanis is still going strong.
With all of the revivals, this show is one of the ones they should really bring back. They touched on so many important issues and handled them all responsibly. They did such an amazing job, the sitcom never ages.
Just like Willona and Thelma. Can you believe they are both senior citizens? Neither one of them looks old enough to be collecting social security. The actresses look more like they should be social in the clubs with security protecting them from all of their admirers. Or as J.J. would say, they look "Dyn-o-mite". Well, he would never say that about his little sister, but you know what I mean.
---
An Empty Nest reunion!
July 8th, 2019 under Kristy McNichol, Reunions. [ Comments:

none

]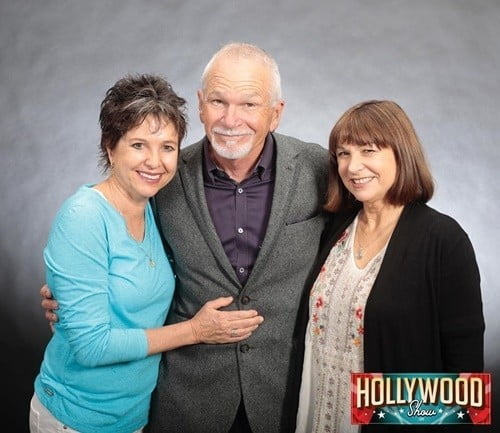 It has been 30 years since Kristy McNichol and Dinah Manoff started playing sisters and David Leisure was their annoying but kind of lovable neighbor on the NBC sitcom Empty Nest that was a spinoff from The Golden Girls. Last week, Barbara, Carol and Charlie Dietz reunited at the Hollywood Show and they look just as close as they did then.
Not only that, they all still look great. Maybe we can get a revival with them, Park Overall and Marsha Warfield. They could have Scotty becoming a doctor just like his late grandfather who winds up moving back in with his mom, his stepfather Charlie and her sister. I still miss Richard Mulligan, he was a comedic genius.
---