A Proud Family holiday get together!
December 23rd, 2019 under Alisa Reyes, Reunions, Soleil Moon Frye. [ Comments: none ]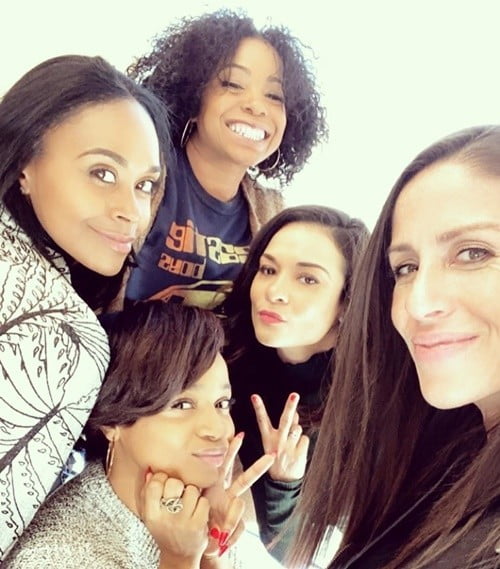 For months, there have been rumors that there is going to be a Proud Family revival coming to Disney+. While the streaming site has yet to confirm or deny it, several cast members got together last week for a holiday party.
That makes us wonder if Soleil Moon Frye, Alisa Reyes, Kyla Pratt, Raquel Lee Bolleau, and Paula Jai Parker are trying to tell us the rumors are true. Which I think they are.
How excited would you be to see Zoey Howzer, LaCienega Boulevardez, Penny Proud, Nubia Gross, and Trudy Proud on the small screen again with Sugar Mama and Oscar Proud? What is Disney+ waiting for, for Baby Yoda to grow up?

---
Punky Brewster and her BFF Cherie
November 5th, 2019 under NBC, Peacock, Reunions, Soleil Moon Frye. [ Comments: none ]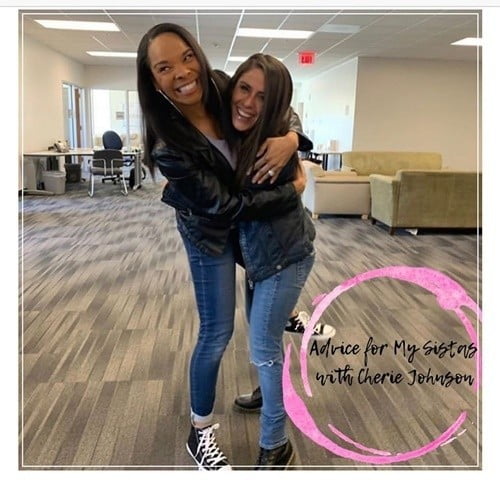 Back in September, NBC announced that they are reviving Punky Brewster for its streaming site Peacock. Now we are getting to see Soleil Moon Frye, the spunky little orphan, with her best friend Cherie Johnson
again.
Even though, it has been 31 years since their show ended its first run, the two of them look as close ever. Which makes me even more excited for the revival. Especially since there are rumors Peacock might be free!

---
Soleil Moon Frye's daughter is her mini-me!
October 24th, 2015 under 80s, Soleil Moon Frye. [ Comments: none ]
My daughter begged me to dress up as Punky and then asked me to roll the camera. No idea what team she is talking about. lol. She wants to be the next Punky 🙂

Posted by Soleil Moonfrye on Thursday, October 22, 2015
Soleil Moon Frye's daughter wanted to dress up as her mom's most famous role and Jagger looks just like her when she played Punky Brewster. The 7 year old knows she truly is her mother's mini-me. So much so, she wants reboot the show and play the lead character. I am all for it, I can see Punky Brewster being a huge hit today, couldn't you?

---
Soleil Moon Frye goes short
April 24th, 2012 under 80s, Soleil Moon Frye. [ Comments: none ]

Ever since we got to know Soleil Moon Frye as Punky Brewster, she has always had long hair, That is until now because she got a drastic do. The Sabrina the Teenage Witch roommate has always wondered what she would like with shorter hair, so she finally decided to do it. The mother of two documented her hairstylist doing his magic and when he was done she had a sleek bob. You know what she looks great, but then again she always does.
My favorite part of the video is when her daughters Poet and Jagger see her for the first time. How precious was it when the six and the four year olds were shocked by their mom's new look?
On the kids note, I am wondering if she is expecting her third baby because Melissa Joan Hart and her were pregnant with their first two kids together?

---
Soleil Moon Frye has a punky new do!
December 12th, 2011 under 80s, Soleil Moon Frye. [ Comments: none ]

Ever since we got to know Soleil Moon Frye as Punky Brewster she has had long hair, but that is not the case anymore. Over the weekend she debuted her new shoulder length bob and I think she looks so cute! She has such beautiful hair that she will look great no matter how long or short it is. Well if she shaved it off, then she wouldn't have hair so it wouldn't look good but you know what I meant.
So how does Sabrina the Teenage Witch's roommate feel with her shorter do? Here is what she Tweeted "Having so much fun with my new hair cut! Who new that it would be such a different feel? Pretty liberating :)"

---