Punky Brewster finally gets a launch date
January 6th, 2021 under Peacock, Soleil Moon Frye. [ Comments:

none

]

When Peacock announced what shows they are rebooting at their launch party, I was most excited for Punky Brewster. Well, after months and months of waiting, the revival, that stars the show's original actresses Soleil Moon Frye and Cherie Johnson, finally has a premiere date.

That date is February 25th. Valentine's Day is coming a little late this year. Then again, what isn't?

Until the sitcom starts streaming, I am just going to listen to the happy theme song over and over again because all of this makes me happy. Things we need more of in 2021!

As happy as I am, there is one thing missing from this photo. That thing is a dog. Punky needs a dog!

---
Soleil Moon Frye has separated from her husband of 22 years
December 28th, 2020 under Divorce, Soleil Moon Frye. [ Comments:

2

]

Soleil Moon Frye just wrapped the first season of the Punky Brewster revival for Peacock, and that is not the only thing she wrapped in 2020.

The actress and her husband, Jason Goldberg, should have been celebrating their 22nd and 2 month wedding anniversary on Christmas. Instead, they were figuring out how to announce that they separated earlier this year.

Frye and the producer "quietly separated this year," her rep told People. "Their priority will continue to be their four beautiful children as they move forward with love and compassion."

Those four children are Poet Sienna Rose, 15, and Jagger Joseph Blue, 12, and sons Lyric Sonny Roads, 6, and Story, 4.

Along with being part of Punky Brewster's revival, she will also be heard in the Proud Family reboot on Disney+ next year.

---
The Proud Family is coming back Louder and Prouder!
February 27th, 2020 under Alisa Reyes, Disney Kids, Soleil Moon Frye. [ Comments:

none

]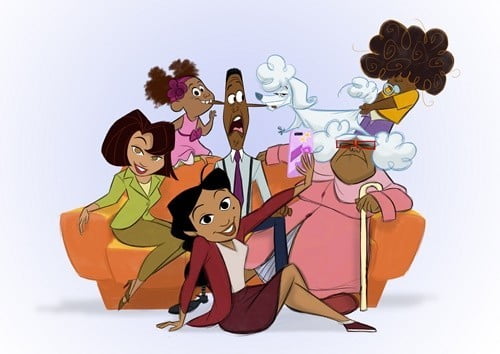 For months there have been rumors that The Proud Family is coming back, and Disney+ finally made it official today! It has been 18 years since the show premiered, so it makes sense that they would make Penny a teenager for The Proud Family: Louder and Prouder.
Kyla Pratt will once again voice Penny, and she is not the only one who is back from the original run. Tommy Davidson as Oscar Proud, Paula Jai Parker as Trudy Proud, Jo Marie Payton as Suga Mama, Karen Malina White as Dijonay Jones, Soleil Moon Frye as Zoey Howzer, Alisa Reyes as LaCienega Boulevardez, and Cedric the Entertainer as Uncle Bobby Proud are also once again joining in on the fun.
The keep the animated show feeling like it did, Academy Award-winning creator/executive producer Bruce W. Smith and executive producer Ralph Farquhar are back to keep the Prouds in line. At least, they will try to do so.
We don't know when the revival will begin to stream. Therefore, in the meantime, you can watch the OG run on Disney+ anytime you want. It will get you even more excited for the new episodes.
One of the most excited people for the reboot is Alisa Reyes, and she told me how much she is looking forward to returning as LaCienga Boulevardez. She said, "I am just so grateful and blessed to have a full-circle moment it started with All That on Nickelodeon and now again with The Proud Family. I am humbled and so thankful for this opportunity to continue doing what I love and that fills my soul with joy!" It fills our souls with joy to see our childhood favorites coming back to life in our adulthood. Who says we have to grow up?

---
A Proud Family holiday get together!
December 23rd, 2019 under Alisa Reyes, Reunions, Soleil Moon Frye. [ Comments:

none

]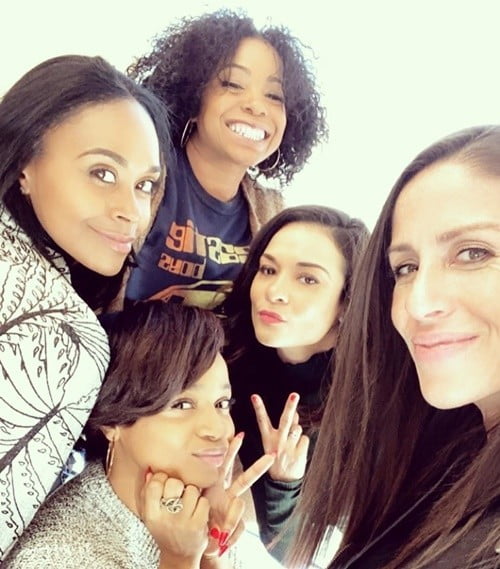 For months, there have been rumors that there is going to be a Proud Family revival coming to Disney+. While the streaming site has yet to confirm or deny it, several cast members got together last week for a holiday party.
That makes us wonder if Soleil Moon Frye, Alisa Reyes, Kyla Pratt, Raquel Lee Bolleau, and Paula Jai Parker are trying to tell us the rumors are true. Which I think they are.
How excited would you be to see Zoey Howzer, LaCienega Boulevardez, Penny Proud, Nubia Gross, and Trudy Proud on the small screen again with Sugar Mama and Oscar Proud? What is Disney+ waiting for, for Baby Yoda to grow up?

---
Punky Brewster and her BFF Cherie
November 5th, 2019 under NBC, Peacock, Reunions, Soleil Moon Frye. [ Comments:

none

]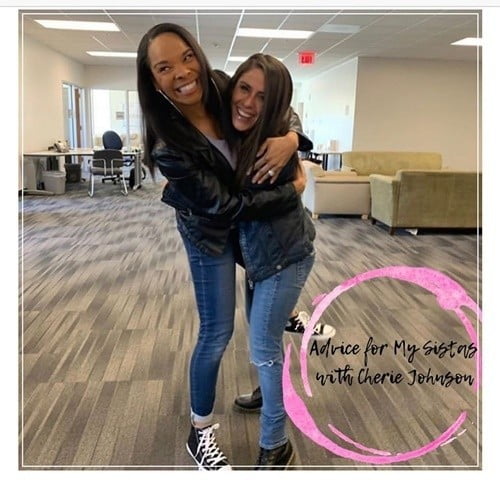 Back in September, NBC announced that they are reviving Punky Brewster for its streaming site Peacock. Now we are getting to see Soleil Moon Frye, the spunky little orphan, with her best friend Cherie Johnson
again.
Even though, it has been 31 years since their show ended its first run, the two of them look as close ever. Which makes me even more excited for the revival. Especially since there are rumors Peacock might be free!

---