A classic sitcom fan's wet dream!
January 13th, 2020 under 60s, 70s, 80s, Lydia Cornell, Wet dream. [ Comments:

none

]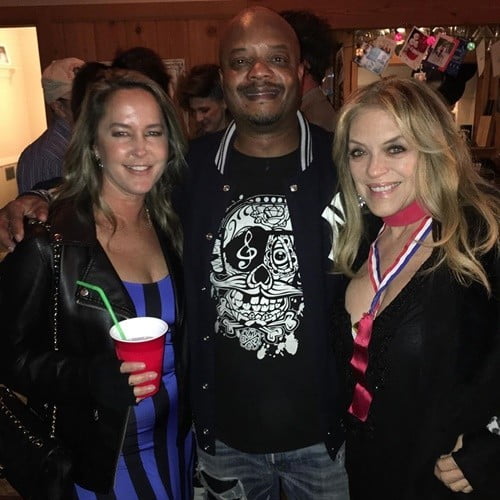 If you are a fan of classic sitcoms, then you recognize all of these faces. In the late '60s, we got to know Erin Murphy as Tabitha Stephens on Bewitched. Then in the mid-'70s, we were all saying, "Whatcha talking about Willis," to Todd Bridges on Diff'rent Strokes. Finally, in 1980, Lydia Cornell was making TV sexier on Too Close for Comfort. Even though their shows have been in syndication forever, they never did one together.
So what brought the three of them together now? They were all celebrating Keith Coogan's 50th birthday. Doesn't it feel like all of this would be a perfect start for a new sitcom? It could be about child stars trying to get a second chance in Hollywood.
---
Danica McKellar hurt our brains with this Wonder Years fact
January 9th, 2020 under 80s. [ Comments:

none

]

Danica McKellar loves math. Therefore, she did some math about the show she starred on from 1988-1993. Even though Wonder Years aired in the '80s, it was based in the '60s. Actually it took place from 1968-1972. That is 20 years before the year the show debuted.
Back then, the '60s seemed like a lifetime ago. Right? Let's put it in perspective. If they did the show in 2020, then that would mean it would start out in the year 2000. Y2K does not feel like a lifetime ago for us. Does it?
It makes you feel old, right? It did the same for the actress because she wrote, "I'm trying very hard not to have this make me feel 'old' but rather have it astonish me with how lengths of time feel so drastically shorter as we get older." I see where she is going with that thought, but it made me feel old more than made it me feel astonished. What about you?
---
An '80s family sitcom fan's wet dream
January 7th, 2020 under 80s, The Facts of Life, Wet dream. [ Comments:

none

]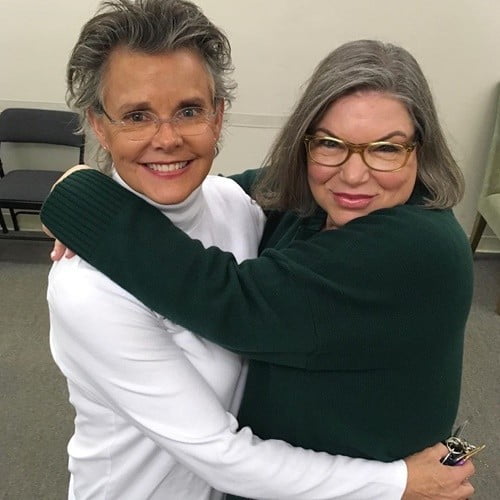 At the start of '80s, Mindy Cohn was on one of our favorite shows The Facts of Life. A year before it ended its run, Fox debuted Married…with Children with Amanda Bearse. She would wind up filling the void that we needed when Natalie went on her own way.
Even though, both of their shows filmed at the same lot for a season, we never saw the two actresses together. That is until now because Cohn shared a sweet hugging photo with her friend. Now we get to see what happens when the facts of life meet married…with children. Or if Natalie cheated on her friendship with Tutti and Marcy did the same to Peggy.
While we will not see them on a television show together…at least not for the near future, there is a place you can see them act together. The women are starring in The Wendy Chronicles this Sunday at the Jewish Women's Theatre in Santa Monica. Go see them live, it is better than television.
---
An '80s music fan's wet dream: Limahl and Samantha Fox
November 26th, 2019 under 80s, Limahl, Wet dream. [ Comments:

none

]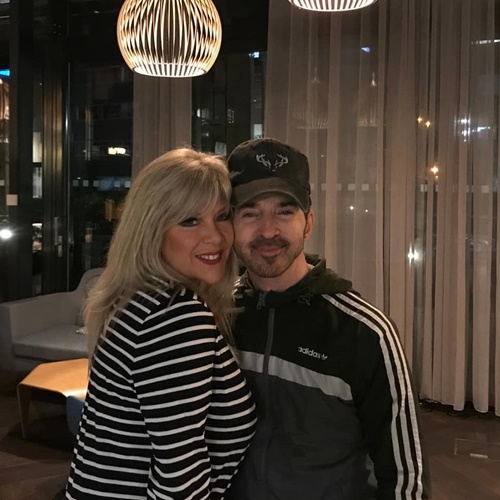 Back in the '80s, Limahl was singing Too Shy with Kajagoogoo. While Samantha Fox was belting out the opposite with Touch Me (I Want Your Body) and Naughty Girls (Need Love Too).
The two singers were never seen together, but that Never Ending Story ends now. The two were photographed in Brno, Czech Republic and I cannot help to think of the beautiful music they can make as a duet. They can call themselves naughty and nice.
---
Look it's My Two Dads!
October 28th, 2019 under 80s, Reunions. [ Comments:

none

]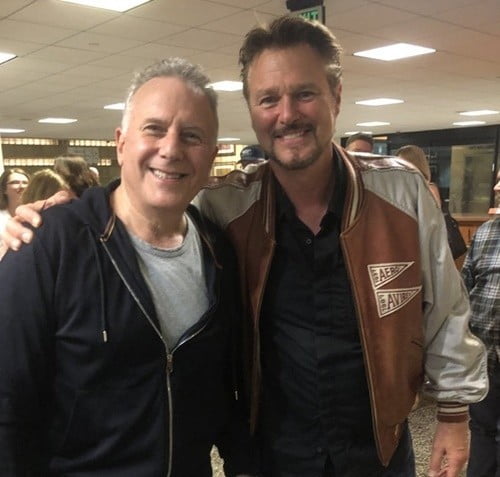 Back in the late '80s, young girls were addicted to watching My Two Dads. We were jealous that Nicole Bradford had not one but two really totally rad fathers. Ever wonder if the dads would still get along today now that she has most likely moved out of their really cool apartment?
The answer is yes! Over the weekend, Greg Evigan went to see Paul Reiser in a play and we got to see Joey Harris and Michael Taylor together again! Looking even better now than they did then.
There has to be a way they can do a revival of this show. Maybe she moves back in with them after all three of them just got divorced? As Reiser suggested, they can call it "My 2 OLD Dads."
---