I guess Kristen Stewart's dog didn't like her answer
January 28th, 2022 under Keith & Nicole Urban, Kristen Stewart. [ Comments: none ]
Nicole Kidman was interviewing Kristen Stewart for Variety. The chat between the two potential Oscar nominees was going well until one of Stewart's dogs decided to chime in. Actually, it barked just as she was talking about a three-headed animal. It is as if the pooch knew she was talking about it. What do you think?

---
Caesars Palace says Gone Adele, Here Keith Urban
January 26th, 2022 under Adele, Keith & Nicole Urban. [ Comments: none ]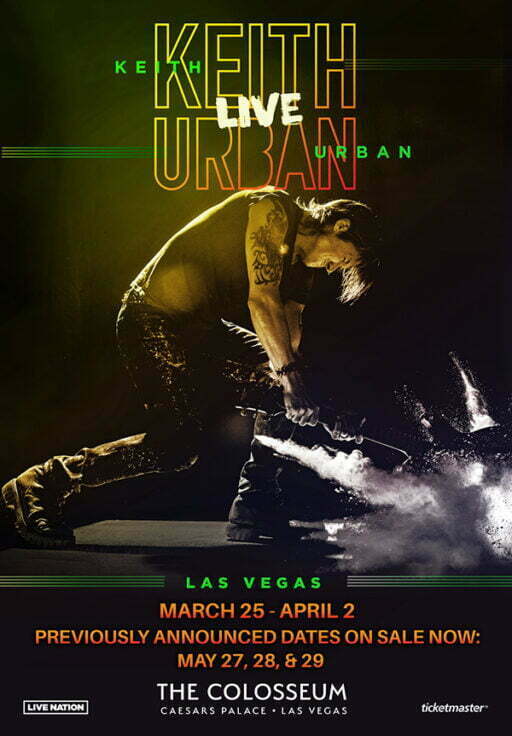 Last week, Adele cancelled her Vegas Residency just hours before it was set to begin. That left Caesars Palace with a huge hole to fill. So they are filling it with Keith Urban.
The Gone Tomorrow (Here Today) singer was already booked to play The Colleseum on Memorial Day Weekend, and now he is adding five more dates to that stop. Those new dates are March 25th, 26th, 30th, and April 1st (my birthday) and 2nd.
Keith Urban astounds audiences with a show designed for The Colosseum, packed with hit songs, explosive showmanship, and signature unpredictability. The shows are a once-in-a-lifetime concert event – an arena-sized production in a theater setting, up close and personal. Keith Urban Live – Las Vegas utilizes The Colosseum's new general admission capability on the main floor, creating a dynamic and reimagined fan experience for the landmark venue.
Tickets for fan club members go on sale today and for the general public on January 31st. Hopefully, he won't have problems with the choir, the pool on stage, or whatever else they set up for his show. But those are all rumors.

---
BTWF: Nicole Kidman in Bush Christmas
December 22nd, 2021 under Before They Were Famous, Keith & Nicole Urban. [ Comments: none ]
Before Nicole Kidman was an Oscar winner, she got her start in Bush Christmas. She looks the same now as she did when she was 15 in that 1983 movie.

---
Is it just me or does Nicole Kidman in Being the Ricardos look like Eric Stoltz in Mask?
December 22nd, 2021 under Keith & Nicole Urban, Lucille Ball. [ Comments: none ]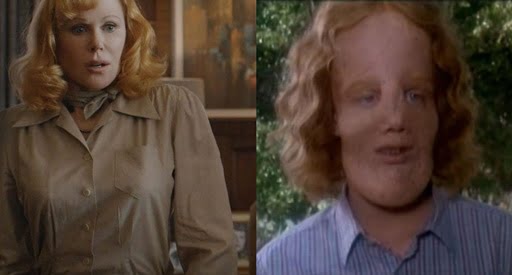 So yesterday, I decided to watch Being the Ricardos on Prime Video, and I couldn't get past something. Nicole Kidman's prosthetics in the movie made her look more like Eric Stoltz playing Rocky Dennis in Mask than Lucille Ball. So much so, I spent most of my time listening to the movie as compared to watching it. Do you see it too?

---
Nicole Kidman is like that ugly bronze Lucille Ball statue in Being the Ricardos
November 10th, 2021 under Amazon Prime, Keith & Nicole Urban, Lucille Ball. [ Comments: none ]
Look, I want to start off and say that I am a fan of Nicole Kidman's. However, I think she and Javier Bardem were horribly cast in Being the Ricardos.
I get that this is a slice of Lucy and Desi Arnaz's life together. However, they still look like the characters they played on I Love Lucy when the cameras are not rolling. Unfortunately, the actors portraying them do not. It is like they are expecting us to have not been bombarded with their images since the day we were born.
Kidman kind of sounds like Ball. But, her higher Australian accent and drawl ruin the impression.
When it comes to her face, it looks even more Botoxed than usual. She looks like she is wearing a plastic Halloween mask of Ball from the '70s as compared to prosthetics.
Hopefully, Aaron Sorkin's script will save the movie that comes out on December 21st. He is a genius but there is only some much he can do.
What do you think of the trailer?

---