Lucie Arnaz responds to Nicole Kidman playing her mom Lucille Ball
January 18th, 2021 under Keith & Nicole Urban, Lucille Ball. [ Comments:

none

]

Last week, it was announced that Aaron Sorkin is doing a movie about Lucille Ball and Desi Arnaz with Nicole Kidman and Javier Bardem playing the legends. Needless to say, people, like me, were not happy about the casting.
Yesterday, Lucie Arnaz responded to all of the fans and explained why it works. "Here's the deal, what you should understand. We are not doing a remake of I Love Lucy. No one has to impersonate Lucy Ricardo, nor do the Vitameatavegamin routine, nor the chocolate factory routine, nor any of the silly things," Arnaz said. "It is the story of Lucille Ball, my actual mother, not Lucy Ricardo, and her husband Desi Arnaz, my dad, not Ricky Ricardo.
"There will be humor in the film, but it is the story of the two of them and how they met. And what went right with finding the show, what went wrong. Their relationship. Their love affair."
She then goes on to say it is just a small part of their lives and that Sorkin does a good job telling her parents' story. She would not have approved the 2-hour feature film if she didn't like what he did with their love story. She rarely allows people to do anything about or with parents' story without her approval.
Then she closed out the video with, "Just trust us. It is going to be a nice film."
I want to trust her and Sorkin, but I still think Kidman is wrong for the role. She is a great actress, but she can't play every role. Did you see Prom?
Did Arnaz make you feel better about Sorkin's project about her parents?

---
Nicole Kidman is no Lucille Ball
January 11th, 2021 under Keith & Nicole Urban, Lucille Ball. [ Comments:

1

]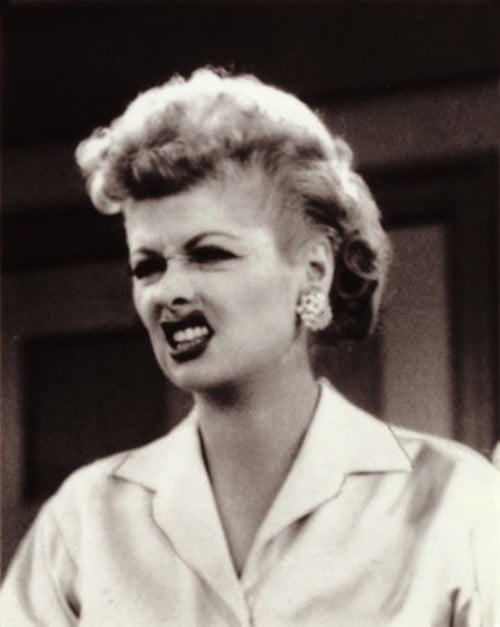 The good news is that Aaron Sorkin is doing a movie about Lucille Ball and Desi Arnaz called Being the Ricardos. The bad news is that he is thinking of casting Nicole Kidman and Javier Bardem in the title roles.
The only thing that Kidman has in common with the legendary actress is that they are both redheads. Although only one is a natural ginger. Not only that, Kidman can't do comedy. Even though they are not focusing on the couple's humor.
According to Variety, "The movie will take place during a production week on the set of I Love Lucy, starting with a Monday table read through an audience shoot on Friday. Ball and Arnaz will face challenges that could end their careers and their marriage."
Even though it is drama, she is still wrong for the role. So is Bardem, who is a Spaniard and not Cuban. There is a huge difference, and they should try to find someone who is Cuban for the role.
Just because they won Oscars does not mean they can play every role. Maurice Bernard played a good Desi, and he is an Emmy winner.
I just think if you are going to have actors play infamous people, make sure they are right for the role—especially celebrities as lauded as these comedic pioneers.
To be honest, I would rather see Debra Messing in the role. Who do you want to see play the couple?

---
Tara Reid asks Nicole Kidman to be in her movie via Instagram
December 2nd, 2020 under Keith & Nicole Urban, Tara Reid. [ Comments:

none

]

Tara Reid has been acting since the mid-'80s, so you would think she would know how things work when you want to work with an actor. She does not.

The actress commented on a photo on Nicole Kidman's Instagram and asked her to be in a movie franchise she is working on.

"You are truly amazing in every thing you do. I've b en a huge fan forever. Hopefully one day we can work together soon," Reid wrote. "I'm producing a movie Masha's Mushroom it staring Vivica Fox , Billy Zane, Beverly Deangelo, myself Tara Reid, Sade and others it truly an amazing script. I would love for you to read it. Shoreline and Universal are doing it. It's a franchise of 5 films. If you can follow me so I can tell you more. Kindly,Tara"

Not only is it bad that she did that, but there are also so many typos, including her co-stars' names. I guess she was just so excited to ask her to be in the film; she didn't care if she made any mistakes.

Will Kidman do it? Reid could not afford her. That is the biggest hurdle she would have to overcome, along with Kidman actually reading the comment and not laughing her ass off.

On a positive note, at least Reid tried.

---
Will Bombshell have the loudest voice?
August 21st, 2019 under Charlize Theron, Keith & Nicole Urban. [ Comments:

none

]

Showtime just finished airing The Loudest Voice, a series about the Roger Ailes/Gretchen Carlson scandal. That was on the small screen. Coming to the big screen in December is Bombshell which is going to tell the same story.
This time Nicole Kidman plays Gretchen Carlson, the part her best friend, Naomi Watts, played on the series. Which friend will be better in the role? We will find out.
We will also see who does a better job as the head of Fox News, John Lithgow or Russell Crowe. Well, that is a given. Lithgow all the way.
I miss the days when we got three telemovies about the same story. Big screen and small screen versions are not fair.

---
Nicole Kidman and Keith Urban sing a duet
May 29th, 2019 under Keith & Nicole Urban. [ Comments:

none

]

Next month, Nicole Kidman and Keith Urban will celebrate their 13-year anniversary and they can still make sweet music together. Here they are singing Elton John's Your Song and the actress adding some color to it.
For all of those who question the stability of the marriage, this shows that is very strong. I want a man, so I can be like them! They are just so sweet together.

---