What is, actresses who beat Meryl Streep?
October 1st, 2019 under Jeopardy, Meryl Streep. [ Comments:

none

]

We always think of Meryl Streep as a winner. However, Jeopardy thinks of her as a loser. That is why they had a whole category called "I Beat Meryl". They asked the contestants to name the actresses who beat her at different awards shows. Proving it is always an honor to just be nominated. Granted winning is better. Then again having a whole category dedicated to you on the game show is not too shabby. Even they do portray you as a loser.

---
Grandma Mia, Meryl Streep is a grandmother
February 28th, 2019 under Meryl Streep. [ Comments:

none

]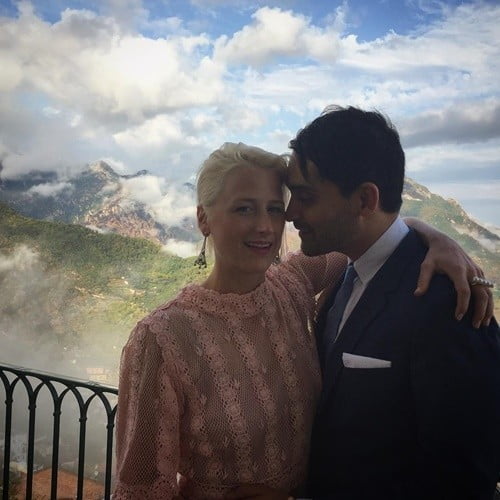 It has been quite a year for Meryl Streep. In July, she became a grandmother for the first time in Mamma Mia 2 and now she is one in real life too. At least, this time she is alive to enjoy her daughter Mamie Gummer and her finace' Mehar Sethi's son.
Us Weekly has no other information at this time about her grandson, but I am sure we will hear all about him when Streep's next movie comes out. You can just picture her being all giddy as she talks about him in her cute little way.

---
Do Cher and Meryl Streep have something to tell us?
July 17th, 2018 under Cher, Do they have something to tell us?, Mamma Mia, Meryl Streep. [ Comments:

none

]
Embed from Getty Images
via Getty
Meryl Streep and Cher were photographed kissing on the lips, so do they have something to tell us? Mamma Mia, do they have something to tell us. Their second movie together Mamma Mia 2: Here We Go Again comes out this Friday and they want you to see it.
Am I the only one who finds it interesting that the 72-year-old actress is playing Streep's mom when she is only 3 years older than her?
When it comes to what other movie they did together, that was 1983's Silkwood that earned them both Oscar nominations. Maybe history will repeat itself and both of them will find themselves nominated again 35 years later for a film they are both in.

---
Can Meryl Streep name the 20 movies she was nominated for an Oscar?
January 9th, 2018 under Jimmy Kimmel, Meryl Streep. [ Comments:

1

]

Meryl Streep has been nominated for an Oscar 20 times, the most out of any thespian by 8 nominations. Not only is it nice to be nominated all of those times, it is even better to win. She did that three times.
Yesterday when she was on Jimmy Kimmel Live, he wanted to see if she can name all of those films in :60 seconds. How did she do? Terrible. But hey, that is a lot to remember with her a career that spans one as admirable as hers.
Want to see what the 20 movies are, then click here!

---
Mamma Mia: Here We Go Again, how I can resist you?
December 21st, 2017 under Cher, Mamma Mia, Meryl Streep. [ Comments:

none

]

The trailer is out for the sequel to Mamma Mia and I thought I was going to have to call out an SOS about it. Now, that I see what they are going to do with it, I am a Dancing Queen. Who is going be a Super Trooper and go see it with me on July 20th?
I just have one question, how is Cher old enough to play Meryl Streep's mom? Cher deserves another Oscar just for that!

---