A Too Close for Comfort reunion!
February 18th, 2020 under 80s, Lydia Cornell. [ Comments: none ]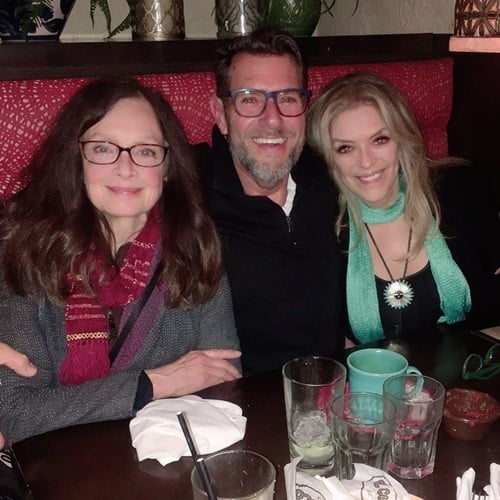 Back in the '80s, everyone wanted to have a neighbor like Monroe, and an apartment like Jackie and Sara Rush's thanks to their show Too Close for Comfort. Even though that style went out of fashion, the friendship between Jim J. Bullock, Deborah Van Valkenburgh, and Lydia Cornell did not.
This weekend, the three co-stars got together and had a meal together just like they did when they lived with the TV sisters' parents. Since they are still friends, why can't we a revival with them? They all come together because someone wants to bring back Cosmic Cow and needs their permission.
BTW can you believe that they are all over 65? Not one of them looks older than they did when they were on the sitcom in the early '80s.

---
A classic sitcom fan's wet dream!
January 13th, 2020 under 60s, 70s, 80s, Lydia Cornell, Wet dream. [ Comments: none ]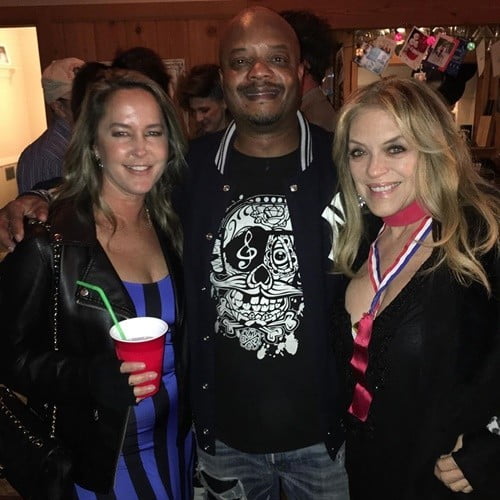 If you are a fan of classic sitcoms, then you recognize all of these faces. In the late '60s, we got to know Erin Murphy as Tabitha Stephens on Bewitched. Then in the mid-'70s, we were all saying, "Whatcha talking about Willis," to Todd Bridges on Diff'rent Strokes. Finally, in 1980, Lydia Cornell was making TV sexier on Too Close for Comfort. Even though their shows have been in syndication forever, they never did one together.
So what brought the three of them together now? They were all celebrating Keith Coogan's 50th birthday. Doesn't it feel like all of this would be a perfect start for a new sitcom? It could be about child stars trying to get a second chance in Hollywood.

---
A Too Close for Comfort reunion!
January 9th, 2019 under Lydia Cornell. [ Comments: none ]

From 1980-1985, Deborah Van Valkenburgh, Lydia Cornell and JM J. Bullock were Too Close for Comfort. Now nearly 40 years later, they are still too close for comfort and they would not have it any other way. Which is why their sitcom is still playing in syndication. You cannot fake that love and these three definitely have that for each other.

Now, I just have one question for the three of them, whatever happened to Cosmic Cow?

---
An '80s boy's wet dream: Lydia Cornell and Kristy McNichol
October 23rd, 2018 under Kristy McNichol, Lydia Cornell, Wet dream. [ Comments: none ]

Back in 1980, Kristy McNichol was everyone's little darling and boys wanted to see what was Too Close for Comfort for Lydia Cornell. At the time, their careers were going in different directions, and we never saw them together.

That was then, now 48 years later the long-time friends met up at the Hollywood Show and took this photo. They are just as beautiful now as they were then. They could still do a poster and their fans would hang it up on their walls. Which makes you wonder why some studio has not given them a project together.

---
Russell Brand thinks Too Close for Comfort's Lydia Cornell is a porn star
July 8th, 2011 under Lydia Cornell, Russell Brand. [ Comments: 3 ]

Lydia Cornell was interviewing Russell Brand at an event and he thought she was a porn star. Not only that he paid some extra attention to her chest and he got Too Close to Comfort with her boobs. Sorry Mr Katy Perry, she has never done porn but he can watch every weekend on AntennaTV in repeats of Too Close for Comfort (like I do) or he can buy the timeless sitcom on DVD to get his fix of her when the wife is away. Especially since the 48 year old actress (who has a birthday later this month) looks exactly the same as she did when we got to know her on the show back in 1980. Seriously doesn't she look absolutely amazing?
Oh and make sure to watch the video all the way through because he does one of the grossest things I have ever seen anyone ever do to someone else. That is all I will say because I can't even believe he did it nor can I talk about it because what it is so shocking.
Finally the reason why the audio is so bad is because someone stole the original videos and the YouTube video was luckily recorded by one of their staff on their iPhone. Thankfully they had the brains to do that or we would've missed out on that one-of-a-kind interview.

---