Gloria Gaynor will Survive the Coronavirus
March 12th, 2020 under 70s. [ Comments:

none

]

Back in 1979, Gloria Gaynor sang a little song that you might have heard of. It is called I Will Survive? That is something the Disco singer is going to do because she sings it whenever she washes her hands properly. This way she won't get the Coronavirus.
We should all do that too so that we can survive to sing that catchy tune at our grandchildren's wedding. That single never gets old, just like Gaynor.
If you need a how-to poster to wash your hands correctly to her record, then click here!
---
The Island Girls are back on All That this week
February 11th, 2020 under 70s, Alisa Reyes, Nickelodeon. [ Comments:

none

]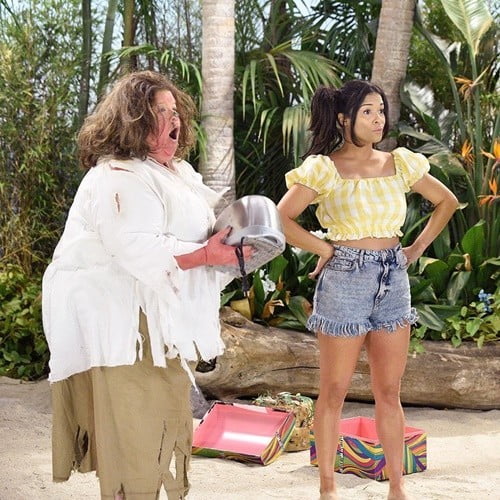 Back in 1995, All That introduced us to the Island Girls. Now, after almost 25 years, they are still stuck on that damn island.
This Saturday at 8:30p on Nickelodeon, we will find out how Fran (Lori Benth Denberg) and Kiki (Alisa Reyes) have survived all of this time there. Better yet, maybe we will discover how it is that the uptight Fran has not killed her very annoying, hyper and bubbly roommate.
There is one mystery that will not be solved, and that is how the actresses still look the same after a quarter of a century. Don't believe me. Watch the skit from the original version. To see it, then click here!
---
A classic sitcom fan's wet dream!
January 13th, 2020 under 60s, 70s, 80s, Lydia Cornell, Wet dream. [ Comments:

none

]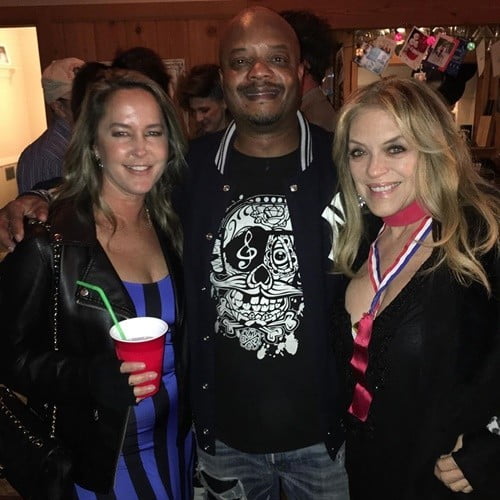 If you are a fan of classic sitcoms, then you recognize all of these faces. In the late '60s, we got to know Erin Murphy as Tabitha Stephens on Bewitched. Then in the mid-'70s, we were all saying, "Whatcha talking about Willis," to Todd Bridges on Diff'rent Strokes. Finally, in 1980, Lydia Cornell was making TV sexier on Too Close for Comfort. Even though their shows have been in syndication forever, they never did one together.
So what brought the three of them together now? They were all celebrating Keith Coogan's 50th birthday. Doesn't it feel like all of this would be a perfect start for a new sitcom? It could be about child stars trying to get a second chance in Hollywood.
---
Jimmie Walker and BernNadette Stanis still have Good Times together
December 20th, 2019 under 70s, Reunions. [ Comments:

none

]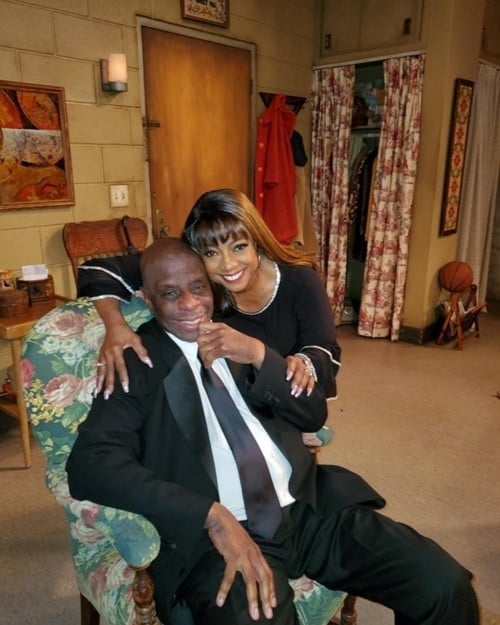 On Wednesday night, four of the original cast members of Good Times got together to be part of Live with a Studio Audience when ABC recreated an episode of the sitcom that made them famous.
After the network was done going live, Jimmie Walker and BernNadette Stanisil took this photo together. JJ and Thelma might have hated each other on the show. However, in real like the TV siblings actually love each other.
Which makes me wonder why ABC only included John Amos on the special, but not these two actors and Ja'net Dubois. I would rather have watched them than whatever that thing that Jay Pharoh did. He was the absolute worse.
---
A '70s sitcom fan's wet dream!
October 1st, 2019 under 70s, Wet dream. [ Comments:

none

]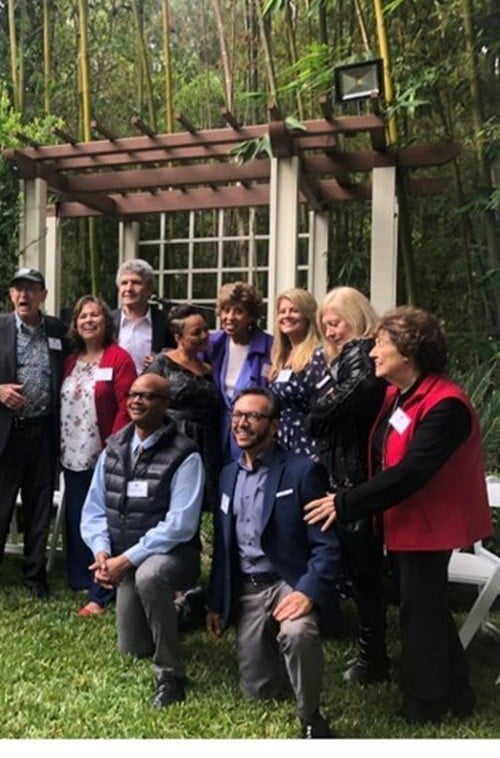 Back in the '70s, people were addicted to watching Marla Gibbs on The Jeffersons, Todd Bridges on Diff'rent Strokes, Lisa Whelchel and Kim Fields on The Facts of Life and Glenn Scarpelli on One Day At a Time.
That was then, where are Florence, Willis, Blair, Tootie and Alex now? They all got together over the weekend at an event for the National Parks Conservation Association. While we got this amazing photo of them still looking totally far out, we also need to remember we need to preserve these parks. We want our kids to enjoy them as much as we did. Then we want their kids to enjoy it as much our kids did and so on.
Just like syndication, home video and streaming keep their shows alive, we need to keep out national parks thriving.
---