BTWF talent shows: Liv Tyler and Jimmy Fallon on Star Search
March 30th, 2011 under Jimmy Fallon, Liv Tyler. [ Comments: none ]

via Late Night with Jimmy Fallon
Before Liv Tyler was an actress and Jimmy Fallon was a host, they were in the singing group Pleather and Lace competing on Star Search. Is it just me or do they look exactly the same as they did when she 10 and he was 13 singing Cyndi Lauper's All Through the Night on the talent show back in 1987? They seriously have not aged a day in 24 years!

---
Is this how a father and daughter are supposed to kiss?
March 22nd, 2011 under Aerosmith, Liv Tyler. [ Comments: 9 ]

WireImage
Steven Tyler escorted his daughter Liv to the premiere of her movie Super and I have to wonder if that is how a father and daughter are suppose to kiss? Seriously what is up with that lip lock? I think this tops Angelina Jolie and James Haven's smooch at the Oscars in 2000 in creepiness, don't you agree?
Now having said all of this, I do think they look really cute together…when they aren't lip to lip.

---
Joaquin Phoenix should stick to rap
January 22nd, 2010 under Joaquin Phoenix, Liv Tyler, Miley Cyrus. [ Comments: none ]

A clean cut and shaven Joaquin Phoenix has finally emerged after last year's lunacy to do a PSA with Miley Cyrus and Liv Tyler. After watching that video, I think he was better off when he was rapping than doing that.
While TWLOHA is all about a good cause, that video is anything but.

---
Kate Hudson and Liv Tyler are so cute together
October 21st, 2008 under Kate Hudson, Liv Tyler. [ Comments: 1 ]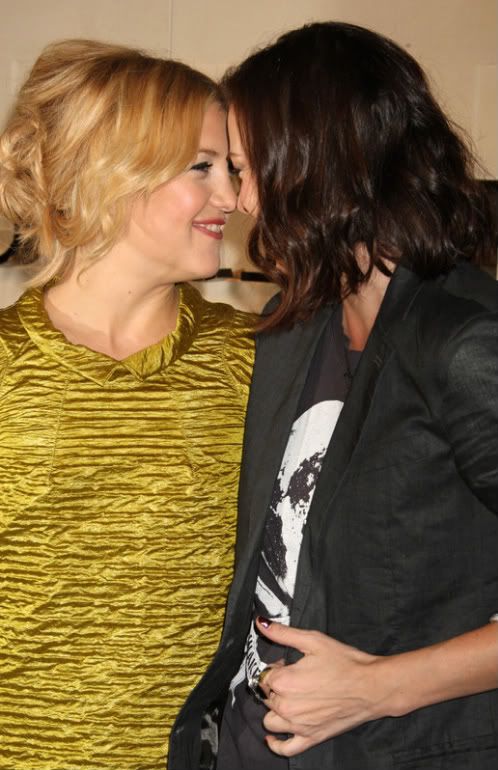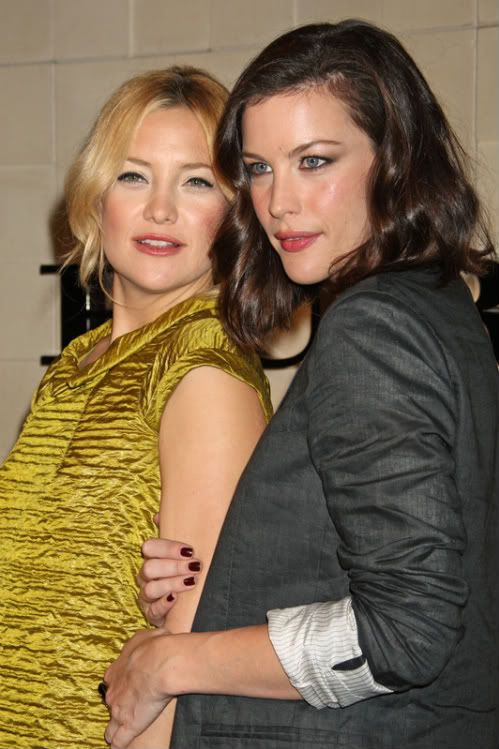 Seriously how cute are Liv Tyler and Kate Hudson together? When are they going to arrange a play date with Milo and Ryder?

---
Liv Tyler's son Milo is saying tisk tisk to the paps!
August 1st, 2008 under Liv Tyler. [ Comments: none ]

Celebrity Baby Scoop
How precious is that picture of Liv Tyler, Milo and his daddy and I think her husband Royston Langdon. I can't keep up, didn't they get back together after she announced that they were separating?

---