Kate Hudson drinks tea topless
July 5th, 2022 under Kate Hudson. [ Comments: none ]
Two for tea and tea for Kate Hudson's two boobs.
The actress shared a photo of herself drinking tea in just her panties. Because that is how we all drink tea with our biscuits showing. Don't you do that too?
And when it comes to coffee, the panties come off because it is a stimulant, and it stimulates me down there.

---
This is how Kate Hudson honors Breast Cancer Awareness Month
October 26th, 2021 under Kate Hudson. [ Comments: none ]
This month is Breast Cancer Awareness Month, and Kate Hudson is celebrating it in her underwear.
Why? She explained it as, "It's Breast Cancer Awareness month and I'm stretching my quads before joining my friends at @kitundergarments and @thirdlove as they kick it to cancer 💪 by donating 15% of sales from the #kitstokickcancer collection to Women's Cancer Research Fund. 💗"
I am sure that she came up with this idea from a good place, but I think it looks bad. Like it is all about herself promoting her body and making money for the underwear line. To me, it is so disrespectful to those who do and did have breast cancer. What do you think?

---
Guess whose life handed her lemons?
April 1st, 2021 under Kate Hudson. [ Comments: none ]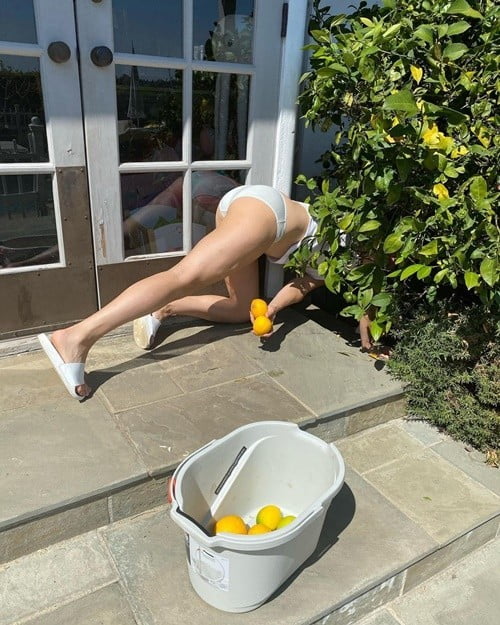 Want to see who is making lemonade, then click here!

---
Kate Hudson reveals if Jimmy Fallon had a chance with her
April 28th, 2020 under Jimmy Fallon, Kate Hudson. [ Comments: none ]

Back when Jimmy Fallon and Kate Hudson filmed Almost Famous, the two developed a sweet friendship. One that Jimmy Fallon thought could possibly be something more, but he never did anything about it.
He admitted it on his show a while back, and he had not spoked to his former co-star about since then. Yesterday, the actress was on The Tonight Show and she revealed to him if he had a chance of dating her. Hudson said, "If you would have actually made a movie, I would have totally gone there."
That is the second actress from Nine, he missed out on dating. The other one is Nicole Kidman.
Rod Stewart sang Some Guys Have All The Luck, and it was not about Fallon.

---
Kate Hudson woke up like this
June 6th, 2019 under Kate Hudson. [ Comments: none ]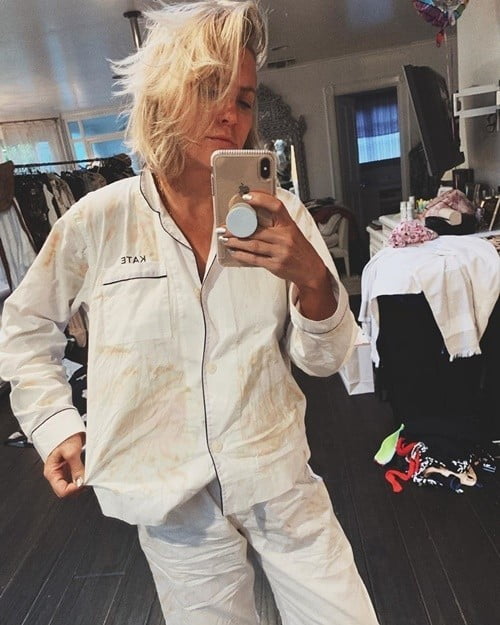 Kate Hudson woke up to a costly lesson this morning. If you are going to get a spray tan, then don't go to sleep in white pajamas. What happens? You wake up with burnt orange ones.
You know, that stain is not going to come out, so she is stuck with them as is. Or she can just donate them. I am sure someone else would want them. Someone like me.
Boys, how mad are you to find out she does not sleep in the nude?

---