Is that a 4′ python in your pants or are you happy to see me?
March 29th, 2019 under In Your Pocket?. [ Comments:

none

]

A man walked into I Love My Pets in Rockford, Mi on March 20th to buy a rat and a python, left with both but only paid for the rat. Did they give him the snake for free? Of course not.
The man was caught on survelince video putting the 4-foot python in his pants and walking out with it. The store was the none the wiser until they saw him do it on video. Believe or not he continued to walk around the place for 4 minutes as though everything was normal according to WDIV.
I would say he has big balls, but he would not be able to fit the snake in there if he did.
Rockford Police are looking for help to capture the guy. If you know who he is or have seen a guy walking around like he has a snake in his pants, they would like to talk to you.
---
Try not to look at John Stamos' crotch
March 26th, 2019 under In Your Pocket?, John Stamos. [ Comments:

none

]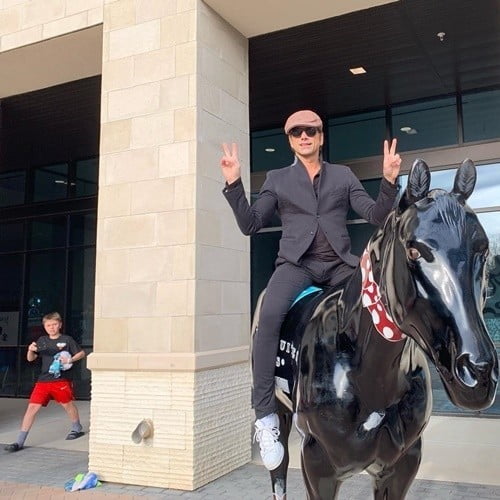 John Stamos sat on metal horse and I could not help but to look at his saddle. How can you not stare a it? It is like a drum set his pants and who wants to bang on those drums?
---
Hey Nick Jonas, is that a banana in your yellow pants pocket?
March 25th, 2019 under In Your Pocket?, Jonas Brothers. [ Comments:

none

]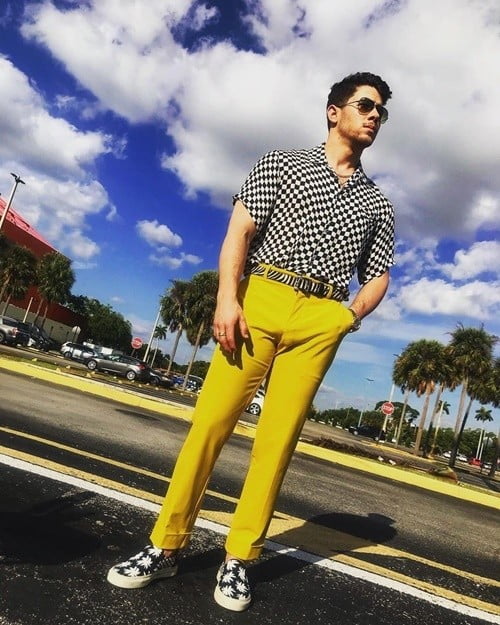 Nick Jonas does not shy away from wearing very tight pants. Perhaps too tight. Because in these banana yellow pants you can see the outline of his hand and something to the right of his fingers. Which makes you wonder what else he has in his pocket or is he just happy to see us?
---
Hey Ryan Reynolds, is that an elephant's trunk between your legs?
February 14th, 2018 under In Your Pocket?, Ryan Reynolds. [ Comments:

none

]

Ryan Reynolds shared a photo of himself texting his mom with an imaginary phone, but I was not looking at his hands. That is because my eyes were focused on what is happening between his legs. It is like he has an elephant's head for a crotch which makes think that Blake Lively is a lucky woman.

Although in Deadpool, it did not look that way. Admit it, you paused that scene to see how big his Van Wilder is. I know I am not alone and there is nothing wrong with that.
---
Hey MC Hammer, is that a wad of cash in your pocket?
January 9th, 2018 under In Your Pocket?, MC Hammer. [ Comments:

none

]

No matter where MC Hammer is, he is always 2 Legit 2 Quit. Even at gas station, he strikes a pose that we can't touch. By doing that pose in those pants, he might have revealed more than he wanted us to see. Like how he is going to pay for that gas.
---