Danielle Fishel meets her second son!
September 5th, 2021 under Danielle Fishel.. [ Comments: none ]
Danielle Fishel and her husband, Jensen Karp, welcomed their second son earlier this week.
"On 8/29/2021 we welcomed Keaton Joseph Karp to the world. He was born on his deceased grandfather's birthday (like I prayed for!) and his middle name is an homage to his great grandfather who is still here to meet him at almost 98 years old. ❤️," the actress wrote.
Adler is a super(hero) big brother and @jensenkarp and I are thrilled to have him home, healthy and safe, with us."
Thankfully, Keaton did not come out with a shrimp's tail like the ones his dad found in his Cinnamon Toast Crunch.
The Karps have been married since November 2018 and welcomed their first son, Adler, on June 24, 2019.

---
Danielle Fishel will meet another baby boy
May 5th, 2021 under Danielle Fishel.. [ Comments: none ]
Today is Danielle Fishel's 40th birthday (feel old?), and she has some news to share with us.
"I couldn't be more grateful to enter my 40's with my amazing husband and son, excitedly expecting the arrival of baby boy #2," the Boy Meets World actress wrote. "My birthday wish is for all of you to tell someone how much you love them and walk through today with more patience than you normally might."
Fishel and her husband of three years, Jensen Karp, are already the parents to Adler, 22 months. He came into the world a month early and spent a few weeks in the NICU before going home with his parents. Hopefully, things will go more smoothly this time around.

---
Danielle Fishel finally brings her son home!
July 15th, 2019 under Danielle Fishel.. [ Comments: none ]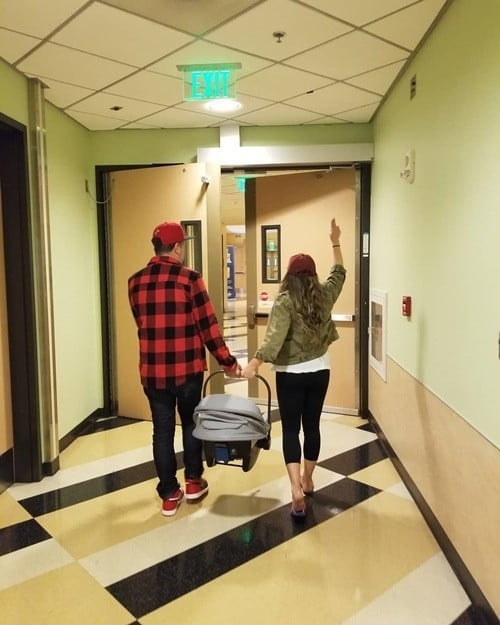 Today is Danielle Fishel's son's 3-week birthday and he got a huge present. After 21 days of living in the NCIU due to being born prematurely, he was finally given his moving papers. Little Adler was sent home and his parents cannot wait to let him sleep in his own crib. Although, I have a feeling that is still going to be weeks away. They are going to want to keep him as close as possible for the time being.
Now that the family of three are home, the actress has a message for the people of Childrens Hospital Los Angeles. She wrote, "We never wanted to know this hospital and its staff so well but now that we do, we can say with certainty there is no better place for children with medical needs. Now we hope to never be back. 🙂 Finally, our love and hugs to every single parent who has ever spent time in the NICU and especially those we left behind today. ❤️❤️❤️"
Now that you have your little boy home, enjoy every moment with him.

---
Danielle Fishel gives an update on her son
July 13th, 2019 under Danielle Fishel.. [ Comments: none ]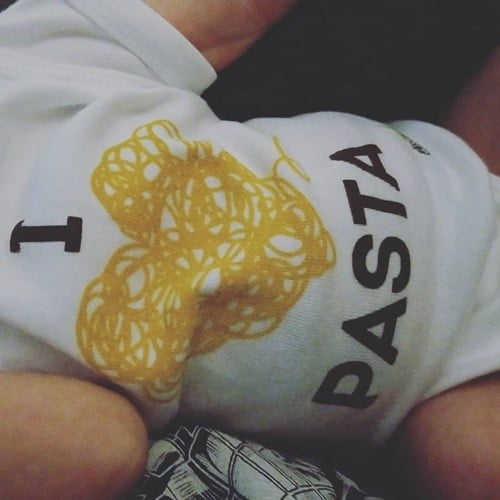 Danielle Fishel's son was born a month early on June 24th, and has been in the hospital ever since. The doctors are trying to figure out why he had fluid in his lungs when he was born. Yesterday, she gave an update on little Adler.
The actress wrote, "We're still in the hospital but Adler is getting better and stronger every day. @jensenkarp and I keep reminding ourselves that we are extremely lucky – Adler *will* eventually come home with us – and therefore this is nothing but an enormous test of our patience and willingness to relinquish control. Two things I have never been plentiful in but are absolutely necessary in parenthood!"
She also thanked the best staff who is looking after her son. Hopefully, she will bring her baby home sooner rather than later. I am sure she wants him home with her already.

---
Danielle Fishel's son came a month early
July 1st, 2019 under Danielle Fishel.. [ Comments: none ]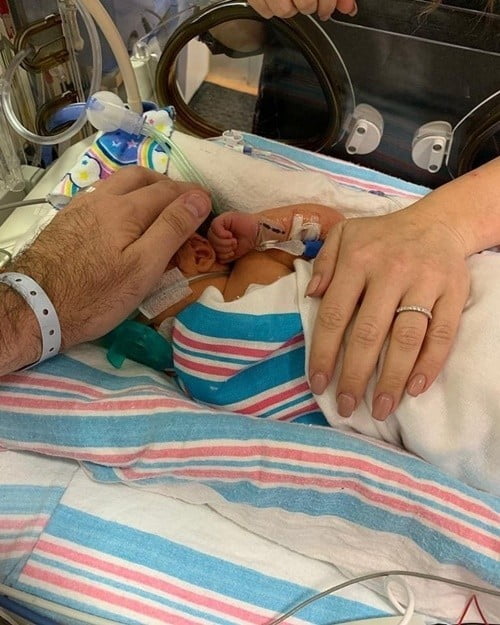 June 20th was a normal day on the set for Danielle Fishel who was directing an episode of Raven's Home. She had one more day to do and then she was going on maternity leave. However, her son had different plans.
All of a sudden her water broke and it was a month before he was due. She was rushed to the hospital and they tried to stop contractions. However, during the ultrasound, they noticed fluid in his lungs. That was doctors decided he needed to come out. On June 24th at 4:52a, Adler Lawrence Karp came into the world.
He was placed in NICU and that is where their little fighter has been ever since. The doctors are trying to figure out why he has fluid in his lungs before they send him home to be with his mother and father.
When it comes to her and her husband, the Boy Meets World star says that "Jensen [Karp] and I have also become closer than we ever thought possible and the love between us has grown exponentially as we have leaned on each other during both our highest highs and our lowest lows. We feel helpless and powerless and useless."
She waited to come forward because she knows that prying eyes will be on her. She is asking for privacy because she and her husband are very fragile right now. As they should be. Their baby is in the hospital and not home with them.
When he does come home, she will be more open about him. Just like she was during her pregnancy. However, she did tell us a little about Adler. She says, "he hates having a poopy diaper for even 1 minute, he loves bath time, he has the cutest sneezes I've ever heard."
The actress wants to thank everyone at the NICU and says she cannot wait to have her little boy home with her. Praying that will be sooner rather than later.

---