Danielle Fishel gives an update on her son
July 13th, 2019 under Danielle Fishel.. [ Comments: none ]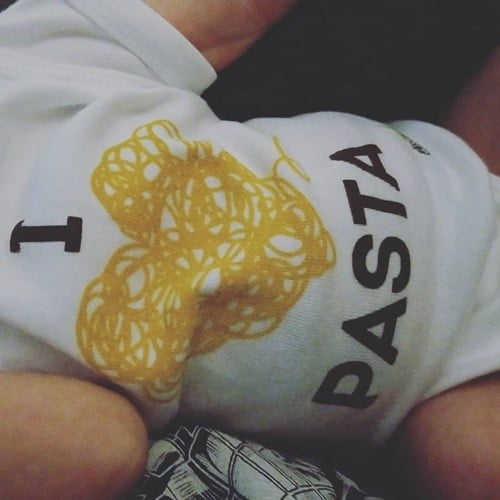 Danielle Fishel's son was born a month early on June 24th, and has been in the hospital ever since. The doctors are trying to figure out why he had fluid in his lungs when he was born. Yesterday, she gave an update on little Adler.
The actress wrote, "We're still in the hospital but Adler is getting better and stronger every day. @jensenkarp and I keep reminding ourselves that we are extremely lucky – Adler *will* eventually come home with us – and therefore this is nothing but an enormous test of our patience and willingness to relinquish control. Two things I have never been plentiful in but are absolutely necessary in parenthood!"
She also thanked the best staff who is looking after her son. Hopefully, she will bring her baby home sooner rather than later. I am sure she wants him home with her already.

---
Danielle Fishel's son came a month early
July 1st, 2019 under Danielle Fishel.. [ Comments: none ]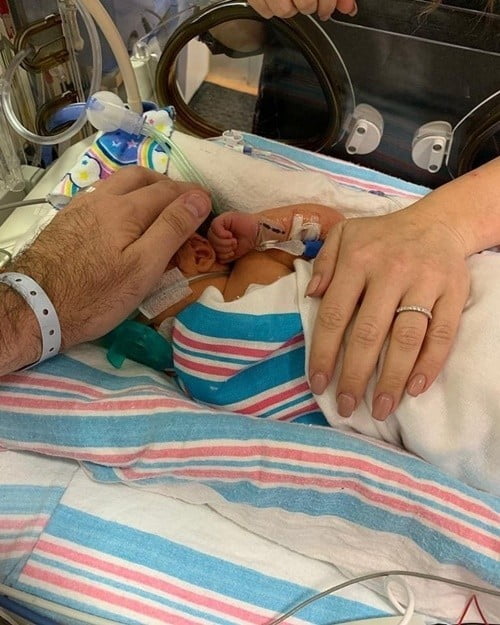 June 20th was a normal day on the set for Danielle Fishel who was directing an episode of Raven's Home. She had one more day to do and then she was going on maternity leave. However, her son had different plans.
All of a sudden her water broke and it was a month before he was due. She was rushed to the hospital and they tried to stop contractions. However, during the ultrasound, they noticed fluid in his lungs. That was doctors decided he needed to come out. On June 24th at 4:52a, Adler Lawrence Karp came into the world.
He was placed in NICU and that is where their little fighter has been ever since. The doctors are trying to figure out why he has fluid in his lungs before they send him home to be with his mother and father.
When it comes to her and her husband, the Boy Meets World star says that "Jensen [Karp] and I have also become closer than we ever thought possible and the love between us has grown exponentially as we have leaned on each other during both our highest highs and our lowest lows. We feel helpless and powerless and useless."
She waited to come forward because she knows that prying eyes will be on her. She is asking for privacy because she and her husband are very fragile right now. As they should be. Their baby is in the hospital and not home with them.
When he does come home, she will be more open about him. Just like she was during her pregnancy. However, she did tell us a little about Adler. She says, "he hates having a poopy diaper for even 1 minute, he loves bath time, he has the cutest sneezes I've ever heard."
The actress wants to thank everyone at the NICU and says she cannot wait to have her little boy home with her. Praying that will be sooner rather than later.

---
BTWF: Danielle Fishel for Pet Pals Skipper and Courtney
May 7th, 2019 under Before They Were Famous, Danielle Fishel.. [ Comments: none ]

Before Danielle Fishel was playing with Cory Matthews on Boy Meets World, she was playing with Pet Pals Skipper and Courtney. How cute is the 10-year-old in that 1992 commercial?

---
Danielle Fishel meets pregnancy World
January 2nd, 2019 under Danielle Fishel.. [ Comments: 2 ]

We watched Danielle Fishel grow up on Boy Meets World, then we watched her play a parent on its reboot Girl Meets World. Now, we get to watch her become a mom in real life because she announced today that expecting her first child with her husband of nearly two months, Jensen Karp.

The actress broke the news on social media and wrote, "I'm eating for two. I'm napping with wild abandon. Baby shoes. Baby clothes. (I'm shopping). I'm nesting. I'm reading books. I'm madly in love with my husband. I cry at commercials. I'm a walking cliché. I've got baby apps. I'm confident. I feel inadequate. I'm showing one day and the next I'm not. I'm nervous. I'm excited. He's due in July. We can't wait. #BabyKarp2019."

While the comedian wrote, "‪GUYS. We're having a baby boy. Couldn't be more excited to raise a sweet little dumpling with @daniellefishel. Even though we used one of those websites and found out it will look like the monster…"

To see what their son might look like, then click here!

---
ABC's old TGIF stars with the new ones
September 20th, 2018 under ABC, Bronson Pinchot, Danielle Fishel., Speechless. [ Comments: none ]

Last year, ABC didn't think that they needed sitcoms on Friday and they were very wrong. Therefore, they are making TGIF a thing again.

Remember in the '90s our Fridays nights were full of Perfect Strangers, its spinoff Family Matters and Boy Meets World? Now in 2018, it is about '90s based sitcom Fresh Off the Boat and modern-day's Speechless.

Thus, someone at ABC thought it would be cool to merge the two eras with stars from the past and present. They are PS's cousins Bronson Pinchot and Mark-Linn Baker, everyone's favorite dad Reginald VelJohnson from FM, BMW teen dream queen Danielle Fishel, FOB's Constance Wu and Randall Park, and Speechless' John Ross Bowie and Cedric Yarbough.

You know if ABC were smart, they would do a massive revival of their old shows. Seeing the stars from yesteryear makes me miss them and Dinosaurs. I want my baby back because you gotta love him!

Until then I will be spending my Fridays with Fresh Off the Boat and Speechless starting on October 5th at 8p.

---