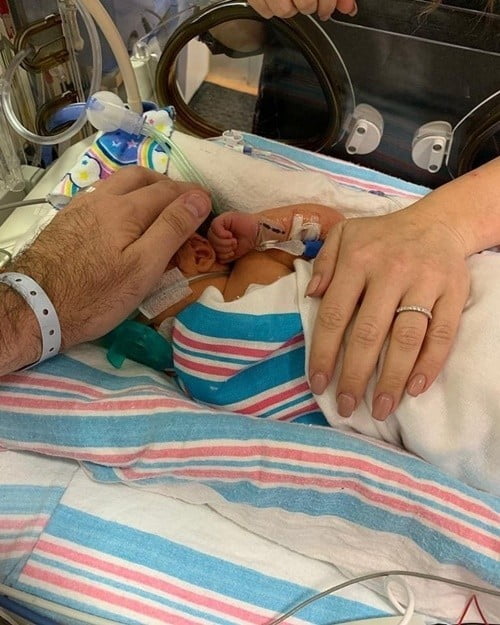 June 20th was a normal day on the set for Danielle Fishel who was directing an episode of Raven's Home. She had one more day to do and then she was going on maternity leave. However, her son had different plans.
All of a sudden her water broke and it was a month before he was due. She was rushed to the hospital and they tried to stop contractions. However, during the ultrasound, they noticed fluid in his lungs. That was doctors decided he needed to come out. On June 24th at 4:52a, Adler Lawrence Karp came into the world.
He was placed in NICU and that is where their little fighter has been ever since. The doctors are trying to figure out why he has fluid in his lungs before they send him home to be with his mother and father.
When it comes to her and her husband, the Boy Meets World star says that "Jensen [Karp] and I have also become closer than we ever thought possible and the love between us has grown exponentially as we have leaned on each other during both our highest highs and our lowest lows. We feel helpless and powerless and useless."
She waited to come forward because she knows that prying eyes will be on her. She is asking for privacy because she and her husband are very fragile right now. As they should be. Their baby is in the hospital and not home with them.
When he does come home, she will be more open about him. Just like she was during her pregnancy. However, she did tell us a little about Adler. She says, "he hates having a poopy diaper for even 1 minute, he loves bath time, he has the cutest sneezes I've ever heard."
The actress wants to thank everyone at the NICU and says she cannot wait to have her little boy home with her. Praying that will be sooner rather than later.

---