Modern Family goes as Christmas for Halloween
October 31st, 2019 under Modern Family. [ Comments: none ]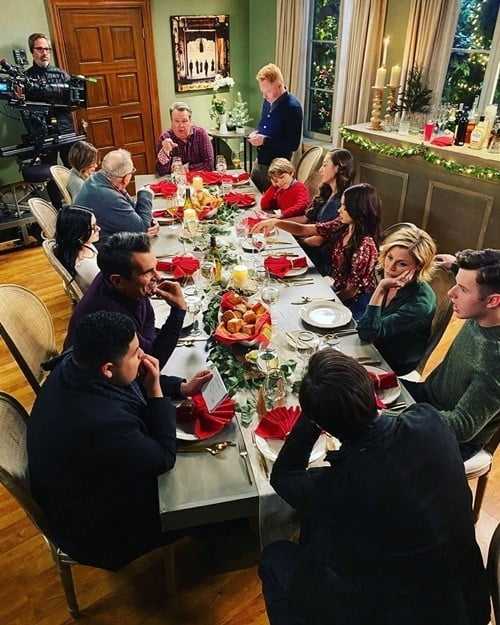 Even though today is October 31st, it is looking like December 25th on the Modern Family set. That is because Jesse Tyler Ferguson and the cast of the ABC show are filming their Christmas episode now. It must be so confusing for everyone, is it Christmas or Halloween. Unless they think of it as dressing up for a different holiday on today's holiday. Which works, I think?

---
Dolly Parton says she is no longer working 9 to 5
October 31st, 2019 under Dolly Parton. [ Comments: none ]

A few years ago, there were rumors that we were going to get a sequel to 9 to 5 with Dolly Parton, Lily Tomlin and Jane Fonda. Well, when Entertainment Tonight caught up with the Country Queen, they asked her for an update on the film. The reporter was expecting a raise, but instead, she got a pink slip.
Parton said, "Well, actually I think we've dropped that whole idea…I don't think we're going to do the sequel. We never could get the script where it was enough different than the first one, and that one turned out so good."
Before you shed a tear like I did, Parton then added, "We're thinking we might do a completely different thing together though."
You know what, after waiting almost 40 years for the sequel, I am OK with them working together on something else. As long as they are working together again!

---
Us scares Lupita Nyong'o and Tiffany Haddish
October 31st, 2019 under Ellen DeGeneres, Tiffany Haddish. [ Comments: none ]


This year at Universal's Halloween Horror Nights, one of the spooky mazes is based on the movie Us. It is so scary that Ellen DeGeneres sent her producer Andy through it with Tiffany Haddish. How did they do? It was like another horror movie for them and that one is Scream. That is all they did.
They were not alone, even Lupita Nyong'o was scared of it. She also couldn't stop screaming as she tried it out the maze based on her feature. Eventually, she did stop screeching and that is when she made other people screech when she dressed up as her character from the horror film. Boo!

---
Happy Halloween!
October 31st, 2019 under Halloween. [ Comments: 4 ]

Let's be honest, the news is very scary every day of the year. However, there is one day it is not. That is Halloween. On October 31st, they have some fun. News Be Funny put together several of their greatest tricks on this day and they are all treats.
Hopefully, they gave a few ideas on how to celebrate today. I know I have some. Sadly, my television news friends did not agree with any of them. So selfish on their part.
Happy Halloween.

---
Hot Links!
October 30th, 2019 under Hot Links!. [ Comments: none ]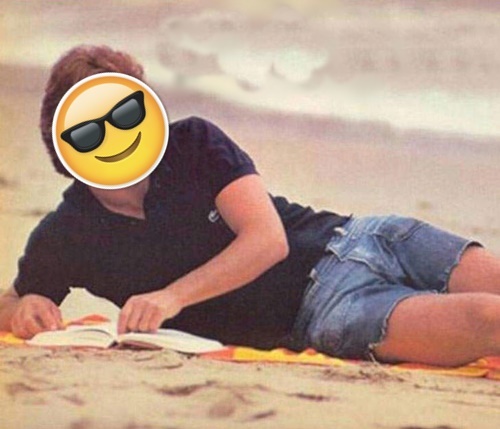 Who do those sexy legs belong to? – Dlisted
Sharon Stone looks different – Celebitchy
Julianne Hough is a plain Jane – GCeleb
Salma Hayek in a bikini – Drunken Stepfather
Meghan McCain threatened Cory Booker – Pajiba
Which horror movies have the most nudity? – ScreenRant

---