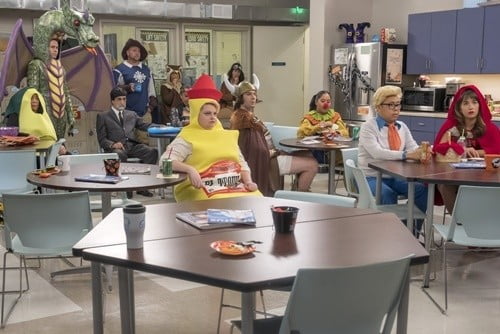 It is Halloween on Superstore and tonight at 8p on NBC, everyone is dressing up for the holiday at Cloud 9. To make it fun for everyone, they have turned the gardening center into a haunted house. It so haunted Glenn (Mark McKinney) will not go inside. Until he is forced to. What happens when he does?
Someone else is scary coming to Cloud 9 and it is the new District Manager. Everything goes smoothly until Amy (America Ferrera) finds out that the employees got enough people to unionize. She is for the union, but management isn't. Now she has to hide it from her boss. Which is easier said than done. How will they screw it up? They will have help from a former castmember.
While the episode is funny as usual, it is worth tuning in just for the costumes.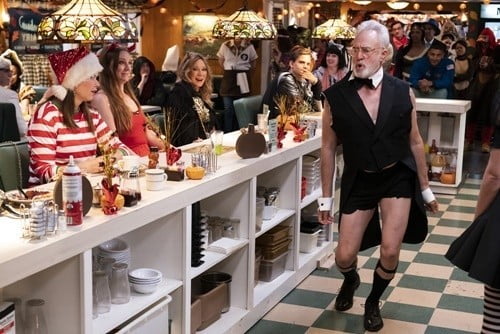 Then at 8:30p, Perfect Harmony starts off the episode with Halloween Howlers that are like Christmas Carolers singing Halloween themed Chistmas songs. They have a good night until they go to the wrong house. Can you guess whose house it is?
Adams (Tymberlee Hill) is invited to a Halloween party, but she doesn't want to leave her restaurant on its busiest night. Ginny (Anna Camp) offers to be the manager for the night and Adams begrudgingly agrees.
Ginny comes up with a great idea to make money for the night and everything is going smoothly until it doesn't. A simple typo makes things complicated and it is up to Arthur (Bradley Whitford) to save the day. All I will tell you is involves Whitford doing a very sexy striptease!
I want you to watch tonight's episode so that NBC will give it a full season. But I will convince you by telling you that the striptease is hotter than anything you have seen in Magic Mike!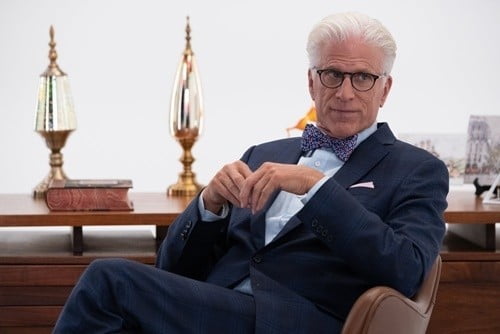 Then at 9p, it is storytime on The Good Place. Michael (Ted Danson) tells Bad Janet (D'Arcy Carden) a story to convince her that humans are not as bad as she thinks they are. Can he win her over or will she fall asleep from boredom?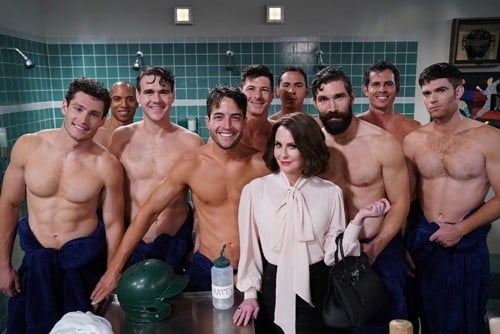 Finally at 9:30p, they save the scariest episode for last. It is time for Grace (Debra Messing) to find out who is her baby daddy on Will & Grace. Karen (Megan Mullally) brings all of the candidates together at Grace's apartment to first tell them that they might have gotten Grace pregnant and then to get them to take a DNA test. How will they react to the news? Oh, and the above photo is from next week's episode. But I thought it would be fun to tease tonight's show.
As Grace prepares for motherhood, Will (Eric McCormack) and Jack (Sean Hayes) wonder if they will be good dads. There are a lot of sweet moments between these two. Ones you don't want to miss.
This is why Thursdays are always Must See TV on NBC!

---