Words of Wizdumb by Tommy Lee!
August 30th, 2019 under Mötley Crüe, Words of Wizdumb. [ Comments: none ]

Tommy Lee had an epiphany and he shared it with all of us. He wrote, "I just realized why they call cover songs 'covers' because you want to cover your ears when you hear them 😖👈"
I wonder if he is referring to people who cover Mötley Crüe's song or their cover of Madonna's Like a Virgin. I wonder what she thinks of it. I actually like it.
When it comes to his Words of Wizdumb, I actually agree with him. It is rare the cover is ever better than the original. And that makes me want to cover my ears whenever I hear one.

---
Chrissy Teigen is courting you
August 30th, 2019 under Chrissy Teigen. [ Comments: none ]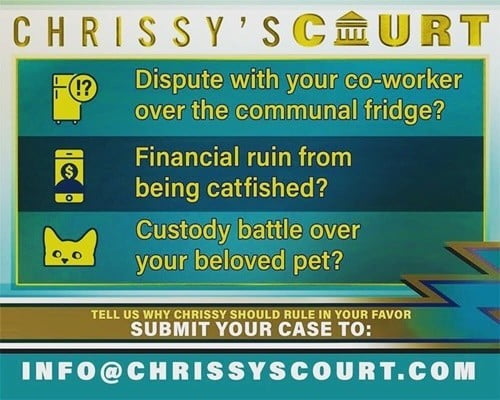 Chrissy Teigen is getting a court show and she wants you. If you, "Bought a bridesmaid dress for a wedding that never happened? Sh!tty roommate? Significant other watch a show without you? No claim is too small!!!! If it's Petty, We want you!
Submit your cases to info@Chrissyscourt.com"
It sounds People's Court without that legal stuff getting in the way. Which sounds like it could be a lot of fun.
Do you have a case for her? I wonder if anyone will be like, there is a supermodel/host, who is married to a famous singer, who drives me crazy with all the annoying she says and does. Sorry, had to go there.

---
Hot Links!
August 30th, 2019 under Hot Links!. [ Comments: none ]
Who is showing off her Emmys? – Dlisted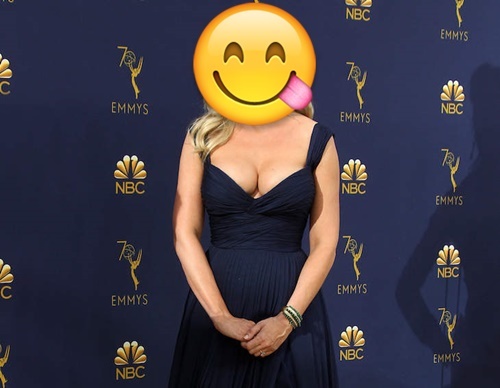 Would you pay $520 for this bra? – The Cut
Jennifer Lopez's camel toe –Drunken Stepfather
Martha Stewart disses Gwyneth Paltrow – Celebitchy
What film is going to take 20 years to make? – Collider
All you need to know about Carnival Row – ScreenRant

---
HFS! Terminator: Dark Fate looks so freaking fantastic
August 29th, 2019 under Arnold Schwarzenegger. [ Comments: none ]

If someone asks me to go see a Dick Flick, I am going to say no. They are not my type of movie. However, after watching the trailer for Terminator: Dark Fate, I will be first in line to see it on November 1st. I will steal my friends' kids' Halloween candy, so I will be amped on sugar to keep me up. Although, I don't think I will need it with this movie.
Seriously, who didn't let out at least one damn while watching this trailer? Linda Hamilton is the shiznit.
I am probably going to be wrong, but I think it might do better than Star Wars: The Rise of Skywalker.

---
BTWF: Alyson Stoner on Ellen
August 29th, 2019 under Before They Were Famous, Ellen DeGeneres. [ Comments: 7 ]

Before Alyson Stoner was dancing with Missy Elliott at the VMAs, she was dancing with Ellen DeGeneres. How awwwdorable is the 10-year-old back in 2003?

---