[ # ] Chrissy Teigen is courting you
August 30th, 2019 under Chrissy Teigen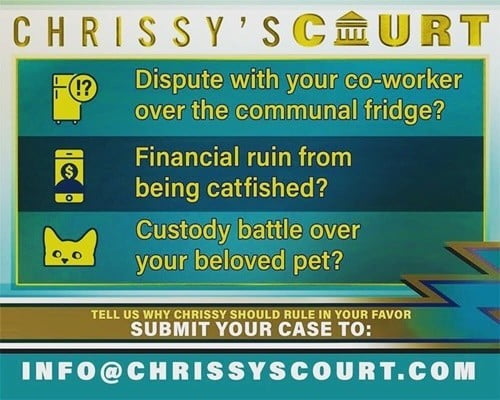 Chrissy Teigen is getting a court show and she wants you. If you, "Bought a bridesmaid dress for a wedding that never happened? Sh!tty roommate? Significant other watch a show without you? No claim is too small!!!! If it's Petty, We want you!
Submit your cases to info@Chrissyscourt.com"
It sounds People's Court without that legal stuff getting in the way. Which sounds like it could be a lot of fun.
Do you have a case for her? I wonder if anyone will be like, there is a supermodel/host, who is married to a famous singer, who drives me crazy with all the annoying she says and does. Sorry, had to go there.

---