Lisa Marie Presley is writing a shocking book about Elvis and Jacko
July 31st, 2019 under Elvis Presley. [ Comments: 6 ]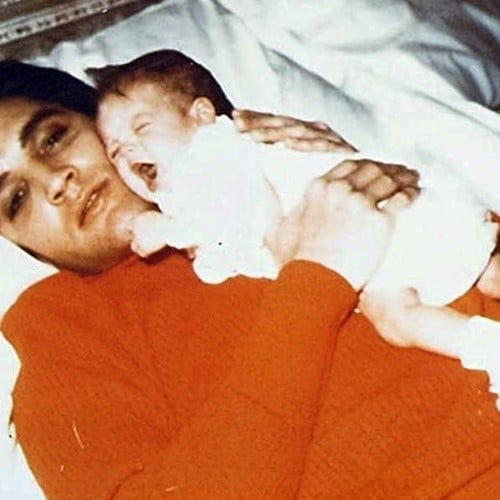 Lisa Marie Presely is the daughter of the King of Rock'n'Roll and the ex-wife of the King of Pop. Which means we already think her life is interesting without us not knowing everthing about her.
Well now, Page Six is reporting that she is writing a book about her life with Elvis Presley and Michael Jackson. A source told the column that we will get shocking details about Jacko and a new understanding of her ex.
How good is the upcoming autobiography? Gallery Books is paying her between $3-$4 million for her words. That is enough to make me want to read it, and I don't read.

---
BTWF: Andie MacDowell for Calvin Klein Jeans
July 30th, 2019 under Before They Were Famous. [ Comments: none ]

Before Andie MacDowell was a clothing designer on Jane By Design, she was promoting Calvin Klein Jeans. How beautiful was the 24-year-old in that 1983 commercial?

---
Taylor Swift would be a horrible waitress
July 30th, 2019 under Taylor Swift. [ Comments: none ]

Taylor Swift has been singing professionally since she was a teenager, so she never needed to work as a waitress to make money. Which turns out is a good thing.
I know that because Capital One hired her-er-er to do a commercial for their Savor Card. They decided to have her go undercover as a waitress and bartender. What did we learn? She sucks as someone who would work in the service industry. And reconfirms that she cannot do humor. Why do people think she can? She needs to stick to singing catchy songs about ex-boyfriends.

---
Guess who still brushes his teeth twice a day?
July 30th, 2019 under 80s, Guess who?, Lenny Kravitz. [ Comments: none ]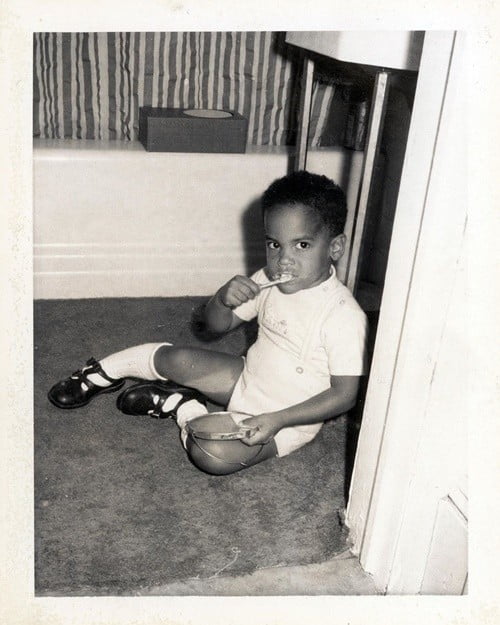 Want to see who that precious boy grew up to be, then click here!

---
Why is Jared Padalecki's head covered with maxi pads?
July 30th, 2019 under Supernatural. [ Comments: none ]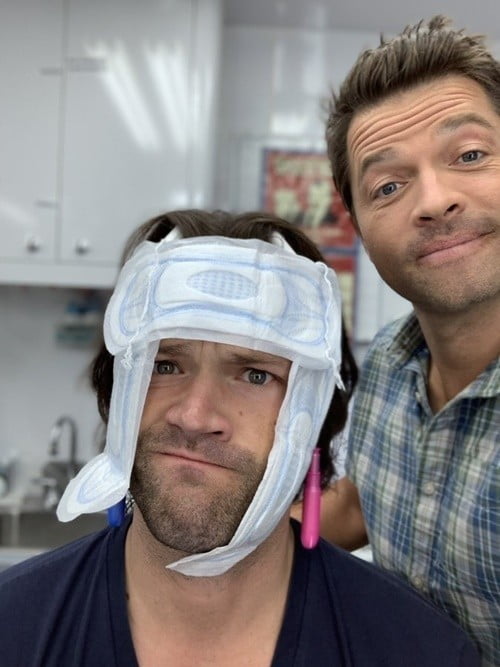 Jared Padalecki was seen wearing a hat (or ice hockey helmut) made out of maxi pads and tampons for earings. If you are like me, then you are wondering what demon is possessing the Supernatural star. Turns out an angel is too blame. Castiel, I mean Misha Collins, is the cause for his new look.
Why? Collins explained, "One of the Gish items this year is to make a bust of Jared Padelecki from maxi pads. I have to say, mine is by far the most realistic submission. Time to up your game, gishers. @jarpad"
I think Collins won the challenge for his charity's scavenger hunt. However, I think Padalecki lost. Hopefully, he also lost some money becuase Misha does a lot of good with Gish. Not only does he play an angel, he is one.
To see what Collins' challenge was for the other Winchester brother, Jensen Ackles, then click here!

---