What would King Kong do to the Statue of Liberty?
July 31st, 2019 under Steve Harvey. [ Comments: none ]

Steve Harvey asked the contestants on Family Feud, "Name something King Kong would be caught doing to the Statue of Liberty?" Since I have a dirty mind, it immediately went there. Sadly, it took them three tries before Tawanda told the host, "He gonna be humping it, Steve."
For some reason Harvey was shocked by the answer. Which I do not know why because it is the most obvious. Maybe it was the was she said it? Why did she say it before the men on her team. You would think that would have been their first guess?
Maybe they have never seen it. Now that I think about it, we are doing for a remake of the film that has already been done three times.

---
Supernatural goes to the clowns
July 31st, 2019 under Supernatural. [ Comments: none ]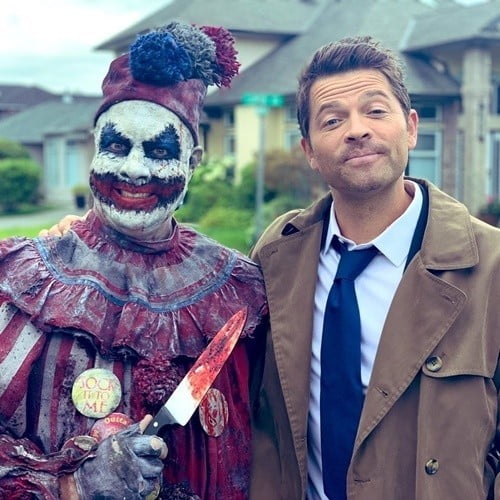 Misha Collins shared a photo from Supernatural's first episode from the final season and they are clowning around on the set. As with a clown. It is not the first time they have dealt with clowns, but it might be the last because as I said this the final season. Hopefully, they will go out with a bang and be as good as it was the first few seasons.
When it comes to the clown, he looks scarier than Pennywise. Which is why I am going to miss this show so much.
Supernatural returns to The CW on October 10th.

---
The Irishman might be the best Mafia film since The Godfather
July 31st, 2019 under Al Pacino, Martin Scorsese, Robert De Niro. [ Comments: none ]

Somehow I missed that Martin Scorsese is doing a film for Netflix and The Irishman stars Robert De Niro, Al Pacino, Joe Pesci and Harvey Keitel. If that cast with that director does not scream that it will dominate the Oscars in 2020, then nothing will.
What is this film about? It is an "epic saga of organized crime in post-war America told through the eyes of World War II veteran Frank Sheeran, a hustler and hitman who worked alongside some of the most notorious figures of the 20th century. Spanning decades, the film chronicles one of the greatest unsolved mysteries in American history, the disappearance of legendary union boss Jimmy Hoffa, and offers a monumental journey through the hidden corridors of organized crime: its inner workings, rivalries and connections to mainstream politics."
I don't normally like these type of films, but even I want to see it. Then again I have always been interested to find out what really happened to Hoffa. Maybe this film will solve it. With legends like the ones in this feature, they can do anything. Capiche?
The Irishman does not have a release date, but it will be playing in select theaters and streaming on Netflix this fall. I expect it to make a killing at the box office and be a hit on the service. See what I did there?

---
Guess who is shaking her a$$ets?
July 31st, 2019 under Guess who?. [ Comments: 2 ]

Want to see who is drop dead gorgeous, then click here!

---
Hot Links!
July 31st, 2019 under Hot Links!. [ Comments: none ]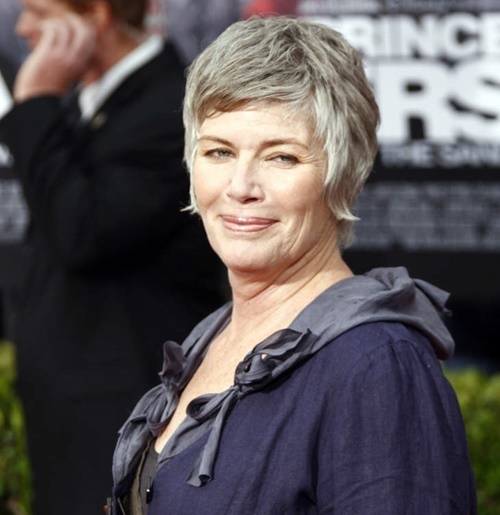 What did Kelly McGillis say about Top Gun: Maverick? – Dlisted
Remember Maggie Grace? – Go Fug Yourself
Did you miss The Bachelorette finale? – Vulture
There is going to be a Tom & Jerry movie – ScreenRant
Kristen Bell was nude in Veronica Mars – Drunken Stepfather
Can we talk about Robert Pattinson's mustache? – Celebitchy

---