Hot Links!
July 31st, 2019 under Hot Links!. [ Comments: none ]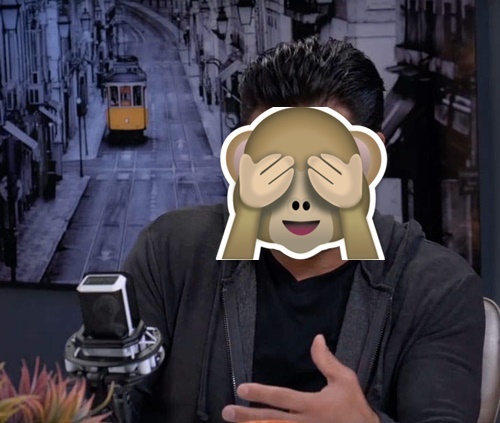 What happened to Mario Lopez's face? – Dlisted
Which FX show is ending? – ScreenRant
Idris Elba tries to explain Cats, fails! – Pajiba
Kristen Stewart is haunted by the past – Celebitchy
Kate Hudson's sexy exercises – Drunken Stepfather

---
How much has the cast of Modern Family changed since 2009?
July 31st, 2019 under Modern Family. [ Comments: none ]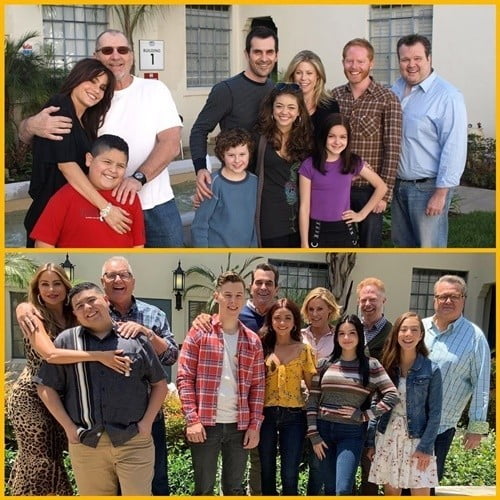 Back in 2009, EP Steve Levitan took a photo of the cast of his then brand new show, Modern Family, on their first day of filming their first season. Today, was their also their first day of filming but for their last season of the show and he took another group photo.
He showed how much Sofia Vergara, Rico Rodriquez, Ed O'Neill, Nolan Gould, Ty Burrell, Julie Bowen, Sarah Hyland, Ariel Winter, Jessie Tyler Ferguson and Eric Stonestreet have changed in 10 years. The kids got taller, the hair color got lighter and their`bodies got rounder. However, one thing has not changed and that is how much they love each other.
Which is why we are sad to see this sitcom go. However, they still have a whole season to air before they say goodbye. Therefore, mark your calendars because season 11 starts airing on ABC September 25th.

---
BTWF: Jaclyn Smith on The Partridge Family
July 31st, 2019 under Before They Were Famous. [ Comments: none ]

Before Jaclyn Smith was investigating people on Charlie's Angels, The Partridge Family was looking into her. How gorgeous was the 24-year-old in that 1970 episode?

---
Will Jane the Virgin get a happy ending?
July 31st, 2019 under Jane the Virgin. [ Comments: none ]

Tonight at 8p on The CW, Jane the Virgin ends its run with its 100th episode. What better way to say goodbye than with a wedding. Jane (Gina Rodriguez) and Rafael (Justin Baldoni) finally say I do. Just like their relationship, it will not be an easy road to the altar.
When the show started off, Jane the Virgin accidentally got inseminated with Raf's baby by his sister and that child eventually brought the two of them together even though they were with other people at the time. That was then and now they are loving parents to a sweet boy and his parents are finally getting married.
Now that Rose is dead, they are all getting their happy ending. But will Alba (Ivonne Coll), Xo (Andrea Navedo), Rogello (Jaime Camil) and Petra (Yael Grobglas) get theirs too? We will get a glimpse of their happily ever afters or life after the show.
Will Xo and Rogello move to NYC for his show This Is Mars? Will Petra find love again or is she committed to the hotel only? Remember folks, this is a telenovela and anything can happen. Spoiler alert, we do get a sweet reveal that will make you happy. You will know which one I am talking about when it happens.
This episode is the perfect ending for a show that proves Hollywood can still be original. I still remember when my friend told me she auditioned for a show where a virgin girl accidentally gets pregnant and decides to keep the baby. I thought that show will bever get picked up. It did and I loved every episode. Thank you for 100 hours of joy.

---
Is Jaclyn Smith really 73?
July 31st, 2019 under Are they really their age?. [ Comments: none ]

Jaclyn Smith did a photoshoot for an undisclosed spread and she looks absolutely amazing. How amazing? I cannot believe she is 73 years old. The actress looks just like she did when she was on Charlie's Angels in the late '70s. She still has those angelic legs. Don't you agree?

---