[ # ] Supernatural goes to the clowns
July 31st, 2019 under Supernatural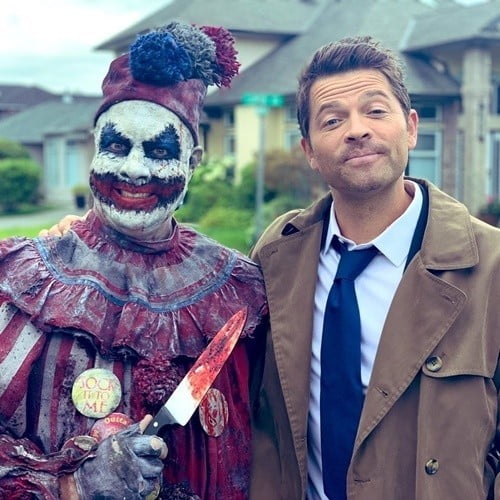 Misha Collins shared a photo from Supernatural's first episode from the final season and they are clowning around on the set. As with a clown. It is not the first time they have dealt with clowns, but it might be the last because as I said this the final season. Hopefully, they will go out with a bang and be as good as it was the first few seasons.
When it comes to the clown, he looks scarier than Pennywise. Which is why I am going to miss this show so much.
Supernatural returns to The CW on October 10th.

---