Hot Links!
March 31st, 2019 under Hot Links!. [ Comments: none ]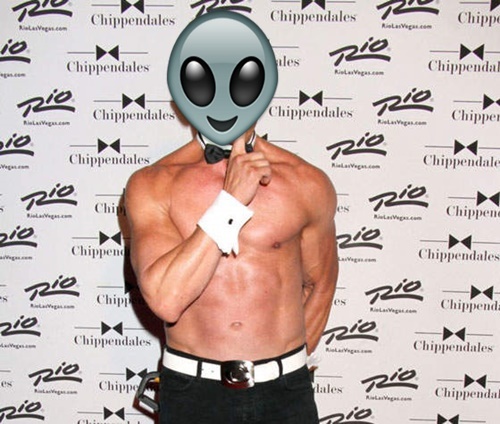 Guess who worked at Chippendale's? – Dlisted
The most seething reviews of Dumbo – ScreenRant
Can Gwyneth Paltrow's dress be any uglier? – Celebitchy
Jennifer Aniston wearing just a bra – Drunken Stepfather
Jennifer Aniston wearing a very low cut dress – The Nip Slip
Will Drew Barrymore and Adam Sandler do another movie? – Pajiba

---
How much more growing can Amy Schumer's belly do?
March 31st, 2019 under Amy Schumer. [ Comments: none ]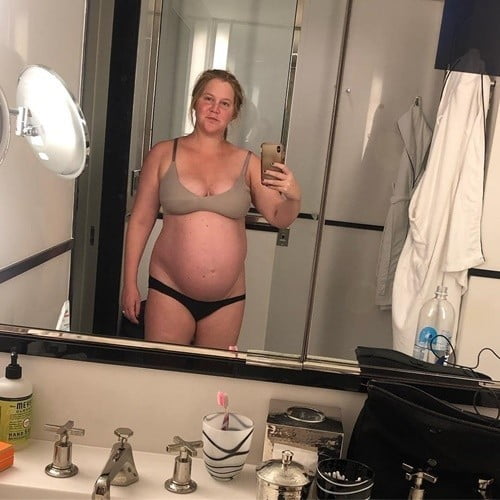 Doesn't it seem like Amy Schumer has been pregnant for years? Well looking at her now, I do not think it will be much for longer. She looks like she is finally ready to have that baby any minute now.
We also know this has not been the easiest pregnancy for her, so I bet she cannot wait to be a mom already. Even though she had a day where she finally was able to keep all of her food down.
BTW After Alanis Morissette posted a photo of herself very pregnant even though she had already given birth; my theory is when celebrities post photos like this, it is because they already had the baby or they are in labor like Jessica Simpson. Therefore, I expect to hear that she and Chris Fischer will be, if they are not already, parents any day now.

---
Enrique Iglesias' twins push him around
March 31st, 2019 under Enrique Iglesias. [ Comments: none ]

Enrique Iglesias' twins are 15 months old and they are learning how to walk. Which means they might not be old enough to learn how to drive. However, the proud pop bought them a car for when they are old enough. Since he cannot wait, he is driving the car around and having them push him around so they will learn how to walk faster. At this rate, they will be cruising around Miami Beach before they are toilet trained.

---
Harry Styles was in NSYNC?
March 30th, 2019 under Celeb Oops, Harry Styles, One Direction. [ Comments: none ]

Stevie Nicks was the first woman induced into the Rock and Roll Hall of Fame twice yesterday and she spoke with the press. They asked her why she chose to have Harry Styles introduct her and she said, "Well we met a long long time ago actually. And what I really loved about Harry is that when he decided to make a solo record from NSYNC…"
You could actually hear the needle scratch the record when she said that. As we all know, he was in One Direction and not NSYNC. However, in her defense, all the boy bands sound and look alike after your first favorite one. Thus, they truly are the same thing to her and probably most of the musicians that have been inducted into the farce.
That last word is a whole other story.

---
Rolling Stones postpone their North American dates cause of Mick Jagger
March 30th, 2019 under Rolling Stones. [ Comments: none ]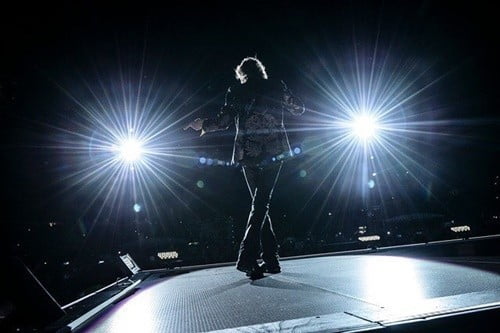 Mick Jagger announced today that The Rolling Stones are going to have to postpone their US and Canadian dates that were going to start next month.
We apologise for any inconvenience this causes those who have tickets to shows but wish to reassure fans to hold onto these existing tickets, as they will be valid for the rescheduled dates, which will be announced shortly.

Mick has been advised by doctors that he cannot go on tour at this time, as he needs medical treatment. The doctors have advised Mick that he is expected to make a complete recovery so that he can get back on stage as soon as possible.

"I'm so sorry to all our fans in America & Canada with tickets, I really hate letting you down like this. I'm devastated for having to postpone the tour but I will be working very hard to be back on the road as soon as I can. Once again, huge apologies to everyone." – Mick Jagger
The band did not say what is ailing Jagger, but let's hope he is better soon. The Stones are like roaches and they will never die. That and I have never seen them live and it is all about me.

---