The Rolling Stones want to know if you have moves like Jagger
January 20th, 2023 under Rolling Stones. [ Comments: none ]
The Rolling Stones are ready to start it up on TikTok, and they want to know if you can move like Mick Jagger.
If you can dance like Wednesday and MEGAN, then you can definitely do the Jagger. Which is a lot like the other two dances.

---
Mick Jagger finds out you can't always avoid what you don't want
June 13th, 2022 under Rolling Stones. [ Comments: none ]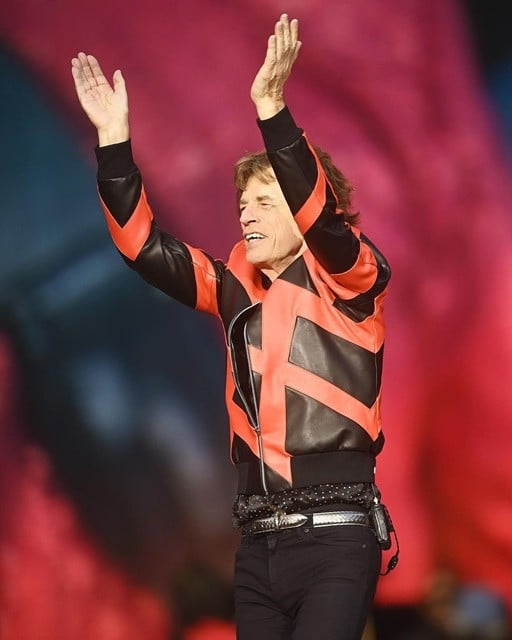 The Rolling Stones are forced to cancel their show tonight because their lead singer got the Jumping Jack Flash. Can we call COVID-19 that from now on?
"I'm so sorry that we've had to postpone the Amsterdam show with such short notice tonight," Mick Jagger wrote, "I have unfortunately just tested positive for COVID. We aim to reschedule the date ASAP and get back as soon as we can. Thank you all for your patience and understanding."
Hopefully, the 78-year-old will be better soon and dancing in the streets in no time.

---
The show will go on for The Rolling Stones
August 25th, 2021 under Rolling Stones. [ Comments: none ]
The Rolling Stones lost their founding member Charlie Watts yesterday at the age of 80.
They are slated to start their US tour on September 26th in Missouri. Therefore, it would not be surprising if they decided to postpone it so that they can continue to mourn their drummer's death.
However, The Sun is reporting that will start it up as planned. A music insider told the paper, "The band want to make the show a celebration of his life.
"He was like a brother to them but they know he would have hated the thought of them cancelling shows.
"Charlie had given them his blessing to tour without him following his operation so that they will honour his wishes."
Watts had already pulled out of the concerts, and he was replaced by a different drummer. So it is not like the band isn't prepared to play as one. But emotionally, that is another story.
Instead of painting the towns red, they will paint it black in his memory.

---
Do Alice Cooper and Ronnie Wood have something to tell us?
August 29th, 2019 under Alice Cooper, Do they have something to tell us?, Rolling Stones. [ Comments: none ]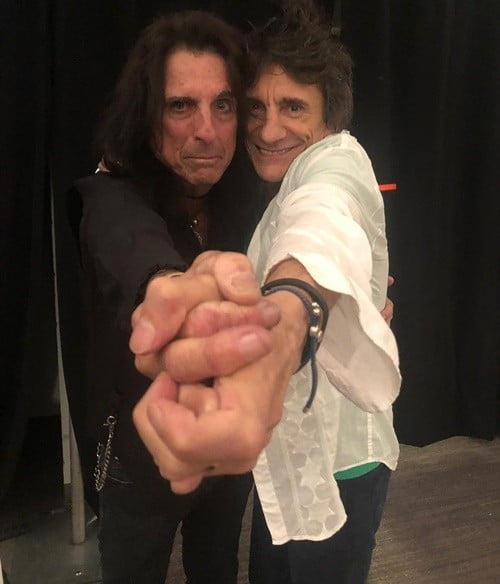 Alice Cooper and Rolling Stones' Ronnie Wood were photographed doing the Tango, so do the two rockers have something to tell us? It is not that School's Out for summer or that You Can't Always Get What You Want. Instead, it is two old friends catching up. Oh, the stories they can tell.

---
Is Peter Wolf The Rolling Stones new centerfold?
July 13th, 2019 under Peter Wolf, Rolling Stones. [ Comments: none ]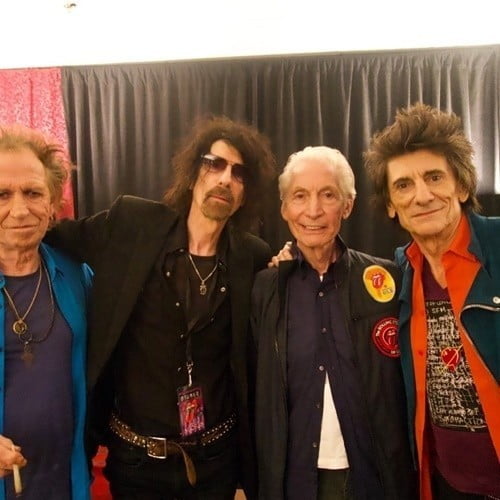 Peter Wolf was seen posing with three (Keith Richards, Charlie Watts and Ronnie Wood) out of the four Rolling Stones and you have to wonder if the singer is trying to take over for Mick Jagger if he finds himself Lights Out again?
You can't always get what you want, so for the voice of The J. Geils Band, this is a close second. I wonder how he would sound as their Jumping Jack Flash? What am I thinking no one can replace the man with the moves…like Jagger. Jagger himself.

---