[ # ] How much more growing can Amy Schumer's belly do?
March 31st, 2019 under Amy Schumer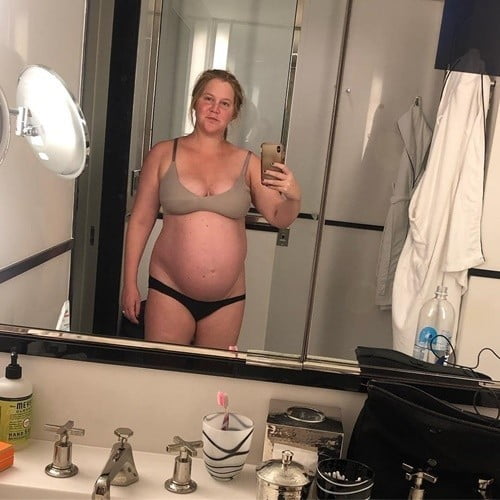 Doesn't it seem like Amy Schumer has been pregnant for years? Well looking at her now, I do not think it will be much for longer. She looks like she is finally ready to have that baby any minute now.
We also know this has not been the easiest pregnancy for her, so I bet she cannot wait to be a mom already. Even though she had a day where she finally was able to keep all of her food down.
BTW After Alanis Morissette posted a photo of herself very pregnant even though she had already given birth; my theory is when celebrities post photos like this, it is because they already had the baby or they are in labor like Jessica Simpson. Therefore, I expect to hear that she and Chris Fischer will be, if they are not already, parents any day now.

---