Lady Gaga almost dresses normal
May 31st, 2010 under Lady Gaga. [ Comments: 1 ]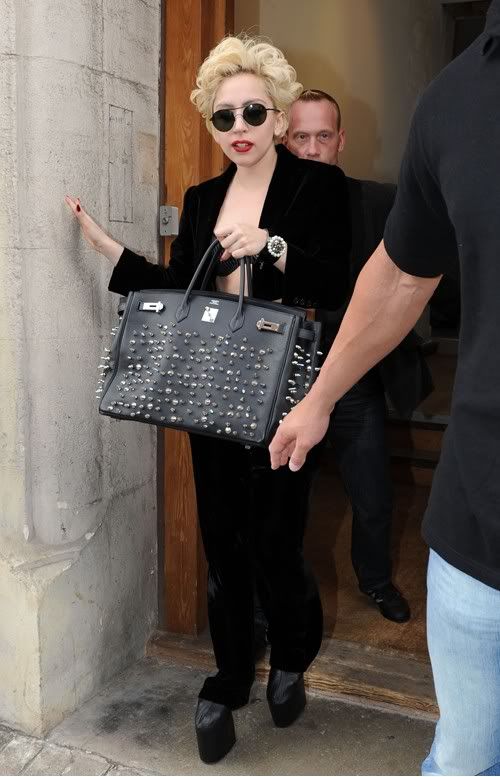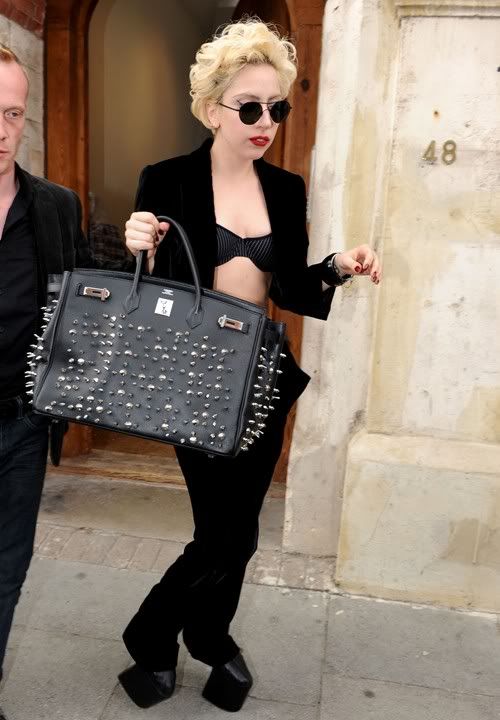 Bauer-Griffin Online
Lady Gaga shocked me when she went out in a classy black pants suit, only problem was she forgot wear a shirt and she wore those type shoes only she would wear. I wonder what she was dressing up for because I have never seen her cover up so much of her body like that before. She actually almost looks normal to me. Granted she looks like she is channeling Madonna in Vogue and for the Poker Face singer that is normal. What do you of her new look? Should she keep it for more than one day?

---
Megan Fox needs to button up
May 31st, 2010 under Megan Fox. [ Comments: 1 ]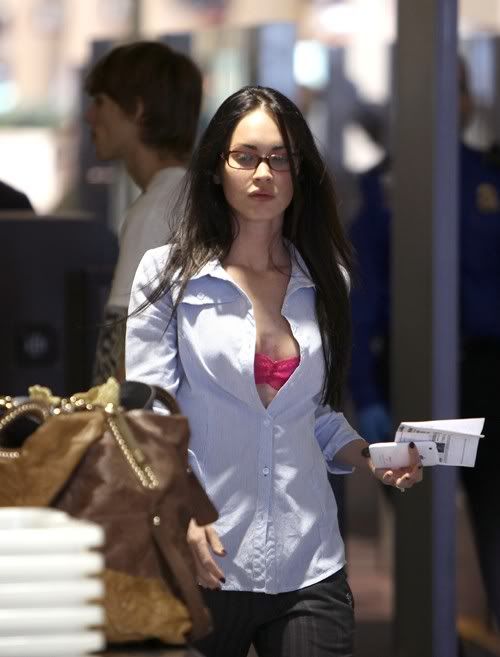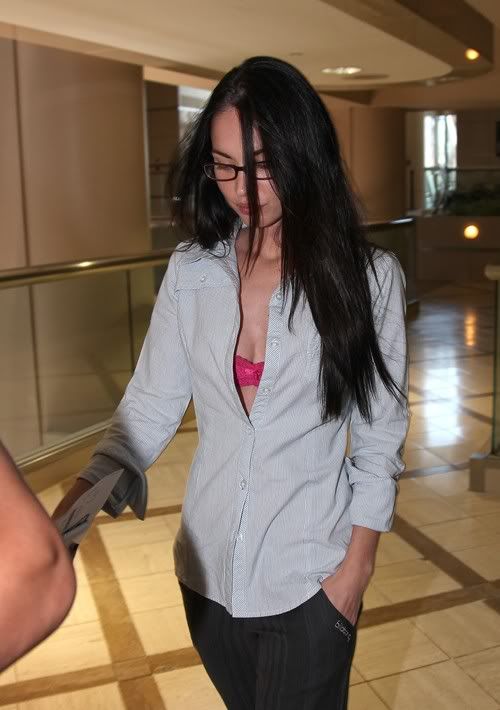 Bauer-Griffin Online
Megan Fox took off from LAX and looks like her shirt is about to take flight. The Jennifer's Body star left one too many buttons open as she walked through the airport revealing her hot pink bra. Everyone knows she has a great body, but showing it off at an airport is a desperate cry for attention. Seriously who shows off their underwear at an airport…red carpet yes, airport runway no.

---
Mayim Bialik and her boys!
May 31st, 2010 under 80s, Mayim Bialik. [ Comments: none ]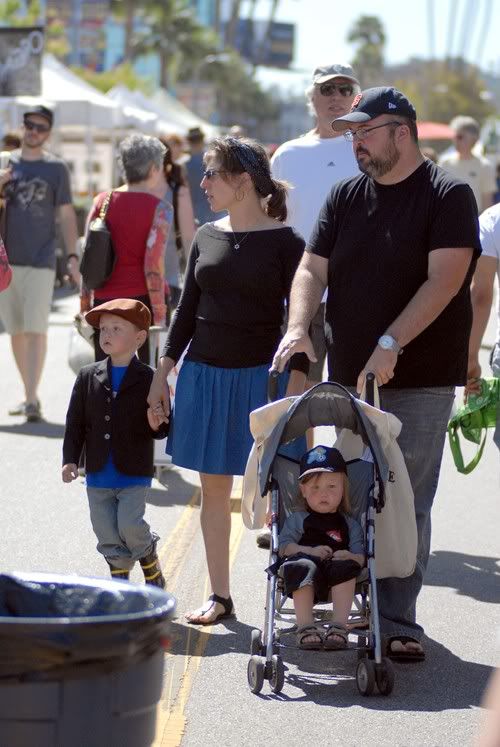 Pacific Coast News Online
Mayim Bialik's acting career is having a huge resurgence with guest star roles this season on The Secret Life of an American Teenager, Til Death and The Big Bang Theory. But that doesn't mean she is too busy to spend a lazy Sunday with the men in her life at the Farmer's Market. She enjoyed some time with her husband Michael Stone and their two boys Miles, 4 and Frederick, 21 months. How awwdorable are her little boys? Especially Miles in that get up! Talking about get ups, looks like she is channeling her Blossom days in that outfit!

---
Ben Kingsley wants to be Heidi Montag who wants to be Megan Fox
May 31st, 2010 under George Lopez, Talk Shows, VH1/MTV. [ Comments: none ]

So you know how Heidi Montag made an audition tape for Michael Bay to replace Megan Fox in Transformers 3? Well Sir Ben Kingsley made one of his own like Heidi's and shared it with George Lopez on Lopez Tonight. After watching his audition tape, I think he proves why he has an Oscar and she has…what does she have? Oh she has silicone boobs and that will get her parts in movies. You know the ones that go straight to DVD…if she is lucky.
BTW I love that she says she left her husband Spencer Pratt to further her acting career. Guess she waited to long because Rosie Huntington-Whiteley was cast in Transformers 3 instead of The Hills star that increased her hills.

---
Greg Laswell Just Wants to Have Fun!
May 31st, 2010 under Music. [ Comments: none ]

So I was watching My Sister's Keeper today and in it I heard Greg Laswell's version of Girls Just Want to Have Fun. The song left so much of an impression on me that I had to share it with you. You know on American Idol when the judges tell the contestants that they want them to change up the songs? I think this is exactly what they had in mind.
Seriously didn't he do an amazing job of making the song his own. I have heard Cyndi Lauper's Time After Time and True Colors reinterpreted, but I never heard any of her songs redone as well as this one. Hopefully this song will touch you as much as it touched me. This song sincerely blew me away and that is very rare these days.

---