[ # ] Mayim Bialik and her boys!
May 31st, 2010 under 80s, Mayim Bialik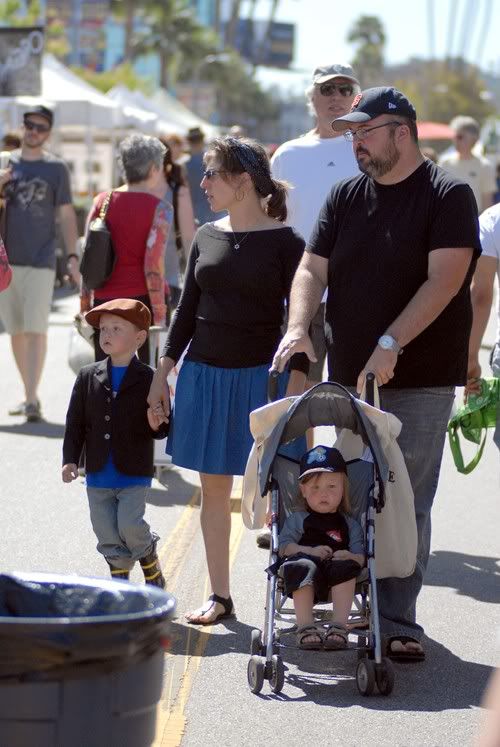 Pacific Coast News Online
Mayim Bialik's acting career is having a huge resurgence with guest star roles this season on The Secret Life of an American Teenager, Til Death and The Big Bang Theory. But that doesn't mean she is too busy to spend a lazy Sunday with the men in her life at the Farmer's Market. She enjoyed some time with her husband Michael Stone and their two boys Miles, 4 and Frederick, 21 months. How awwdorable are her little boys? Especially Miles in that get up! Talking about get ups, looks like she is channeling her Blossom days in that outfit!

---