[ # ] Who looks better bald: Sean Hayes or Eric McCormack?
November 8th, 2019 under Better than..., Sean Hayes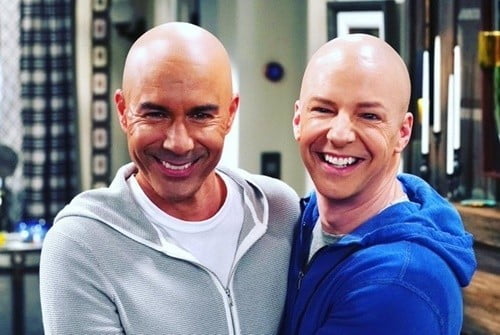 Yesterday on Will & Grace, Will (Eric McCormack) convinced Jack (Sean Hayes) to go bald because he said he was going to do the same. Therefore, at the end of the episode, we got to see both actors shiny chromes. Now that you have seen them without any hair, who do you think looks better? I say they both are hot as hell, although McCormack reminds me of the late sexy Telly Savalas.
Did they really go under the razor? Nope, they each spent two hours in the makeup chair to achieve that hairless style that took less than three minutes to remove.

---