[ # ] Matthew Perry looking good
November 8th, 2019 under Courteney Cox, Friends (cast), Matthew Perry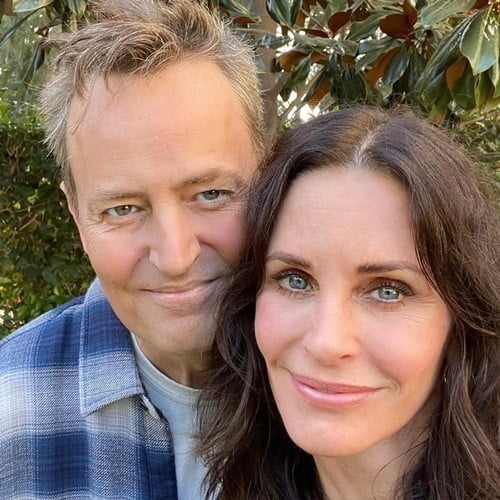 Courteney Cox hung out with her TV husband Matthew Perry and we got this sweet photo proving, to me, that Monica and Chandler would still be together today unlike Rachel and Ross.
Now, let's talk about how good Perry is looking these days after his very scary health scare over 4 years ago. Someone give him a talk show already because he is one of the naturally funniest people in Hollywood.
BTW all these shared photos from the cast of Friends getting together makes me think something is up. What? Only time will tell.

---
Read the Comments