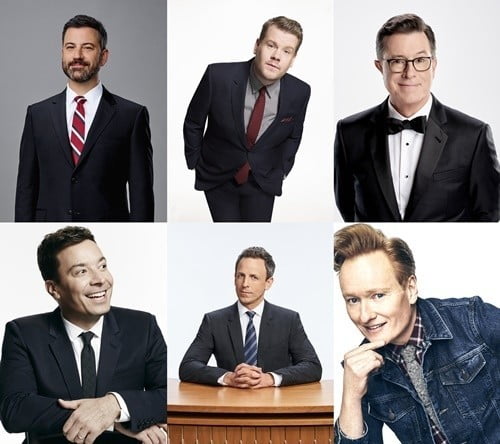 Sue Trowbridge, who runs the site Interbridge noticed something strange about the guest booking for the late night shows on August 8th. Since she has been listing which people are going to be on what talk shows since 1994, she would know if something is out of the ordinary.
What did she notice? She saw that Conan, Jimmy Kimmel Live, The Tonight Show with Jimmy Fallon, Late Night with Seth Meyers and The Late Show with Stephen Colbert all have a "Special Guest TBA." Who this guest is, we have no idea since they are to be announced.
Here are some of my theories. My first thought is Beyonce is going to release an album on the 9th and she is going to make the announcement on their shows. Or maybe one of the studios is releasing a secret movie next Friday? Could Oprah Winfrey or Michelle Obama be announcing that they are running for President of the United States? What about a bunch of celebrities announcing a telethon to raise money for something? Avengers: Endgame is coming out on home video the 13th, what if a cast member appears on each show with a special announcement.
Here is another interesting question, how will they handle it? Will they each get an exclusive with said guest? They all tape and air at different times. Would they all set a certain time so they could all interview them at the same time in a group interview? Will the guest give all of them a pre-taped statement? Will they each interview the person individually? Since Conan airs first, we will have to wait until T0ursday at 11p to find out.
Who do you think the mystery guest is? It has to be someone HUGE and it is not television show related.
---