Jennifer Aniston gives Reese Witherspoon the silent treatment
November 13th, 2019 under Friends (cast), Reese Witherspoon/Ryan Phillippe. [ Comments:

none

]
https://www.instagram.com/p/B4xpd02A1vv/?igshid=1ra5jemv49cc4
Jennifer Aniston and Reese Witherspoon are starring in Apple TV's biggest series The Morning Show and their characters hate each other. Looks like that feeling is the same when the cameras are not rolling. At least in this video that Witherspoon shared. Then again if I were her Friends' older sister, I too would not talk to her. You know because this joke is so totally corny, but not corny enough for me not to post.
---
The one where we might get a Friends unscripted reunion special
November 12th, 2019 under Friends (cast). [ Comments:

none

]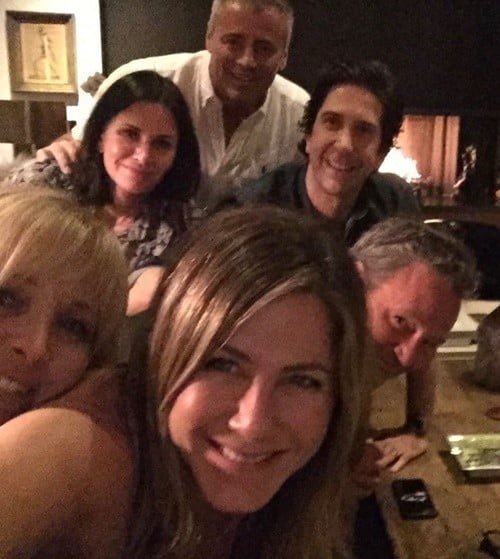 Jennifer Aniston has been teasing that there is something Friends related in the works with all six friends and now we know what it is. The Hollywood Reporter is reporting that they are in talks with the sitcom's creators to do an unscripted unscripted reunion for HBOMax.
Since this is not even a done deal, we don't know any more about this. However, if Netflix was willing to throw Warner Bros $100 million to keep the series on the streaming site for the year, WB should be willing to pay them what they want for the one-night-only event.
Would you watch?
---
Matthew Perry looking good
November 8th, 2019 under Courteney Cox, Friends (cast), Matthew Perry. [ Comments:

2

]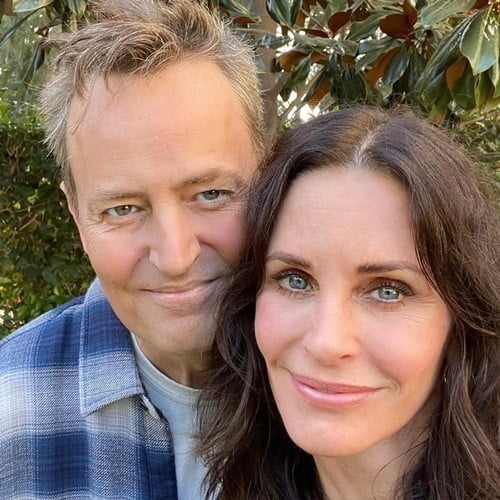 Courteney Cox hung out with her TV husband Matthew Perry and we got this sweet photo proving, to me, that Monica and Chandler would still be together today unlike Rachel and Ross.
Now, let's talk about how good Perry is looking these days after his very scary health scare over 4 years ago. Someone give him a talk show already because he is one of the naturally funniest people in Hollywood.
BTW all these shared photos from the cast of Friends getting together makes me think something is up. What? Only time will tell.
---
Do Jennifer Aniston and Ellen DeGeneres have something to tell us?
October 28th, 2019 under Do they have something to tell us?, Ellen DeGeneres, Friends (cast). [ Comments:

none

]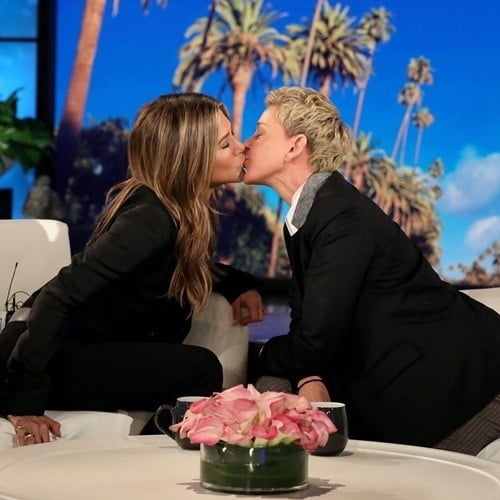 Both Jennifer Aniston and Ellen DeGeneres posted photos of themselves sharing a kiss on the lips, so do they have something to tell us? Yes, they do but not that. They just wanted to let us know that the friend is on the talk show today.
Want to see what got them to lock lips like that, then click here!
---
Did Jennifer Aniston just break the internet?
October 15th, 2019 under Friends (cast). [ Comments:

5

]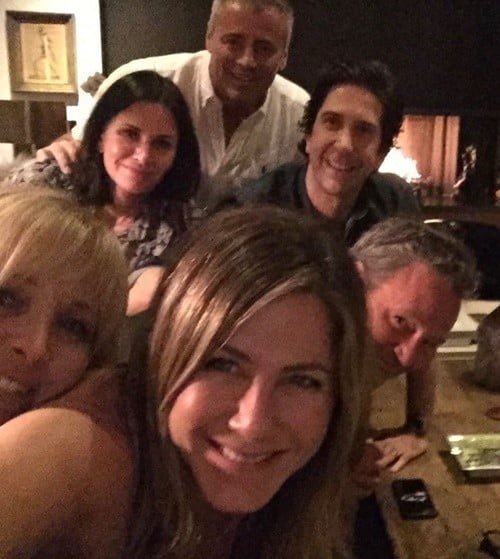 Jennifer Aniston joining Instagram is a huge deal, but not break the internet huge. What is that huge is that she posted a photo with all six Friends in one place at the same time. For the first time since the beloved sitcom ended in 2004, we are seeing Aniston, Lisa Kudrow, Courteney Cox, Matthew Perry, Matt Le Blanc and David Schwimmer in one photo.
For 15 years, we have wanted a reunion and we finally got one. While they look a little older, they all still look fabulous. Maybe since they were all together again on one location, they might be willing to give us that television reunion we all really really want.
When it comes to Jen putting Kim Kardashian in the internet's history place. In less than two hours of posting the photo, it has already been liked by over 823,000 people including her ex-husband Justin Theroux. She did it without any warning. No one knew she was going to join the social media site. No fanfare, just one little photo that almost all of the World (see how much Netflix paid to keep it on their streaming site) has been waiting for. Maybe it will help to bring World Peace?
Top that the Kardashians, Taylor Swift and Selena Gomez. You can't unless all y'all posed nude together.
---