Elle Fanning boycotted Friends because of her sister
April 17th, 2019 under Dakota and Elle Fanning, Friends (cast), James Corden, Rob Lowe. [ Comments:

none

]

Back when Elle Fanning was just a toddler she auditioned to be on Friends and play one of Phoebe's triplets. Since you do not remember her on the show, then you know she did not get the part. Even though she could barely talk, she was very devastated about it.
A few years later when she was about 5, her sister, Dakota, landed a part on the show. When that episode came on, she told James Corden on The Late Late Show that she boycotted it. There was no way she was going to watch her sister on her dream show. I wonder if that still happens in the Fanning household?
Talking about missed opportunities, Rob Lowe, who was also on the CBS talk show last night, says his wife is more devastated that he turned Grey's Anatomy to star in Dr. Vegas, a show that filmed a whole 10 episodes. Would he make the same choice all over again? Yes, he would. Not to be the lead in that dud, but had he said yes, then he never would have done Parks & Recreation. Also had he taken the role, Dempsey would not have gone from nerd to McDreamy thanks to the medical soap opera.
---
Courteney Cox and Lisa Kudrow are still friends
April 14th, 2019 under Friends (cast). [ Comments:

none

]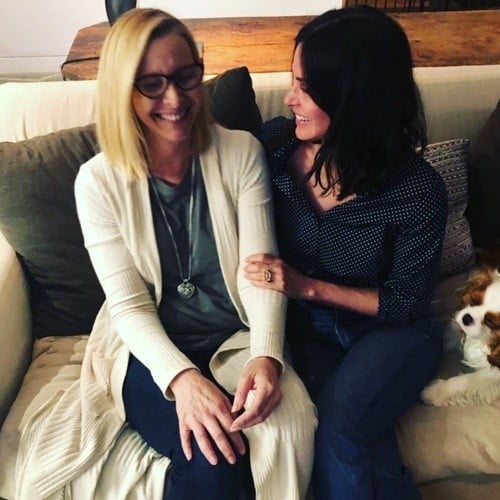 It has been 15 years since Friends ended, but Courteney Cox and Lisa Kudrow are just as close now as they were then. The two actresses hung out yesterday and we got a glance of what Phoebe and Monica would like in 2019. Too bad they won't do a revival because it looks like it would be just as good from this photo.
---
Matt LeBlanc reveals three things about the monkey from Friends
March 14th, 2019 under Friends (cast), Jimmy Kimmel. [ Comments:

none

]

Matt LeBlanc was on Jimmy Kimmel Live yesterday and the ABC host wanted to know if he is still friends with the monkey from Friends.
That is when Joey said he liked the monkey, but his co-star David Schwimmer not so much. Every time Ross had to work with Marcel, he was like "Again with the monkey?"
Talking about Marcel, did you know that Marcel was really a Katie? That is right, the monkey on Ross' back was really a girl.
Then LeBlanc shared a behind-the-scenes moment about Katie. One day when they were filming, she did what capuchin monkeys do, climbed up the lights on the soundstage to the ceiling and got lost. Therefore, all of these stagehands were trying to lure her down with mealworms. After a half hour, she finally came down and the continued filming.
NBC made a huge mistake by giving LeBlanc the Friends spinoff, as we know. They should have given it to Marcel/Katie. If they did, we would still be talking about how off the rafters it is.
---
BTWF: Matt LeBlanc in Alanis Morissette's Walk Away
February 13th, 2019 under Alanis Morissette, Before They Were Famous, Friends (cast), James Corden. [ Comments:

none

]

Before Alanis Morissette was singing about Dave Coulier, she was singing to Matt LeBlanc in her music video for Walk Away. How cute was the 24-year-old in that 1991 music video?
Want to hear LeBlanc talk about her experience with Alanis, then click here!
---
BTWF: Courteney Cox on The Last Word
February 11th, 2019 under Before They Were Famous, Friends (cast). [ Comments:

none

]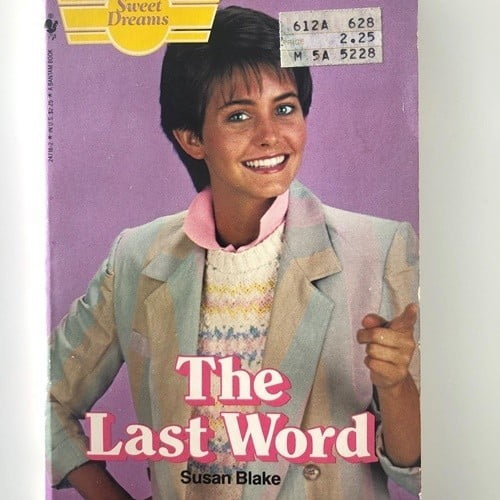 Before Courteney Cox was on the covers of magazines all over the World, she was on the cover the Susan Blake's book The Last Word. How cute was the 20-year-old posing on the cover for that 1985 paperback novel?
---