Did Jennifer Aniston just break the internet?
October 15th, 2019 under Friends (cast). [ Comments:

5

]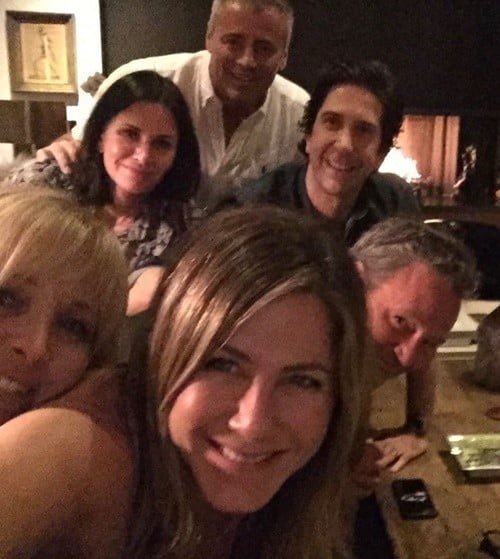 Jennifer Aniston joining Instagram is a huge deal, but not break the internet huge. What is that huge is that she posted a photo with all six Friends in one place at the same time. For the first time since the beloved sitcom ended in 2004, we are seeing Aniston, Lisa Kudrow, Courteney Cox, Matthew Perry, Matt Le Blanc and David Schwimmer in one photo.
For 15 years, we have wanted a reunion and we finally got one. While they look a little older, they all still look fabulous. Maybe since they were all together again on one location, they might be willing to give us that television reunion we all really really want.
When it comes to Jen putting Kim Kardashian in the internet's history place. In less than two hours of posting the photo, it has already been liked by over 823,000 people including her ex-husband Justin Theroux. She did it without any warning. No one knew she was going to join the social media site. No fanfare, just one little photo that almost all of the World (see how much Netflix paid to keep it on their streaming site) has been waiting for. Maybe it will help to bring World Peace?
Top that the Kardashians, Taylor Swift and Selena Gomez. You can't unless all y'all posed nude together.
---
Jennifer Aniston thought she was too good for Saturday Night Live
October 8th, 2019 under Friends (cast), Howard Stern, Saturday Night Live. [ Comments:

none

]

Before Jennifer Aniston was Friends with five other people in NYC, Lorne Michaels wanted her to be friends with people from Saturday Night Live. Even though she was a struggling actress, who was in many cancelled shows, she thought she was too good to work on show with her friends Adam Sandler and David Spade.
She told Howard Stern on his radio show yesterday that she was thrown when Michaels asked to meet with her. She sees herself as a serious actress and not a comedian.
Not only that, she did not think it was the right enviorment for her. She felt that it was a boys club and told Michaels that the women needed to be treated better there.
Needless to say after that, she did not get the job and went on to do Friends. And since then she has played Rachel Green in every role that she has played.
BTW was I the only getting a major bitch vibe from her. Like I am this great actress and SNL is beneath me? It wasn't beneath Robert Downey Jr, Julia Louis-Dreyfus, Billy Crystal and many many others.
I get that careerwise it worked out for her, but SNL was still hot back in the early '90s. She should be a little more respectful because look at how many people got their start on the show and are still doing well.
---
Courteney Cox and Jennifer Aniston make room for Matt LeBlanc
October 7th, 2019 under Friends (cast). [ Comments:

1

]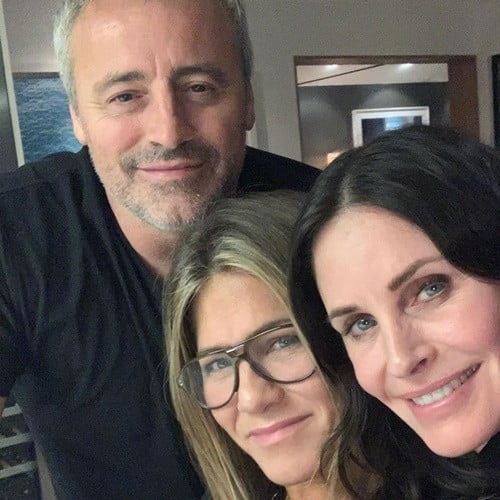 Whenever you see cast members from Friends getting together, it is always the girls. However this weekend Courteney Cox and Jennifer Aniston changed it up. Out is Lisa Kudrow and in is Matt LeBlanc. Looking the Friends we know them to be,
Maybe we are getting closer to that reunion they deny will ever happen? Eventually, they are going to do it. Whether they want to admit it or not.
---
Romy and Michelle's real life reunion!
September 26th, 2019 under Friends (cast), Reunions. [ Comments:

none

]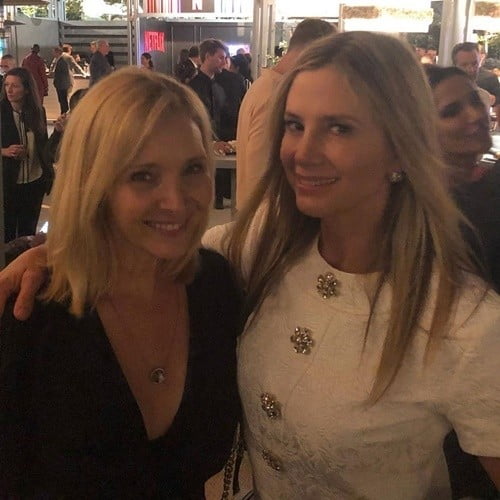 Back in 1997, we all fell in live with Romy and Michelle when they went to their High School Reunion. Now, 22 years later, Lisa Kudrow and Mira Sorvino had their own reunion at a party.
Which makes you wonder if they are talking about doing a reunion movie for the 25th anniversary. Which would technically be their 35th high school reunion. Which makes me feel really old. However, I still want it. Do you want to see the inventors of Post-Its doing another film together?
---
The Jonas Brothers are suckers for Friends
September 22nd, 2019 under Friends (cast), Jonas Brothers. [ Comments:

none

]

Today is Friends' 25th anniversary. To celebrate the milestone, the Jonas Brothers took scenes from their Sucker music video and put it to the sitcom's theme song. It is scary how perfectly the 6 of them were like the original 6 when they danced to The Rembrandts' I'll Be There For You. Priyanka is so a Rachel.
---