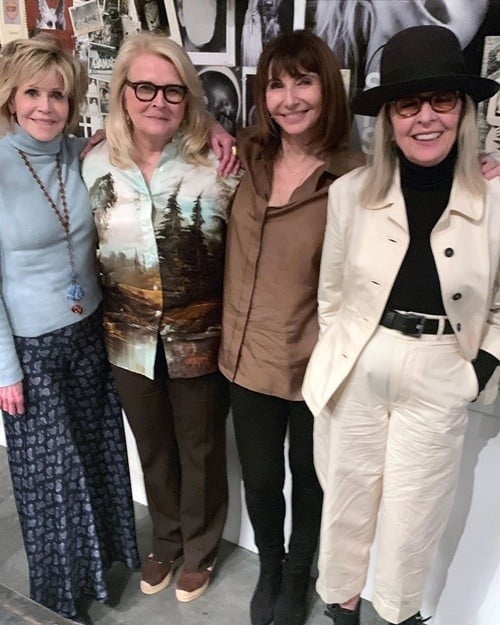 Sometimes when actors makes a movie, they become friends for life. That is exactly what happened to Mary Steenburgen, Jane Fonda, Candice Bergen and Diane Keaton when they made Book Club.
The four women have continued their friendship even off camera and met a few times since the enjoyable 2018 film came out. In fact, they even got together at Keaton's house this weekend. Andy Cohen, like me, loves seeing the ladies together, so today he asked Mrs. Ted Danson about their dinner date on his radio show. That is when she revealed they are doing a sequel to their feature.
While that is great news for fans of the movie, I would rather see it be a series. I think it would be better if they took up a new book every week for like 10 of them. Wouldn't it be fun to see how the Twilight series would inspire them? Maybe even be a little naughty and read The Art of the Deal. I don't think the actresses would allow that. However, they could have fun with Kardashian Konfidential.
No word, which of the men will be back, but I have a feeling we will be seeing them again. Which makes me so very happy. If you have not seen Book Club, you should definitely watch it. It is just a sweet movie about friends being there for you whenever you need them.
To hear what Steenburgen told Cohen on his radio show today, then

---