[ # ] Jussie Smollett indicted on 16 felony counts by a grand jury
March 8th, 2019 under Jussie Smollett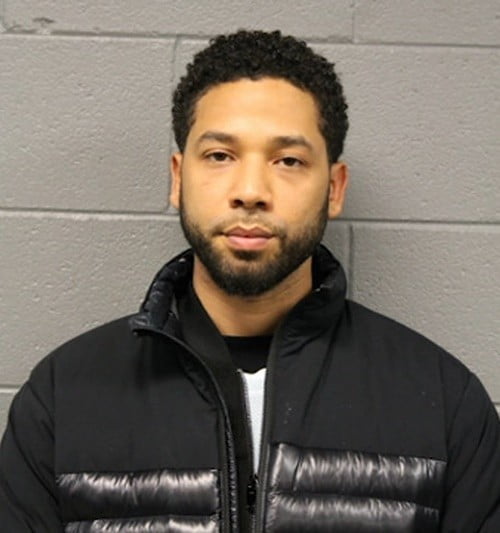 On January 29th, Jussie Smollett said he was attacked by two men who hurled homophobic and racial slurs at him. Then a few weeks later two men were taken in for questioning because they were seen near the scene of the crime. Within days, we found out that they knew the Empire star and they claimed the actor paid them to make it look like they attacked him. Police believed them and Smollett was charged with falsifying a police report.
Today, the grand jury returned their decision and the actor was indicted on 16 felony counts of disorderly conduct for filing a false police report. According to WLS, each count can carry a possible sentence of probation to four years, but they are expecting him to take a plea deal. If he does, then there is a possibility he can avoid jail time.
Smollett has continued to claim he is innocent, so it will be interesting to see if he takes the plea. He has already been written out the last two of Empire episodes this season. No word, if he will be written off of the show permanently.

---