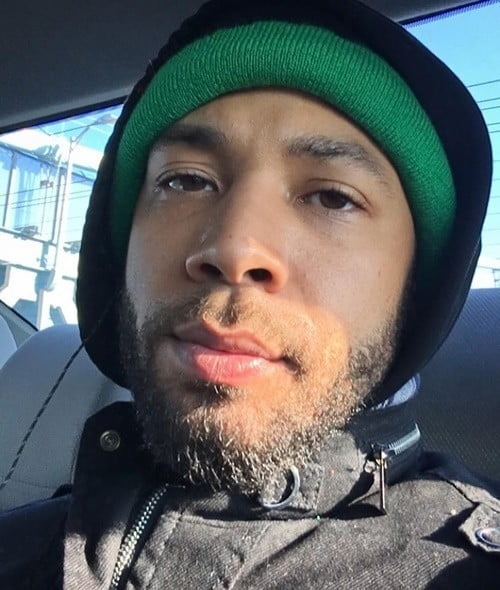 On January 29th, we were shocked when we heard that Jussie Smollett was attacked in a possible hate crime involving homophobic and racial slurs. After a few weeks, it looked like his 2 attackers were never going to be found. Then there was a big break on Valentine's Day. Police announced that were question two African-American men for the crime. Then the next day, there reports that the Empire star hired them to attack him. He denied the rumors.
Today, Chicago PO's PIO Anthony Gugliemi gave us an update. He wrote, "Case Update: Jussie Smollett is now officially classified as a suspect in a criminal investigation by #ChicagoPolice for filing a false police report (Class 4 felony). Detectives are currently presenting evidence before a Cook County Grand Jury." He followed it up 3 hours later with, "Felony criminal charges have been approved by @CookCountySAO against Jussie Smollett for Disorderly Conduct / Filing a False Police Report. Detectives will make contact with his legal team to negotiate a reasonable surrender for his arrest." According to WLS, is due in court tomorrow at 1:30p CST.
His lawyers, Todd Pugh and Victor Henderson, released this statement, "Like any other citizen, Mr. Smollett enjoys the presumption of innocence, particularly when there has been an investigation like this one where information, both true and false, has been repeatedly leaked. Given these circumstances, we intend to conduct a thorough investigation and to mount an aggressive defense."
It will be interesting to see if he will show up to court. I am sure he will. I think if he does not, then it will say a lot about him and tell police all they need to know.
Although, there were reports that he was expected to possibly film scenes for the second to last episode of this season of Empire tomorrow. It was also said that his role in that episode was already cut down. No word, if it will be eliminated completely now. Earlier today, 20th Century Fox said, "Jussie Smollett continues to be a consummate professional on set and as we have previously stated, he is not being written out of the show." That was released before the charges were announced. No word since.
Tomorrow will be interesting day in so many ways for him and us.

---