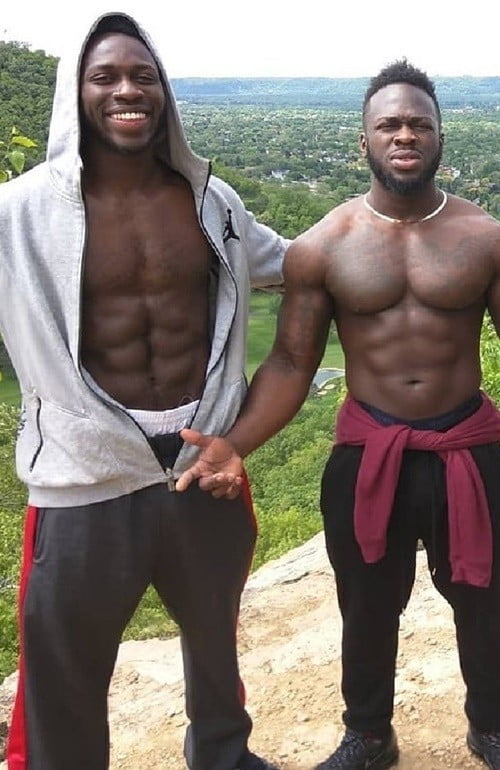 Yesterday, Chicago Police announced that they were questioning to two men who they believed were in the area during the attack on Jussie Smollett. Today, TMZ is reporting that those two men, Olabinjo and Abimbola Osundairo, were arrested as "potential suspects" of the attack on the Empire star.
While the two Nigerian brothers were in custody, police searched their home and removed several items they thought could be evidence.
Both men were extras on the set of the Fox show and have ties to the actor. At this time we do not know why they attacked him. There were reports yesterday saying the incident was staged and a hoax because Smollett was being written off of the drama, but police said that information was "unconfirmed" and they have "have no evidence to support" it. Fox denied that Smollett was being written off of the show.
UPDATE: Chicago PD PIO Anthony Gugliemi Tweeted, "Case Update: Due to new evidence as a result of today's interrogations, the individuals questioned by police in the Empire case have now been released without charging and detectives have additional investigative work to complete." No other information is available at this time.

---