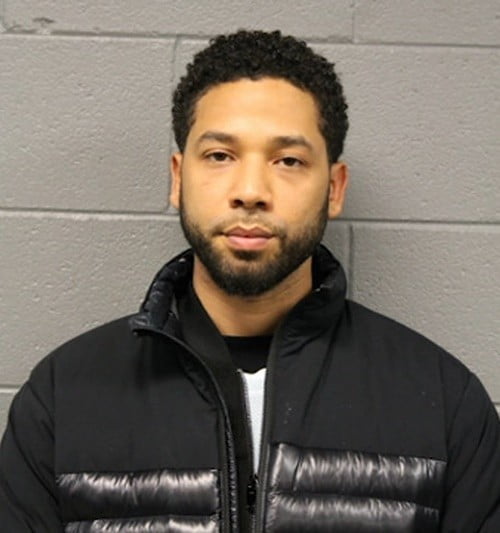 A day after Jussie Smollett turned himself in to police after being charged with falsifying a police report, Fox announced that he will not be in the last 2 episodes of Empire for season 5.
The show's executive producers Lee Daniels, Danny Strong, Brett Mahoney, Brian Grazer, Sanaa Hamri, Francie Calfo and Dennis Hammer released this statement about their decision, "The events of the past few weeks have been incredibly emotional for all of us. Jussie has been an important member of our EMPIRE family for the past five years and we care about him deeply. While these allegations are very disturbing, we are placing our trust in the legal system as the process plays out. We are also aware of the effects of this process on the cast and crew members who work on our show and to avoid further disruption on set, we have decided to remove the role of 'Jamal' from the final two episodes of the season."
Why just the last two episodes? The other 16 have already been filmed. How they will handle in his character in the 7 episodes that have not aired but have been shot, we do not know yet. With production almost wrapped, it will be very expensive to edit him out and reshoot scenes to fill time. Although, it might be a smart move on their part.
Empire will be back on Fox with new episodes on March 13th, so technically they can do it. But, it is a lot of expensive work.
Where is a broom when Cookie really needs it?
The ironic thing is that the reported motive for the attack was because he was "dissatisfied with his salary." Now, he will not be getting one at all.

---