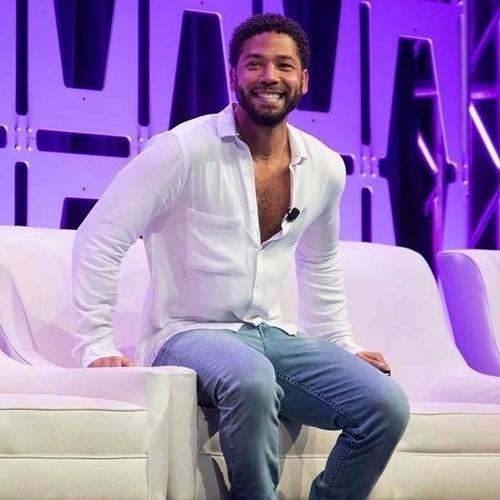 On January 29th, Jussie Smollett said he was attacked by two white men who said homophobic and racial things at him. Then on Valentine's Day, 2 African men were taken in for questioning about the attack. The very next day, they were released because of new evidence that they told the cops.
According to CBS Chicago, the brothers claim that the actor, who they know, paid them $3,500 upfront and he was going to pay them an additional $500 when they returned from Nigeria. They were taken in by the cops before he had a chance to pay them.
The station also says that they rehearsed the attack the days leading up to it, and bought the rope and a red hat at different stores in the area.
The Empire star's lawyer released this statement, "As a victim of a hate crime who has cooperated with the police investigation, Jussie Smollett is angered and devastated by recent reports that the perpetrators are individuals he is familiar with. He has now been further victimized by claims attributed to these alleged perpetrators that Jussie played a role in his own attack. Nothing is further from the truth and anyone claiming otherwise is lying.
"One of these purported suspects was Jussie's personal trainer who he hired to ready him physically for a music video. It is impossible to believe that this person could have played a role in the crime against Jussie or would falsely claim Jussie's complicity."
Meanwhile, Chicago PD's PIO Anthony Gugliemi tweeted, "Case Update: Due to new evidence as a result of today's interrogations, the individuals questioned by police in the Empire case have now been released without charging and detectives have additional investigative work to complete."
The big question is if he paid them, why did he do it? How would this help him? Some reports say he was going to be written off of Empire, but Fox denied that.
If he did orchestrate the attack, then you would think that Fox will have to kill his character off as soon as possible.
Talking about Fox, Brian Dunkleman had the best tweet on the matter. He wrote, "I should've pulled a Smollett in 2002." With everything going on we need that laugh.

---