Dean Cain and Teri Hatcher soar to new heights!
June 20th, 2017 under Desperate Housewives, Reunions, Superman/Spider-Man, Teri Hatcher. [ Comments: none ]

Even though it has been 20 years and 6 days since Lois & Clark: The New Adventures of Superman aired its series finale that does not mean that the two leads stopped taking their friendship to new heights. Dean Cain and Teri Hatcher are in Sydney for a convention and decided to do the BridgeClimb Sydney, which opened a year after their show ended. While Lois was brave, Clark Kent said, "Teri was nails. I was terrified." Imagine what he was like when they harnessed him to pretend that he was flying on his superhero show? Probably as nervous as Brooke Shields was when she lost her virginity to him. Too soon?

When it comes to Hatcher and Cain, why doesn't someone do a revival of their show? I want to know what a middle aged Superman would be like. How interesting would that be?

---
Splish, Splash Teri Hatcher is taking a bath!
May 11th, 2017 under Desperate Housewives, Taking a bath, Teri Hatcher. [ Comments: none ]

There is nothing better than take a bath and Teri Hatcher showed us how much she loves to take one. She likes to nerd out and read the Faith Comic Book while she lets Calgon take her away. If that is what being a nerd looks like, then sign me up because it does not look half bad.

Talking about not looking half bad, can you believe she is 52? She's looking not bad for someone over 50, heck not even half bad for someone over 25!

---
Craig Ferguson makes fun of Teri Hacther and Steven Tyler with one joke!
September 5th, 2012 under Craig Ferguson, Teri Hatcher. [ Comments: none ]

Yesterday on The Late Late Show Craig Ferguson made fun of both Teri Hatcher and Steven Tyler in monologue. The CBS host has in the past used a picture of Angela Lansbury and said it was Paul McCartney and vice versa. Well now he using a picture of Steven Tyler and saying it is Teri Hacther. I feel bad, but I can't stop laughing because it is so true. I never realized how much the two look alike until now and now I won't be able to look at them the same way. And now I am trying to figure out who should be more insulted by that or is it even an insult?

BTW Craig Ferguson also remember his good friend Michael Clarke Duncan at the beginning of the show and I think it is the perfect way to honor him. Just when I started to cry, I found myself laughing so hard because the never-before-seen video showed a real side of MCD and it is a great way to remember him. Plus it will leave a smile on your face almost a big as his was. If you ware going to watch one video in memory of Michael Clarke Duncan, I highly suggest that it be this one.

---
Teri Hatcher and her mini-me
February 27th, 2012 under Desperate Housewives, Teri Hatcher. [ Comments: none ]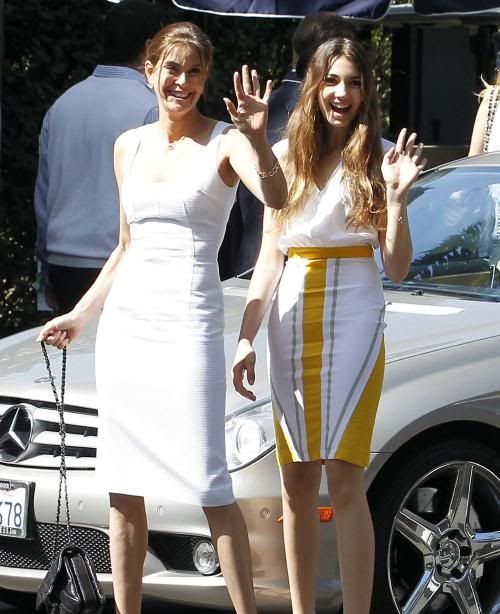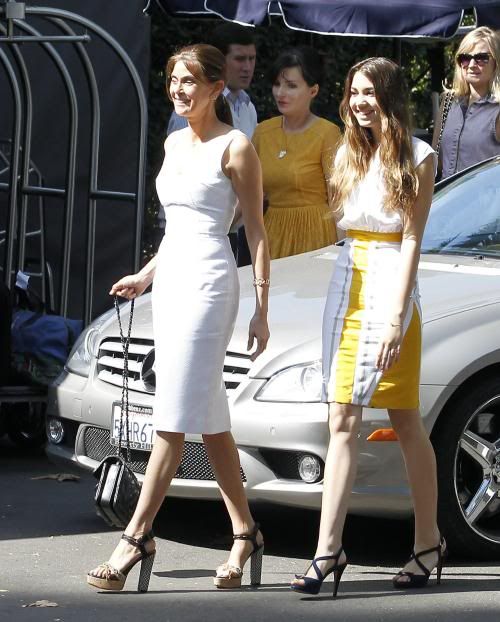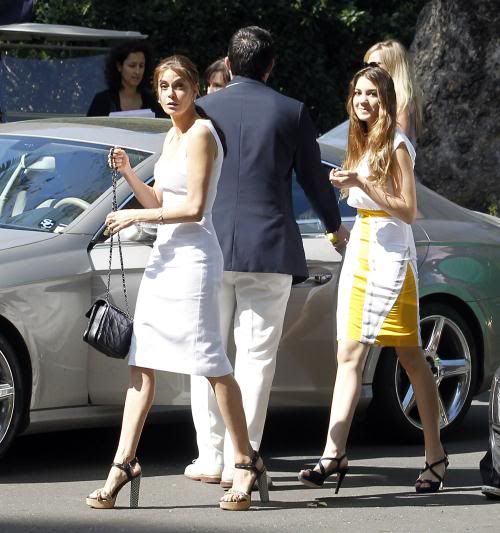 Fame Pictures
Teri Hatcher was seen with her daughter Emerson yesterday and I can't believe how much the teenager looks and moves like her mom. It is like she is her clone. Too cute.

---
Teri Hatcher lightens up
February 27th, 2011 under Desperate Housewives, Teri Hatcher. [ Comments: none ]

WireImage
Teri Hatcher came out to the GBK's Oscars Globes Gift Lounge and her normally dark brown locks were a lot lighter. The blonde highlights really work for her, but then again so does every hair color.

---