Arroverse gets a familiar Clark Kent for the Crisis on Infinite Earths crossover
September 19th, 2019 under Superman/Spider-Man. [ Comments:

none

]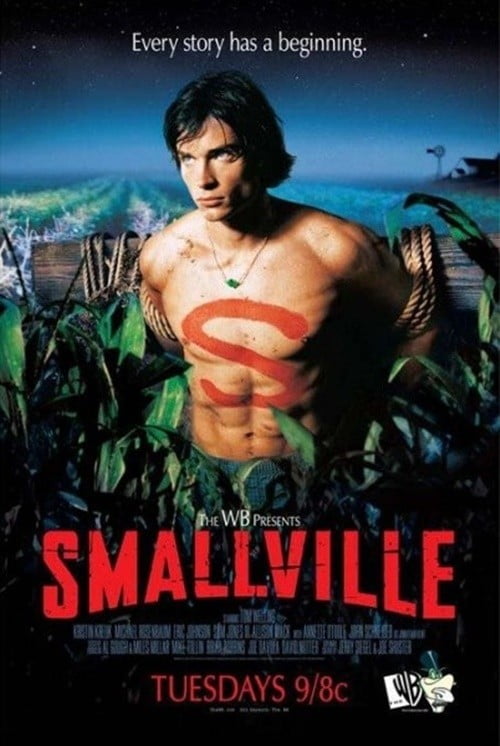 The CW is going back to their early days to get someone to play Clark Kent in Arrowverse's Crisis on Infinite Earths. They asked their old friend Tom Welling to reprise his role. He cannot play Superman because Tyler Hoechlin already has that part. However, they are not the only two people, who can say they played Superman, in the five-episode event that airs in December. Brandon Routh, who is on DC's Legend's of Tomorrow, is the only one who did the role on the big screen.
Executive Producer Marc Guggenheim said in a statement. "For eight years, Arrow has stood on the shoulders of Smallville." Then he added, "Simply put, there would be no Arrow, and no Arrowverse, without it. So when we first started talking about Crisis on Infinite Earths, our first, second and third priorities were getting Tom to reprise his iconic role as Clark Kent. To say that we're thrilled would be a Superman-sized understatement."
It is the first time Welling has reprised the role since Smallville ended in 2001.
The crossover event will take part in Arrow, The Flash, Supergirl, DC's Legends of Tomorrow and Batwoman along with an appearance from Black Lighting.

---
Jerry O'Connell slips into Superman's suit!
January 29th, 2019 under Jerry O'Connell/Rebecca Romijn, Superman/Spider-Man. [ Comments:

none

]

Jerry O'Connell is playing Clark Kent/Superman in Reign of Superman, and he wore the perfect outfit at the red carpet event for the movie's DVD release today. He merged the best of both worlds, Earth and Krypton, with his attire. A suit for this planet and fabric with the S logo all over it for the one he was born on. No word if it has the same powers as the real one, but we do know he looks snazzy in it.

BTW fun fact about the animated feature, it also stars his wife, Rebecca Romijn, as Lois Lane.

---
How has Jake Gyllenhaal never played Spider-Man?
December 6th, 2018 under Jake Gyllenhaal, Superman/Spider-Man. [ Comments:

none

]

In the last 16 years, several actors, who look like Jake Gyllenhall, have played Spider-Man, but none of them have been him. Did the boy in the bubble finally burst out of his web and get the part? Nope.
Instead, he revealed today that he will be playing Mysterio in Spider-Man: Far From Home. I guess that mystery is over. Yeah, that joke did not work.
Since he is the newest star on Instagram, what we will do next to make his page stand out from the crowd? Hopefully, he will do a Kim Kardashian and pose naked over and over and over again.

---
BTWF: Henry Cavill in Hellraiser: Hellworld
September 12th, 2018 under Before They Were Famous, Superman/Spider-Man. [ Comments:

none

]

Before Henry Cavill was Superman, I am not even sure if Superman could have saved him from Pinhead in Hellraiser: Hellworld. He looks the same now as he did when he was 21 in that 2005 movie.

---
Looks like Henry Cavill is no longer Superman
September 12th, 2018 under Superman/Spider-Man. [ Comments:

none

]

I think we can all agree that the DC Universe movies have not been that great recently. There are already rumors that Ben Affleck is out as Batman and now it appears to be that Henry Cavill has flown for the last time.
According to The Hollywood Reporter, Warner Bros was trying to get him to make a cameo on Shazam but were unsuccessful due to scheduling conflicts. As they were discussing that appearance, contract talks seemed to break down. Because of that, it appears that he is done as Superman.
Which is fine for the time being because they are focusing on DC Universe superheroes like Supergirl, The Flash, Aquaman, Wonder Woman and Shazam.
Personally, I want them to lighten things up. I am so sick of the dark movies, so dark you cannot see anything.

UPDATE: Henry Cavill posted the below video and wrote, "Today was exciting
#Superman." What that means, we need Lois Lane to write it up and explain it to us.

---