Is there a Desperate Housewives revival in the works?
January 14th, 2021 under Desperate Housewives. [ Comments: none ]

Back in 2012, Desperate Housewives ended its successful 8-year run. Now, 8 years later, there is a rumor that Hulu is reviving the nighttime soap.
Kathy Hilton Fans tweeted, "Our source inside @Hulu has confirmed that they are in the final stages of development for a 10 episode DESPERATE HOUSEWIVES REVIVAL! @HatchingChange @EvaLongoria @ReallyMarcia #FelicityHuffman are ALL set to return!!! Are you excited???"
Does that mean Teri Hatcher, Eva Longoria, Marcia Cross, and Felicity Huffman are ready to return to Wisteria Lane? According to Bree Van de Kamp, the news is "News to me!!"
However, now that this fake news is out there, maybe it will become real news. Do you want to see the girls together again?

---
Abby Lee Miller disses Felicity Huffman
October 25th, 2019 under Dance Moms, Desperate Housewives. [ Comments: none ]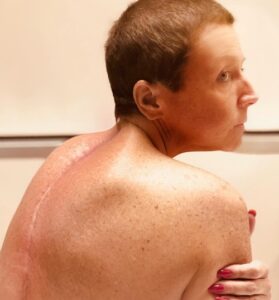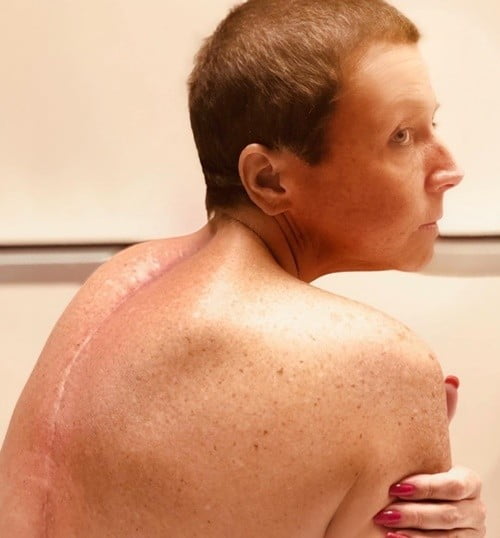 Abby Lee Miller was sentenced to a year in federal prison for bankruptcy fraud. When she was released from prison to a halfway house, she got sick. They found out she had an aggressive form of cancer. She required several surgeries on her back and chemotherapy. Now, she is cancer-free, but she is still not able to walk. This is her story.
Last month, Felicity Huffman was sentenced to two weeks in federal prison for paying to get her daughter more time to take her SATs. She was released today after serving less than two weeks. That news made the Dance Moms teacher angry. Therefore, she took social media and wrote, "Wow! 11 Days! Another woman got 3 weeks! Maybe I wouldn't be in a wheelchair with an 18" scar down my spine had my case been in California. Not maybe – for sure!!!"
There are a lot of differences between the two sentencings besides the crimes. The biggest being that Huffman pled guilty for her crime in Boston, not California. Maybe if Miller had pled guilty also, then she would not have been sentenced for that long. When it comes to her cancer, her sentencing has nothing to do with it.

---
Felicity Huffman sentenced to 14 whole days
September 13th, 2019 under Desperate Housewives. [ Comments: none ]

Ever since Felicity Huffman pleaded guilty for paying to get her daughter a better SAT score, we have wondered what her sentence would be for her part in the college admission scandal. Today, she found her fate with her husband William H. Macy nearby in the courtroom.
According to Reuters, U.S. District Judge Indira Talwani sentenced her to 14 days in prison, a $300,000 fine, one year supervised release and 250 hours of community service. Prosecutors were recommending she get 30 days.
While she and the other parents involved in the scandal are probably pleased with her just doing two weeks, a lot of other people are not going to be. Why does a rich white actress just get such a short sentence when African-American women are sentenced for years for lying about their address to get their children into better public schools. Justice is not color blind.
I am sure Lori Loughlin is breathing a sigh of relief today over the sentencing, but I don't think she should be. There are so many differences. Huffman pled guilty, only did the SATs for one daughter and was very remorseful. Loughlin pled not guilty, used the money to get both daughters into USC and we have not seen her be remorseful. Plus, if there is a big uproar over Huffman's sentence, the judge might have to make an example of all of the parents. Huffman was the first one to be sentenced.
She has six weeks to turn herself in for her sentence.

---
Why Women Kill looks like it is going to be a killer show!
July 24th, 2019 under CBS, Desperate Housewives. [ Comments: none ]

Over the last century, women have slowly learned how to use their voices to speak up. How they handled infidelity in the '60s is different than how they treated it the '80s and is much different than we do it today.
Starting August 15th on CBS All Access, Why Women Kill shows how three women (Lucy Liu, Ginnifer Goodwin and Kirby Howell-Baptiste), from each of those time periods, handle their husbands cheating on them. In a way that only Desperate Housewives' creator Marc Cherry can.
Mark your calendars because you are not going to want to miss this tantalizing show.

---
Marcia Cross reveals she beat cancer
September 27th, 2018 under Desperate Housewives. [ Comments: 1 ]

Marcia Cross shared a photo of herself with inch-long grey hair and asked her followers what it was like when they also lost their hair due to cancer. The actress revealed that she recently beat anal cancer, but she lost red locks in the process.

The response to her request meant so much to her, she wrote, "After posting a picture of myself here and uttering the words #cancer and #hairloss, I felt liberated, deliriously free and completely me." Then she added, "How or why this simple act gave me such a powerful lift I did not question, but I thanked God or whatever gave me the internal push to move forward and expose myself. I certainly wasn't expecting the response of love
and kindness that flowed to me. My capacity to receive requires a massive expansion!"
am ecstatically alive and what interests me post cancer is."

Back in 2009, her husband, Tom Mahoney, was also diagnosed with cancer and like her, he beat it. A couple that can both survive cancer can survive anything.

When it comes to her hair, she should've known after Melrose Place, she looks gorgeous with or without it.

UPDATE: Marcia Cross shared a photo wearing a beanie and a hair topper. To see it, then click here!

---