Four of the greatest women to ever grace TV in one photo!
May 18th, 2017 under Lynda Carter, Mariska Hargitay, Queer As Folk, Sharon Gless and Tyne Daly. [ Comments: none ]

Yesterday, Women In TV were honored at event and we got an epic photo out of it. Law & Order: SVU's Olivia Benson posed with Wonder Woman, Cagney and Lacey's Sgt. Christine Cagney and The Good Wife's Alicia Florrick aka Mariska Hargitay, Lynda Carter, Sharon Gless and Julianna Margulies. If you throw in Queer As Folk's Debbie Novotny and ER's Carol Hathaway, they each represent some of television's most bad ass actresses for every decade since the '70s. That is beyond impressive just like their careers. Plus, they are all absolutely gorgeous besides all being phenomenally talented.

Don't you just love this photo?

---
A Cagney & Lacey reunion!
January 2nd, 2017 under Reunions, Sharon Gless and Tyne Daly. [ Comments: none ]

Ever wonder if Cagney & Lacey retired from law enforcement, if they would still hang out together? The answer is yes and here is Sharon Gless and Tyne Daly hanging out together on New Year's Eve.
They look so great together, that I think that someone should do a revival of their show set in a 55+ housing development. Could you imagine how much fun it would be? TV has been missing them and it is about time they came back.

---
Sharon Gless gets better with age
June 19th, 2012 under Queer As Folk, Sharon Gless and Tyne Daly. [ Comments: none ]

WENN.com
Sharon Gless is 69 years young and I think the Queer as Folk mom gets younger looking ever year. Now I have to admit that I haven't watched Burn Notice in a few years, so I can't get over how fantastic she looks. I know she has been losing weight for a while, but wow just wow. Keep it up Cagney because you look just as great as when you worked with Lacey!

---
Tyne Daly gets catty
March 10th, 2010 under 80s, Sharon Gless and Tyne Daly. [ Comments: 5 ]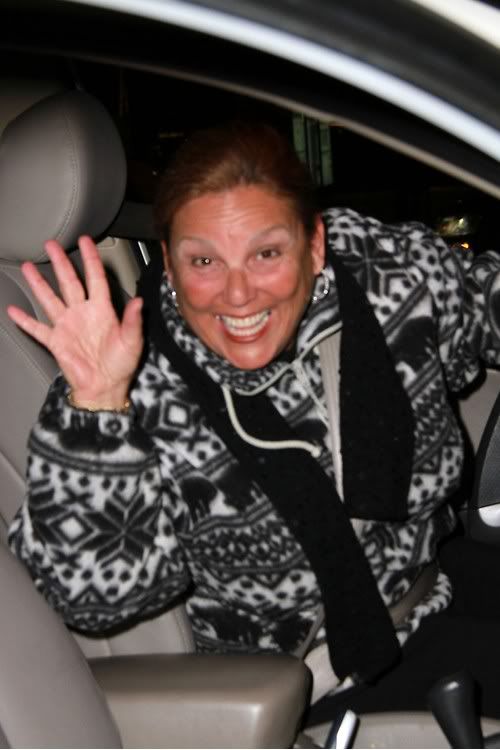 Pacific Coast News Online
Tyne Daly went to see the musical Cats yesterday and when she was left the theater she got her cat her on. The Cagney & Lacey star let her claws out on the paps, but just like a kitten she was only playing with them.
Even though her hand actions remind me of a cat, her face reminds me of a raccoon. Looks like she stayed in the sun a little too long with her sunglasses on. What's up with that tan?
Now back to Cats, I so hated that musical. I never understood why it lasted so long on Broadway. I guess Cats really do have 9 lives.

---
Cagney and Lacey together again on Burn Notice
January 21st, 2010 under Sharon Gless and Tyne Daly, USA Network. [ Comments: none ]

Tonight on the season premiere of Burn Notice on USA at 10p, Michael Westen's mom aka Sharon Gless is reunited with her old partner in crime, Tyne Daly. Instead of Cagney and Lacey being on the good side of the law, one of them forces the other to commit a crime. You will have to tune in to see what happens, but one thing I will tell you it is great to see them together again! Hopefully these will team up again!
Besides the reunion lots of the summer season finale questions are answered and we learn the direction that the new season is going to go in.

---