Could Dolly Parton bring peace to the American divide with her Rock song?
May 11th, 2023 under Dolly Parton. [ Comments: none ]
Anyone in America can tell you that we are divided. It is the way we see things, and you are not going to convince us otherwise. We don't listen to the other side, and they don't listen to us. It is really a sad state of affairs.
We do not agree on a lot of things, but there is one thing we all agree on. We all love
On November 17th, the beloved singer is going to release her first Rock'n'Roll album, Rockstar. And today, we are hearing one of the nine original songs on the 30-track album.
World on Fire is the type of song that could unite us because she is calling both sides out for the lies and not getting along. There is only one problem. The Right will think it is about the Left, and the Left will think it is about the Right. And they are both wrong because it is about both sides.
So let's let Miss Dolly bring the US peace. World peace, but even she is not that good. No one is.
Parton will perform the single tonight on the ACM Awards. She is hosting the Country Music Shindig with Garth Brooks on Amazon.

---
Dolly Parton is a Rockstar
May 9th, 2023 under Dolly Parton. [ Comments: none ]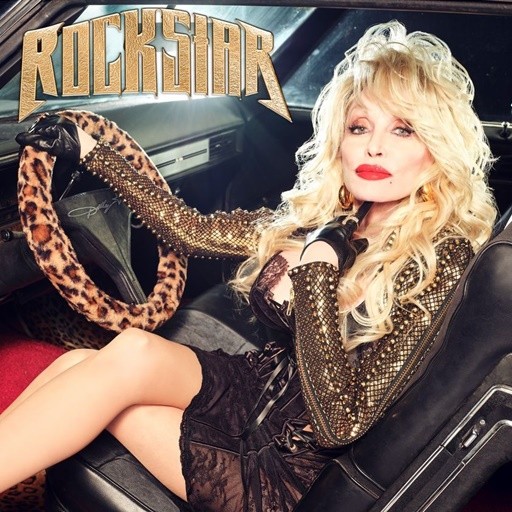 Last year, Dolly Parton wanted to withdraw her name from being nominated into the Rock and Roll Hall of Fame because she felt that she never released a Rock'n'Roll album. But they went ahead and inducted her.
So, now she is righting a wrong in her mind and will be releasing a Rock album on November 17th.
"I'm so excited to finally present my first Rock and Roll album Rockstar!" Dolly shared. "I am very honored and privileged to have worked with some of the greatest iconic singers and musicians of all time and to be able to sing all the iconic songs throughout the album was a joy beyond measure. I hope everybody enjoys the album as much as I've enjoyed putting it together!"
Rockstar will include 30 tracks, including nine original songs. The other 21 are covers with some of the greatest Rockers of our generation. She is doing duets with Steve Perry for Journey's Open Arms, and I Hate Myself for Loving You with Joan Jett and the Blackhearts.
To see what other songs are on her debut Rock album, then click here!

---
Dolly Parton and Garth Brooks are finally working together
March 29th, 2023 under Dolly Parton, Garth Brooks and Trisha Yearwood, Prime Video. [ Comments: none ]
Dolly Parton and Garth Brooks are two of the biggest names in Country music. But they have never worked together until now. On May 11th, they are going to host The 58th Academy of Country Music Awards on Prime Video.
Brook said of his co-host, "Anyone with Dolly Parton makes a fantastic couple."
"I am thrilled to return to host the ACM Awards, this time with my friend Garth," said Parton. "While I've had the pleasure of spending time with him throughout the years, I can't believe we've never had the chance to work together."
And I am sure every artist in that auditorium can't believe their two icons are going to be up on the stage hosting the show.
Parton said she is going to debut a single from her Rock album at the show. But I would rather she did a duet with Brooks. Although, if it is Rock, maybe it should be with Chris Gaines. Remember him?

---
Five legendary '80s songstresses sing a song for 80 For Brady
January 5th, 2023 under Cyndi Lauper, Dolly Parton, Gloria Estefan, Rita Moreno, The Go-Go's. [ Comments: none ]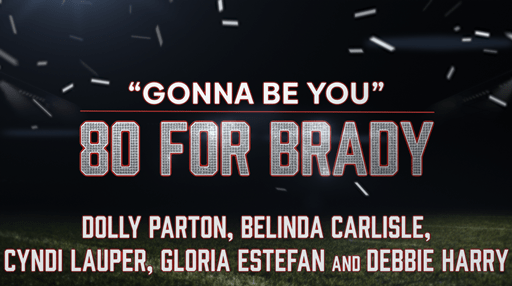 80 For Brady stars four iconic actresses, Lily Tomlin, Jane Fonda, Rita Moreno, and Sally Field. Therefore, it makes sense that they would ask five legends from the '80s to sing the theme song from the movie and get an esteemed female songwriter to write it.
"When I wrote 'Gonna Be You' for 80 FOR BRADY, I wanted to write a song that celebrated these women's deep friendship," says Diane Warren. "Since 80 was in the title I got a crazy idea, why not get some of the most iconic singers from the 80s, who are still amazing and always will be, to all sing it?!!!! Everyone I approached said yes and was just as excited as me!! I'm honored to have Dolly Parton, Belinda Carlisle, Cyndi Lauper, Gloria Estefan, and Debbie Harry on this song!! 'Gonna Be You' is that song you want to sing along to with all your good friends!!!"
I can't wait to hear the tune on January 12th because you know it is going to score a touchdown. Seriously, it will be the biggest soundtrack single since Moulin Rogues' Lady Marmalade. I bet you it is going to sweep the Oscars in 2024. How can it not be with all of those ladies involved?

---
Miley Cyrus and Dolly Parton need to do a tour together
January 1st, 2023 under Dolly Parton, Miley Cyrus. [ Comments: none ]
Miley Cyrus and Dolly Parton hosted NBC's New Year's Eve special. And boy, was it special.
Miss Dolly and her goddaughter did bits, talked to each other, and sang some of their tunes as a duet.
After hearing Parton come in like a wrecking ball, and Miley telling her that she will always love her, I think we need to see them hit the road.
I bet you they would sell out every arena from here to Timbuktu. They would be the best duo since Steve Martin Short!
Oh, and if NBC hasn't asked them to host again next year, then they must be severely hung over because that is the only excuse.

---