Tim Allen is putting on the Santa suit again
January 14th, 2022 under Disney+, Tim Allen. [ Comments: 1 ]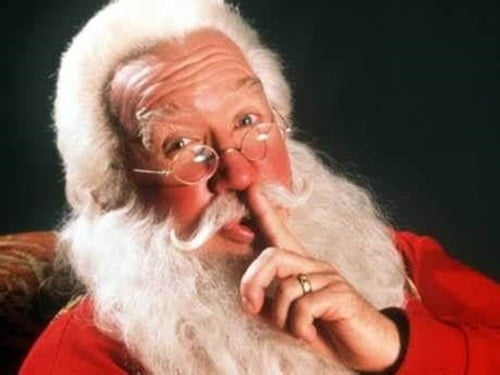 It has been 15 years since Tim Allen played Old Saint Nick. And he feels that now is the perfect time for him to bring back The Santa Clause. So he teamed up with Disney+ to reprise his role for a series that is about him finding a replacement.
Scott Calvin (Allen) is about to turn 65, and he realizes that he is not getting any younger. Therefore, he thinks it is time for him to hand the sleigh over to someone younger so that he and his family can enjoy their final years together away from the North Pole.
Who will be the next person to sign The Santa Clause? We will find out when the series streams later this year.
I, for one, am looking forward to it. I told my friends over Christmas; I wish we could get a fourth movie in the franchise. This is even better because we are getting so much more.

---
Emilio Estevez is out of Mighty Ducks over the vaccine
November 5th, 2021 under Coronavirus, Disney+. [ Comments: none ]
The Mighty Ducks: Game Changers is getting ready to film its second season on Disney+. However, they are going to be missing a familiar face. That is because Emilio Estevez is not returning to the franchise.
According to Deadline, he refused to show the studio if he got the COVID-19 vaccine. Since Disney Television Studios made it mandatory for all actors and anyone who has direct contact with them to be vaccinated, he needs to show proof of that. Since he won't do that, he won't be back for season two.
However, sources close to the actor told the site it was over creative differences.
Either way, he was put in the penalty box and won't be back in the game.
Hopefully, he will be replaced in the series by someone from the first three movies like Scott Whyte. He would be so good as the coach.
Seriously, more people in America have gotten the vaccine than haven't. It is safe. So get it. Stop being selfish assholes. Thanks to vaccines, we got rid of Polio and Small Pox. Let's add COVID-19 to that list.

---
The Muppets get a Halloween special!
May 7th, 2021 under Disney+, Sesame Street/Muppets. [ Comments: none ]
The Muppets are coming to Disney+ this fall with an all-new special for Halloween called The Muppets Haunted Mansion.
Our favorite furry friends will be joined by celebrity guests (I am rooting for Baby Yoda to join in on the fun) as "Gonzo is challenged to spend one very daring night in the most grim grinning place on Earth."
The special will also include new music and spooktacular fun. I hope this is the first of many holiday specials we get from The Muppets on the streaming service.

---
Emilio Estevez is back on the rink in Mighty Ducks: Game Changers
January 28th, 2021 under Disney+. [ Comments: none ]

Next year, Mighty Ducks turns 30. This year, it is getting a sequel series on Disney+ starring the original coach Emilio Estevez.
Mighty Ducks: Game Changers debuts on March 26th, and I think it will bring the franchise to a whole new generation of fans.
While I was not much into the movies, it looks this series will capture the feel of the franchise. I hope they can recapture what they had back in the '90s.
Are you excited about it, or do you want to put it in the penalty box?

---
How many iconic Disney+ characters can you name in this poster?
December 23rd, 2020 under Disney+. [ Comments: none ]

Disney+ created an animated poster of some of the most iconic characters on their streaming service, but they didn't tell us who they all were.

How many can you name? I will start you off with The Simpsons. Now it is your turn.

---