Julianne Hough and Brooks Laich have finally ended their marriage
May 29th, 2020 under Julianne Hough. [ Comments:

none

]

After months of living apart, Julianne Hough and Brooks Laich have finally made a decision on their nearly three-year marriage.

In a statement to People, the couple said, "We have lovingly and carefully taken the time we have needed to arrive at our decision to separate. We share an abundance of love and respect for one another and will continue to lead with our hearts from that place. We kindly request your compassion and respect for our privacy moving forward."

Several sources told People that the two of them still love each other, but they are not meant to be husband and wife. It will be interesting to see if their split stays amicable.

I have a feeling, he will find someone new, get married, and have kids by the end of the year. While she will be linked with a lot of different men and women.

---
Julianne Hough's toes are safe from sucking
January 9th, 2020 under Julianne Hough. [ Comments:

none

]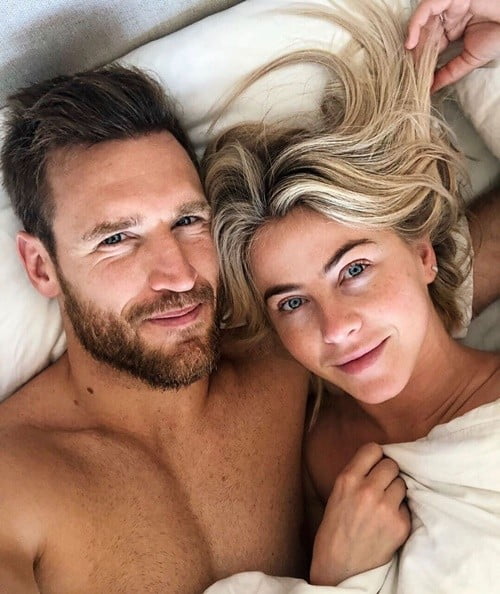 Julianne Hough and her husband Brooks Laich like to share everything about their marriage, but now the two are totally silent about the latest rumor. That rumor is that they split after 2 years of marriage.
While they are all hush hush, a source told Eonline, "They have been spending time apart but are not ready to share what's going on between them." The source added, "They don't even really know what to call it. There's a ton of love and emotion there and they are going through something very personal."
Shocking, they were more than willing to us what we did not want to know about their bedroom antics, but this they cannot talk about? I guess there are some things even they think are better left unsaid.

---
America's Got Talent loses two judges
November 23rd, 2019 under America's Got Talent, Gabrielle Union and Dwyane Wade, Julianne Hough. [ Comments:

none

]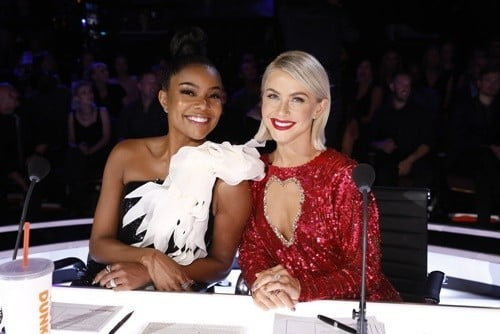 Last season, America's Got Talent added two new judges and now Variety is reporting that Gabrielle Union and Julianne Hough will not be back for another one.
No reason was given for their departure. I am assuming that Union wants to spend more time with her retired husband Dwyane Wade and work on projects with him. When it comes to Hough, I bet they will say she is busy with several projects. However, I bet Simon Cowell was not 100% thrilled to be working with her. She is a camera hog and that makes her so annoying, to me.
No word who will replace them. Who do you think should get the job of working with Simon Cowell, Howie Mandel and host Terry Crews?

---
How much Christmas candy did Derek and Julianne Hough eat?
October 14th, 2019 under Julianne Hough. [ Comments:

none

]

Derek and Julianne Hough are shooting a Christmas special for NBC and today they gave us a glimpse of Holidays with the Houghs. After watching that little dance war, I am wondering how much sugar they downed before filming it? To me, it looks like they ate all of the candy canes, peppermint bark, gingerbread houses, peanut brittle, sugar plums, fruit cake and chocolate Santas they could get they had at craft services that was there for all of the crew. Then they drank all the hot chocolate and Egg Nog they could swallow.
Seriously, could they be on any more of a sugar high? I am exhausted just watching them and I am sitting down. Does this make you want to see what is under the Christmas tree or are you going to avoid it like it is the fruit cake that has been regifted since before you were born?

---
Julianne Hough likes her toes sucked
August 6th, 2019 under Julianne Hough. [ Comments:

6

]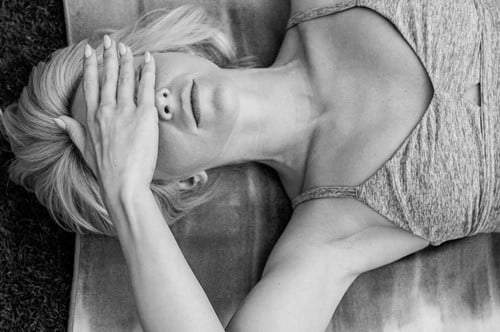 via People
Last week, Julianne Hough revealed that she is "not straight." This week her husband, Brooks Laich revealed something (else) about their bedroom antics on his podcast How Men Think.
He told his listeners, "My wife really enjoys it when I suck on her toes. True story." Does she do it back to him? He explained why not, "No, I would never [have her do that to me]," Then he added, "My toes are in skates and workout shoes. I can shower and soap them up, but I would never."
You ever feel like we know way too much about this couple and wish they would leave some things just between to the two of them. Many things actually!

---