A classic sitcom fan's wet dream!
January 13th, 2020 under 60s, 70s, 80s, Lydia Cornell, Wet dream. [ Comments:

none

]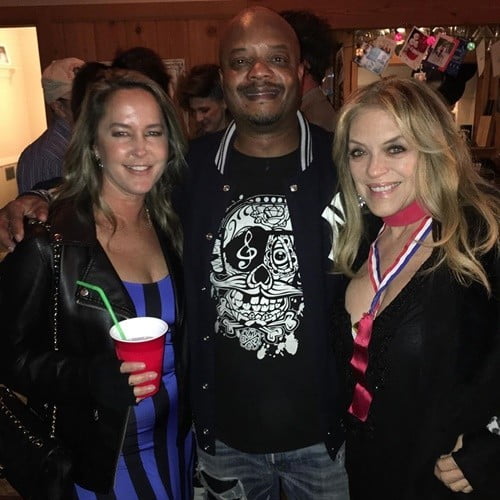 If you are a fan of classic sitcoms, then you recognize all of these faces. In the late '60s, we got to know Erin Murphy as Tabitha Stephens on Bewitched. Then in the mid-'70s, we were all saying, "Whatcha talking about Willis," to Todd Bridges on Diff'rent Strokes. Finally, in 1980, Lydia Cornell was making TV sexier on Too Close for Comfort. Even though their shows have been in syndication forever, they never did one together.
So what brought the three of them together now? They were all celebrating Keith Coogan's 50th birthday. Doesn't it feel like all of this would be a perfect start for a new sitcom? It could be about child stars trying to get a second chance in Hollywood.

---
Jimmie Walker and BernNadette Stanis still have Good Times together
December 20th, 2019 under 70s, Reunions. [ Comments:

none

]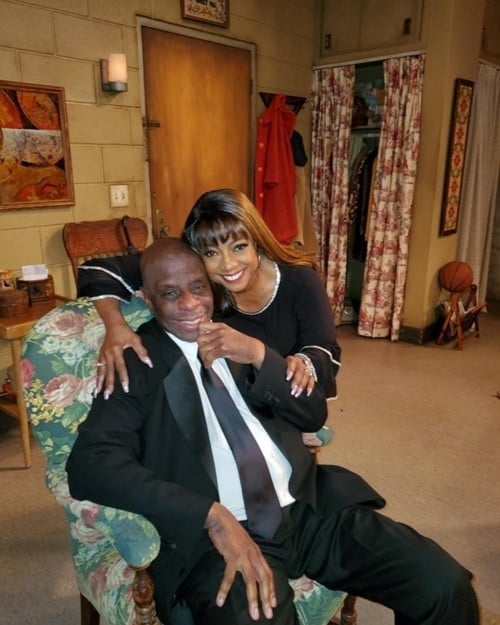 On Wednesday night, four of the original cast members of Good Times got together to be part of Live with a Studio Audience when ABC recreated an episode of the sitcom that made them famous.
After the network was done going live, Jimmie Walker and BernNadette Stanisil took this photo together. JJ and Thelma might have hated each other on the show. However, in real like the TV siblings actually love each other.
Which makes me wonder why ABC only included John Amos on the special, but not these two actors and Ja'net Dubois. I would rather have watched them than whatever that thing that Jay Pharoh did. He was the absolute worse.

---
A '70s sitcom fan's wet dream!
October 1st, 2019 under 70s, Wet dream. [ Comments:

none

]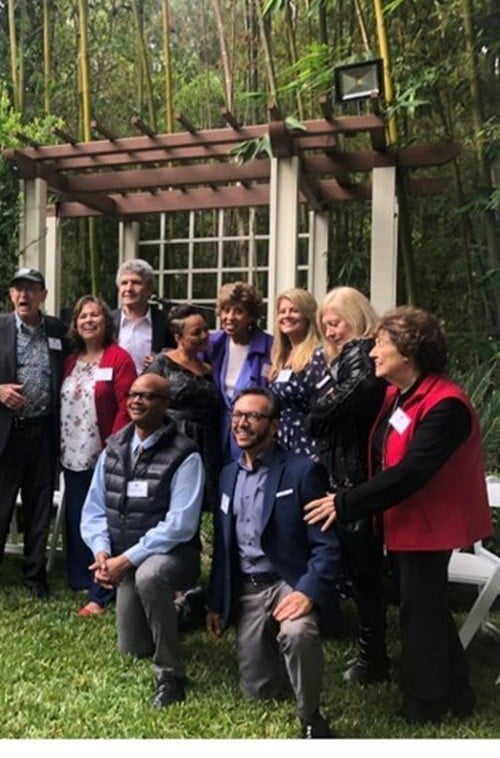 Back in the '70s, people were addicted to watching Marla Gibbs on The Jeffersons, Todd Bridges on Diff'rent Strokes, Lisa Whelchel and Kim Fields on The Facts of Life and Glenn Scarpelli on One Day At a Time.
That was then, where are Florence, Willis, Blair, Tootie and Alex now? They all got together over the weekend at an event for the National Parks Conservation Association. While we got this amazing photo of them still looking totally far out, we also need to remember we need to preserve these parks. We want our kids to enjoy them as much as we did. Then we want their kids to enjoy it as much our kids did and so on.
Just like syndication, home video and streaming keep their shows alive, we need to keep out national parks thriving.

---
A classic sitcoms' fan's wet dream
August 23rd, 2019 under 60s, 70s, 80s, Barbara Eden. [ Comments:

none

]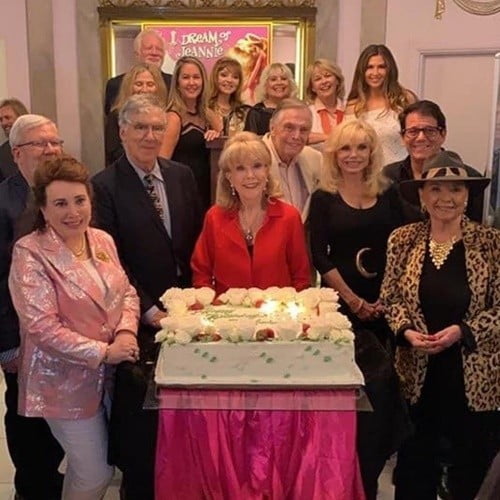 Today is Barbara Eden's 88th birthday. However, she celebrated it earlier this week with some friends at The Hollywood Museum. You might recognize some of them because, like her, they have been on our TVs all of our lives.
Do you recognize Leonard Maltin (movie critic), Elliott Gould (E/R), Roslyn Kind (Singer), Donny Most (Happy Days), Erin Murphy (Bewitched), Judy Tenuta (comedian), Peter Marshall (Hollywood Squares), Loni Anderson (WKRP in Cincinnati), Ilene Graff (Mr. Belveder), Anson Williams (Happy Days) and Dawn Wells (Gilligan's Island)?
We normally might have to change the channels to see them all, but for once we get to see them all in one dream photo? I feel like I rubbed Jeannie's bottle and a wish I never knew I wanted came true. While we got our wish, I hope that Eden got the one she made when she blew out her candles.
Happy Birthday Barbara Eden, may you get everything you want and more!

---
Watch Alan Alda teach Mike Farrell how to find his podcast!
February 5th, 2019 under 70s, Alan Alda. [ Comments:

none

]

Back on the '70s, Alan Alda and Mike Farrell knew everything about medicine on their show M*A*S*H. In the year 2019, the two of them have to figure out how to set up Alda's Podcast, Clear+Vivid, on his buddy's phone.
In a time when things seem so dark, here is something that is so full of light. I dare you not to smile through the whole lesson. Especially when Arlene Alda complains about having to hold the camera up for so long. Boys will be boys. Isn't it so sweet to see that they are still such great friends after 40 years?
Oh and I hope no one tells Alda he spelled ApplePodcasts.com wrong. But we all do that when we have to type two long words together. Which makes that tweet even sweeter!

---