Hot Links!
September 21st, 2023 under Hot Links!. [ Comments: none ]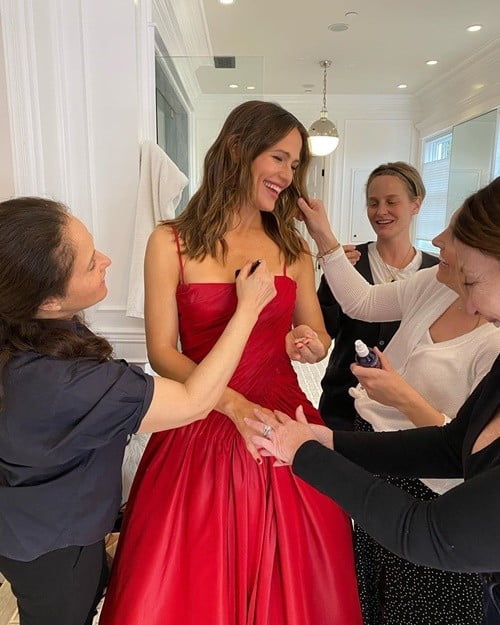 Jennifer Garner's secret to looking young – Celebitchy
Joe Jonas had a bad night – Pajiba
Carmen Electra looking sexy – Egotastic
Selena Gomez has the girls out – The Nip Slip
Who is Kim Kardashian dating? – Farandulista
Sydney Sweeney's cleavage – Drunken Stepfather

---
Steve Martin Short postpone Vegas due to COVID
September 20th, 2023 under Coronavirus, Martin Short, Steve Martin. [ Comments: none ]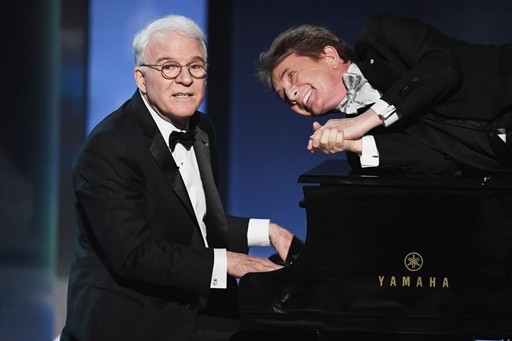 Steve Martin Short were going to bring their shenanigans to Las Vegas this weekend, but they had to postpone their shows.
The Wild and Crazy wrote, "Dear fans and enemies,
"Unfortunately, our sold-out shows at the Wynn in Las Vegas this Friday and Saturday has to be postponed because of rampant Covid in our crew and one other essential guy. We are sorry for any inconvenience, but we are moving to mid-December, where your tickets will be honored with an added 'date-moving tax,' of nine thousand dollars."
Hopefully, "the essential guy" will be feeling better soon. He is a national treasure, even though he is Canadian, and needs to be around for a long time.

---
BTWF: Jean Smart on Another World
September 20th, 2023 under Before They Were Famous, Designing Women. [ Comments: none ]
Before Jean Smart was living in Atlanta in Designing Women, she lived in LA on Another World. She looks the same now as she did when she was 29 on that 1981 episode.

---
Gwen Stefani had a dream about John Legend's babies before they were born
September 20th, 2023 under Gwen Stefani, John Legend, One Direction, Reba McEntire, The Voice. [ Comments: none ]
Gwen Stefani and John Legend have gotten close while working on The Voice together. So much so that she had a dream about his wife, Chrissy Teigen.
What did she dream about? Is it the type of dream that Blake Shelton and Legend would like to see in real life? Yes, but not that type of dream.
Today on Today, Legend told the story, as per Stefani's urging, that in December, she had a vision that she saw Chrissy Teigen holding two babies that were not twins, but they were about the same age.
Back then, we knew that Chrissy was very pregnant with Esti, but we did not know that the couple was using a surrogate to have baby #4. So Gwen knew about Wren before Legend told her.
How freaky is that? And what is the connection? This shh is bananas, b-a-n-a-n-a-s!

---
The Strike Force was not strong with Jimmy Kimmel; he has COVID
September 20th, 2023 under Jimmy Kimmel. [ Comments: none ]
Jimmy Kimmel was supposed to join his fellow late night talk show and Strike Five Force hosts Jimmy Fallon and Stephen Colbert on Saturday in Las Vegas to do a live performance to raise money for the striking actors and writers.
However, he was struck with something that is preventing him from going. "Well, Las Vegas, I got Covid, and sadly, we need to cancel this weekend's Strike Force Three show," Kimmel wrote. "I could never live with myself if I got my hometown friends sick. Thanks to all who purchased tickets, everyone will get full refunds and we will try to reschedule if possible."
Hopefully, he will be better soon. And that by the time they reschedule, the strikes will be over!

---